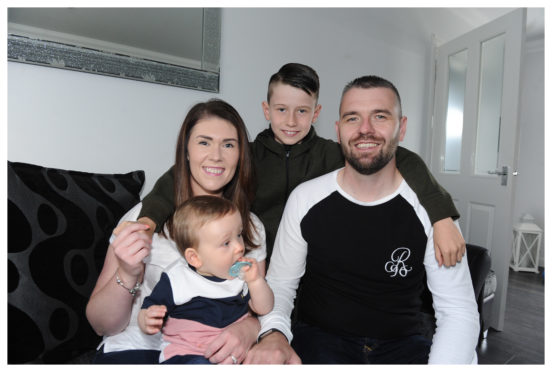 A Fife woman's future husband and mother-in-law are jumping out of a plane to help her get treatment for a misunderstood medical condition.
Kirkcaldy dental nurse Shelly Friel, 31, has lipoedema, which causes abnormal deposits of fat cells around the limbs.
As well as causing pain and discomfort, Shelly said it has also affected her confidence.
Despite the condition becoming worse since she had her baby boy Ollie last year, she said her symptoms were not severe enough to get surgery on the NHS.
She is now planning to travel to Germany for private treatment and is expected to undergo two operations, in May and August next year. The cost will be just over £10,000, which Shelly said was much cheaper than seeking private treatment in the UK.
To help pay for the treatment fiancé James Clark, 35, and his mum Jessie, 59, are taking on a fundraising skydive on October 27. The have set up a page on the GoFundMe website called "Shelly's lipoedema journey".
"It's amazing that they're doing this and trying to help," said Shelly.
"I'm just really proud of them.
"I'm so nervous for James. I honestly couldn't think of anything scarier."
It is hoped that following the operations, Shelly will be able to control her lipoedema with compression garments and a healthy lifestyle.
At the moment, the condition is getting in the way of her daily life.
And she said there was a lack of knowledge about the condition, and it was often misdiagnosed, despite it affecting up to 11% of women worldwide.
"It's worse in the summer months," said Shelly.
"For me, my skin always feels so tight. The only way to describe it is it's like my skin is going to explode.
"It's sore to walk on and if I'm on my legs all day they really do ache."
What causes the condition is not known, however it appears to be affected by hormones.
Shelly said she started noticing changes in her legs at puberty and when she was pregnant.
She added: "I think it's misdiagnosed a lot. Every doctor I spoke to had no idea what lipoedema was.
"At the moment it's really affecting my day to day life.
"I hate going shopping because I always feel I never look right in most clothes. It's really knocked my confidence."
Shelly also wished to thank friends, family and colleagues for their support, and said she had been "overwhelmed" by the fact James and Jessie were willing to jump out of a plane for her.
Donations can be made via gofundme.com/f/shellys-lipoedema-journey.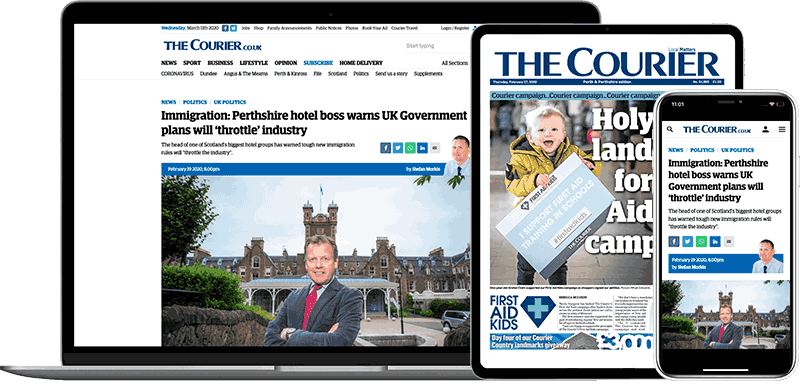 Help support quality local journalism … become a digital subscriber to The Courier
For as little as £5.99 a month you can access all of our content, including Premium articles.
Subscribe