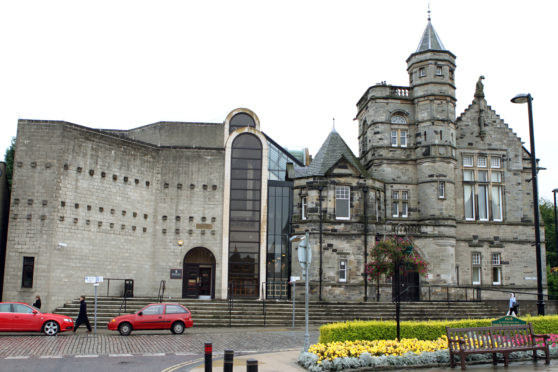 A thief was found snoozing on the sofa of the home he was plundering when the householder got up in the morning.
Charles Warwick, 35, was so heavily under the influence of drugs that he fell asleep while ransacking the house in Methil.
The female occupant heard someone downstairs and saw a light on in the early hours of the morning but assumed it was her son and went back to sleep.
Her husband was horrified to find a stranger lying on the couch in the living room when he went downstairs around 6.45am.
Warwick, who had been released from prison only hours earlier, was still sleeping when police arrived at the property in Keir Hardie Street.
He was sent back to jail when he appeared at Kirkcaldy Sheriff Court on Tuesday to serve his previous sentence and an additional 11 months.
Sheriff Jamie Gilchrist QC told him that entering someone's home was more serious than theft and said: "It involves a degree of trauma to the householder which may last for a considerable period of time."
Warwick's solicitor said he appreciated it would have been frightening for the householders to find him in their home.
The court heard the husband had left the back door unlocked when he went to bed at 8.30pm on Friday April 26, expecting his son to return later.
When he got up in the morning he noticed the back door and garage door were open.
Several items from the garage were lying around in his garden and his wallet and some medication were not where he had left them.
The court heard Warwick, who had been due to go into supported accommodation on the Monday, had bought what he thought was Valium but it turned out to be a different, very potent drug.
Warwick, a prisoner in Addiwell, admitted stealing money, a wallet and contents, medication, a bike, tool bag, screwdriver and paint stripper from the property on April 27.
He also admitted entering an unlocked car parked outside a neighbouring property and stealing a locking wheel nut.
At Kirkcaldy Police Station after the thefts, his offending continued, where he was found to have a wrap of heroin and threatened to "have the face off" a police officer.
Warwick also admitted behaving in a threatening and abusive manner, resisting, obstructing or hindering police officers and possessing a controlled drug.
The court was told he had an "appalling" criminal record and long-standing issues with drug addiction.