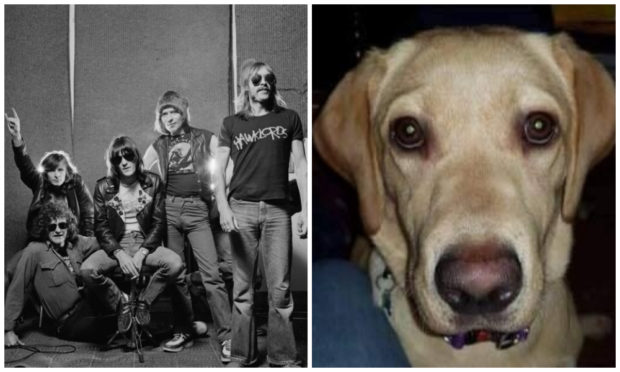 The hunt for a missing Perthshire dog has been picked up by a seventies super-group.
Rock legends Hawkwind are to display giant images of missing Labrador Rossi during their 50th anniversary tour.
The group, which is most famous for its 1972 hit Silver Machine, will feature show the  dog in a montage of missing pets.
The appeals, which are being curated with the help of website DogLost, will be displayed on a 30×20 foot screen behind the stage immediately after a set by support band The Black Heart Orchestra.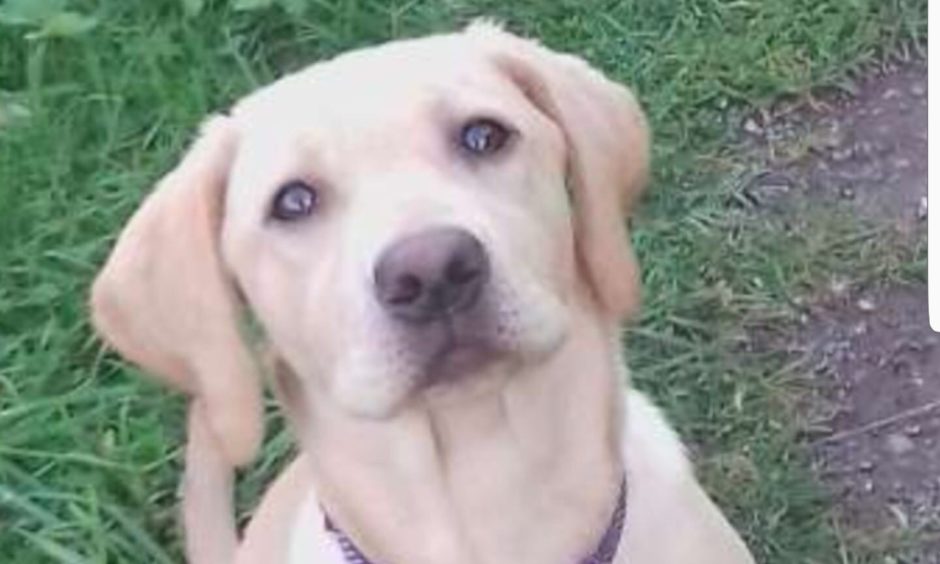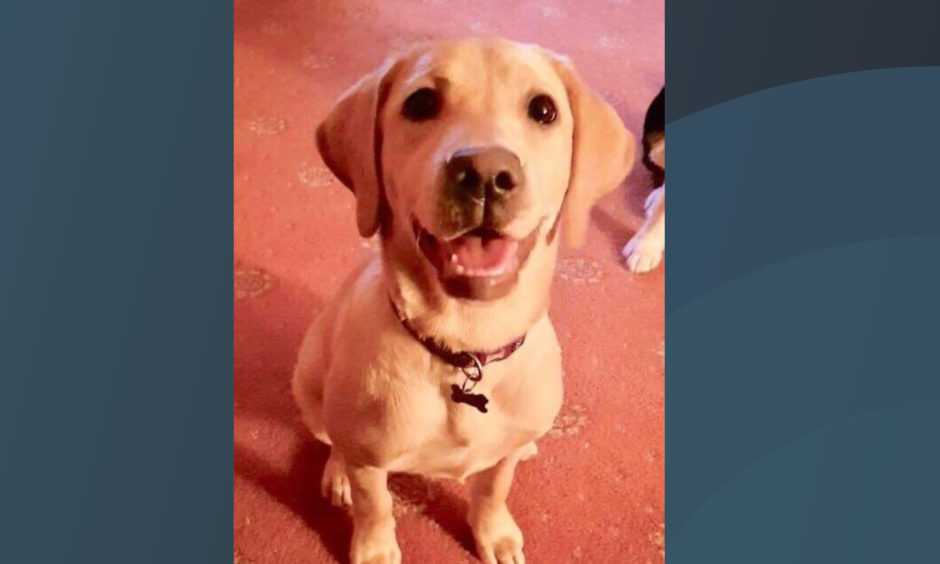 Rossi will take centre stage at gigs in Edinburgh and Glasgow this weekend. The yellow lab fell into the water upstream of the Black Linn Falls at the Hermitage, near Dunkeld, on February 24.
Several sightings have been made in the months since, with drones being deployed in the search, but the hunt for her has been ultimately unsuccessful.
Hawkwind tour manager Kris Brock said the band are all animal lovers and keen to raise the profile of missing pets.
She said: "Hawkwind support a lot of animal charities, including DogLost, and we all love dogs.
"In the past they have come to us with leaflets and we have handed them out at shows but this time we though we have a big 20×30 projection screen that we use for shows so why don't we use that?
"We show them in the interval between the support band and Hawkwind – so there's a captive audience of sorts.
"It is heart-breaking looking at it every night but if we can even help find one dog that would be brilliant."
Rossi's owner Marie Anderson said she was delighted that the band was keeping her pet in the public eye.
She said: "We were contacted by DogLost to ask if we would be happy for them to put Rossi forward for this.
"I am happy that she is still being thought of and I'm really humbled by the response we've had to her going missing. I wish it didn't have to come to this – I thought we'd have her back by now.
"My husband and I can't get over how people we don't even know are going out to look for her and we certainly didn't expect anything like this to happen."
She added that she still believes Rossi is waiting to be found.
"We are still hopeful of getting her back," she said. "I wish we had more information and something more concrete to go on. Nothing has ever turned up in the river so she has to be somewhere."
Hawkwind will perform at The Queen's Hall in Edinburgh on Saturday and the o2 Academy the following day.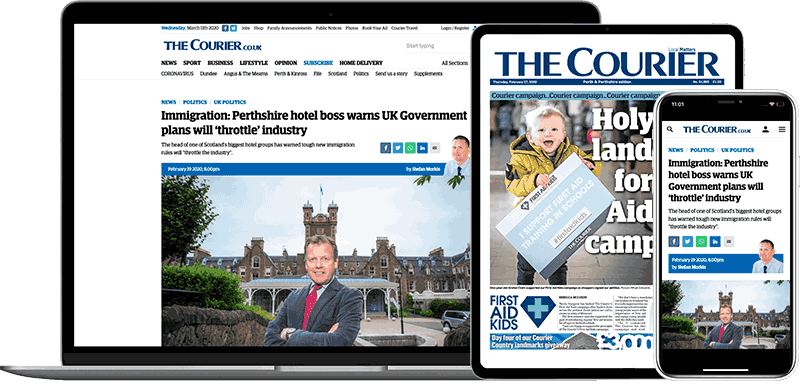 Help support quality local journalism … become a digital subscriber to The Courier
For as little as £5.99 a month you can access all of our content, including Premium articles.
Subscribe