VIDEO: 'It's amazing': Massive model Christmas village that took 20 years to build unveiled in Perthshire
A kind-hearted model collector has brought some Christmas magic to a Tayside children's hospice.
Gas engineer Kenny Henderson has spent 20 years assembling a giant miniature village, complete with art deco cinema, coffee shop and chocolate factory.
Video of the creation is above this article.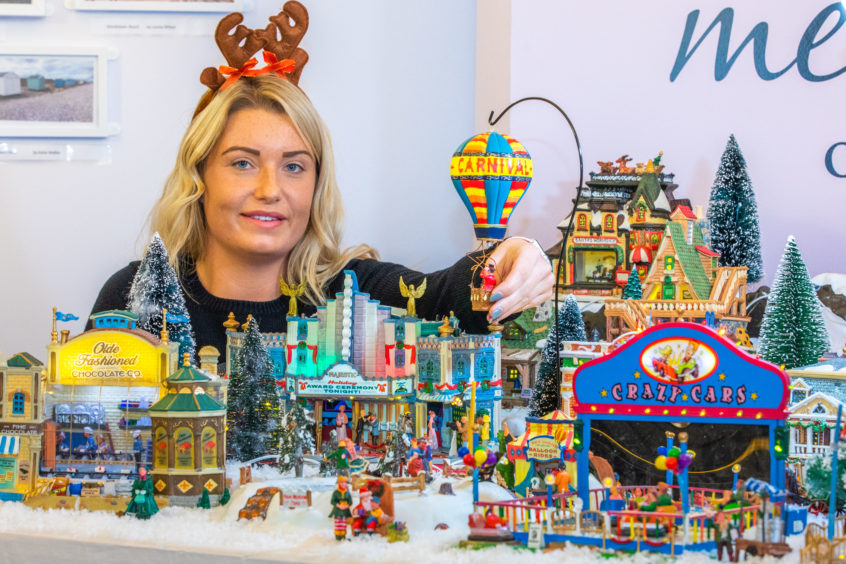 But the 59-year-old decided to give it up after he was moved to tears by stories of everyday heroes at Rachel House, and the youngsters there who might not live to see Christmas morning.
He visited the Kinross centre, operated by charity CHAS (Children's Hospices Across Scotland), to install the tinsel town display and donate £500 for its upkeep.
Kenny, from Bothwell, near Glasgow, has been collecting model houses and shops since his children were little.
His collection is so big that he estimates it is worth more than £10,000 and would take three days to construct from scratch.
Look at those wee faces! Rachel House is delighted with its new Tinsel Toon which was very generously donated (along with £500 for maintenance) by an avid collector who heard our appeal advert on the radio. Matthew's siblings Summer and Emily love it! #KeepTheJoyAlive pic.twitter.com/N6YEjDZ8by

— CHAS (@supportCHAS) December 3, 2019
He divided the sprawling winter wonderland between Rachel House and CHAS's other hospice Robin House in Balloch.
"I love this time of year," Kenny said. "Our house is always awash with lights and reindeer. You can probably see it from space.
"Pride of place in our house is this magical Christmas town that I've slowly collected and built over the last two decades.
"My children and grandchildren have been able to appreciate it for many years now, so I've been thinking about donating the whole set for other kids to enjoy for a while."
He said: "When I was out driving to a job last week, I heard an advert on the radio for the new CHAS festive appeal. It talks about how the staff often bring Christmas forward for the children who won't be with us on the 25th.
"After I wiped away the tears, it dawned on me that this was the place to give the set to.
"I'm delighted that it will bring joy to the children and families who use these very special places."
Donna Nicoll, activities facilitator at Rachel House said: "We are bowled over that Kenny and his family have made such a lovely and hugely generous donation.
"A lot of love has obviously gone into it over the years. It is in immaculate condition and looks especially magical with the lights out."
She said: "The tinsel town has only been up five minutes and it's made a huge impression on some of the children who are in residence.
"I know it's going to become a Rachel House staple every year now."
Valerie Lockhart, facilities coordinator at Rachel House, said: "It's amazing. This is an amazing donation, and families are going to love coming down and seeing this. This going to bring a lot of joy to our children over the Christmas period."
Across Scotland, nearly 16,000 children and young people live with life-shortening conditions. Chas offers palliative, respite and end-of-life care at Rachel House.
The charity recently launched its Christmas appeal for extra donations to help families create extra special festive memories. To help visit: www.chas.org.uk/christmas-appeal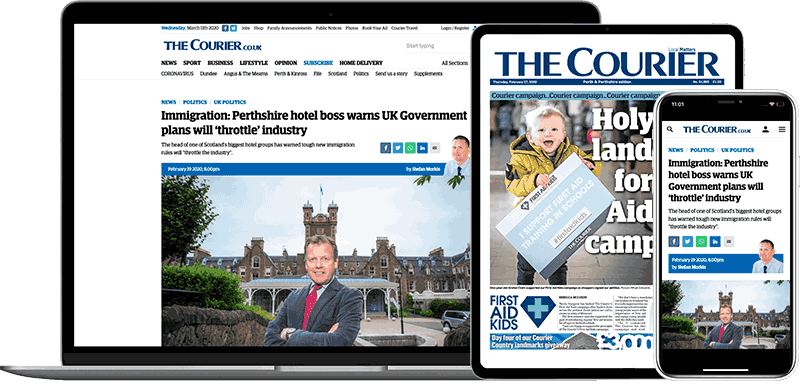 Help support quality local journalism … become a digital subscriber to The Courier
For as little as £5.99 a month you can access all of our content, including Premium articles.
Subscribe