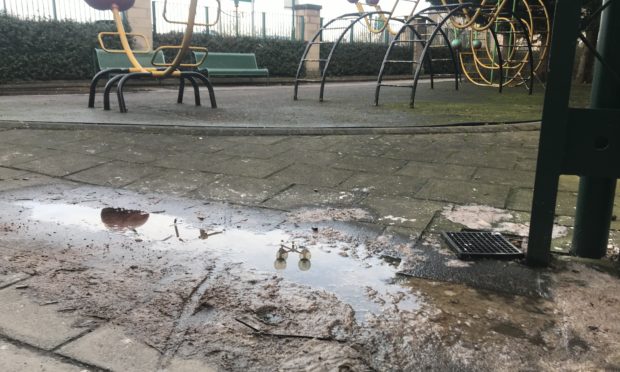 Human waste has been left festering a few feet from a children's play area at a busy supermarket in Perth city centre.
The foul scene at Morrisons has left shoppers and nearby residents disgusted, with health and safety fears being raised due to the proximity of the waste to the park.
A blocked sewer on the walkway at the store's Caledonian Road entrance has caused faecal matter, mixed with toilet paper, to flood over the pathway beside the play area.
Customers using the shop have been forced to walk passed the site as rainwater spread the waste from the overflowing drains across the path.
A nearby resident complained the mess had been left rotting for days, despite his efforts to notify staff at the shop.
He said: "It's been left there from Saturday. It's horrendous.
"It's right beside the children's play area. It's the main thoroughfare for people walking up to Morrisons.
"It's coming up from the pipes. There's wheelchairs and pushchairs having to go through it"
The resident also highlighted a lack of bins beside the play area and bench which he believed was causing an increase in litter due to people eating on the nearby benches.
He said: "There's no bins so everyone just leaves things at their behind."
A shopper added: "I've seen it and I'm trying to ignore it, it's horrible.
"I wouldn't let kids near here when it's like that."
The Courier contacted the supermarket chain on Tuesday morning to notify them of the waste puddling up just yards from the designated children's area.
A spokesperson for Morrisons made assurances that staff had only been made aware of the waste that morning and that it had been cleaned up.
At 2.41pm the Morrisons spokesperson said: "Our cleaning services team have attended the car park and cleaned the area."
Despite the comment made by Morrisons, when The Courier revisited the scene a few minutes after 3pm the waste and toilet paper were still clearly visible beside the play area.
Morrisons did not respond to a request for further comment.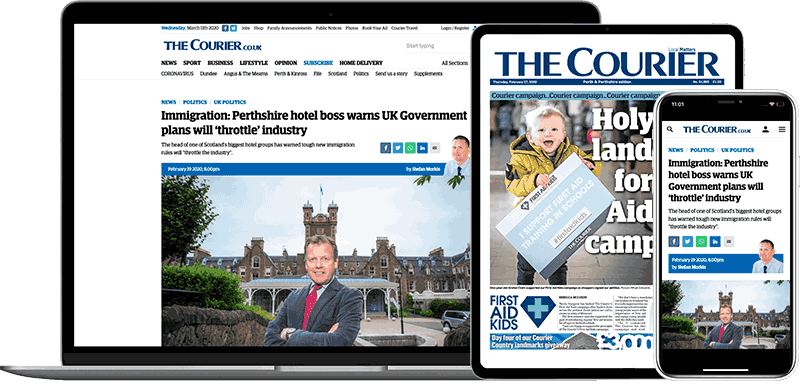 Help support quality local journalism … become a digital subscriber to The Courier
For as little as £5.99 a month you can access all of our content, including Premium articles.
Subscribe