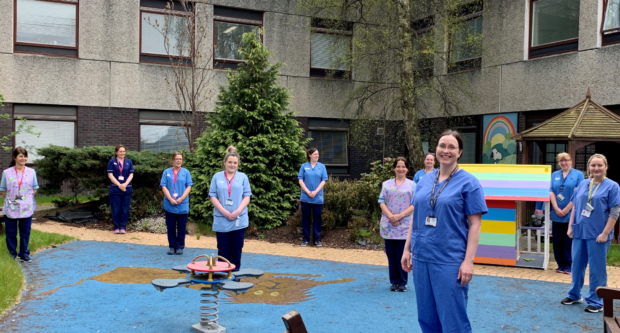 Tayside families have been given reassurance paediatric teams are on hand and ready to deal with any child illness during the Covid-19 crisis.
While advice remains in place encouraging people to stay at home as much as possible, health chiefs have said parents or carers should not hesitate to contact their GP, NHS24 or 999 if they are worried about a child.
Parents or carers of a child known to one of NHS Tayside's paediatric specialist services have been advised to contact their specialist nurse as they would do usually.
Those with youngsters who have open access to Tayside Children's Hospital have already been advised how to activate that as required.
NHS Tayside clinical lead for paediatrics, Dr Helen Dunne said: "Fortunately, very few children will develop serious illness due to Covid-19 but during this time children may become ill with other things and we want you to know we are still here to help.
"Families have told us they are worried that if they come in to hospital they will catch coronavirus, that the NHS is too busy just now or that they won't be able to stay with their child if they are admitted to hospital.
"We want to reassure them that we will do all we can to prevent the spread of infection and we have both COVID and non-COVID areas for children in all of our healthcare settings. We will try to give advice by telephone to save people having to leave home but if we do need to see your child we can do this safely.
"We know people have been following government advice to stay home to protect the NHS and we thank them for this, however we are still open and if your child is sick it is important to come to hospital to have them seen.
"There have been restrictions put in place to visiting hospitals but this does not apply to parents staying with unwell children.  One parent or carer can currently stay with their child at a time.
"We would also like to reassure you that our vitally important health visitors, immunisation teams and child protection teams are continuing to offer their services in the safest possible way."