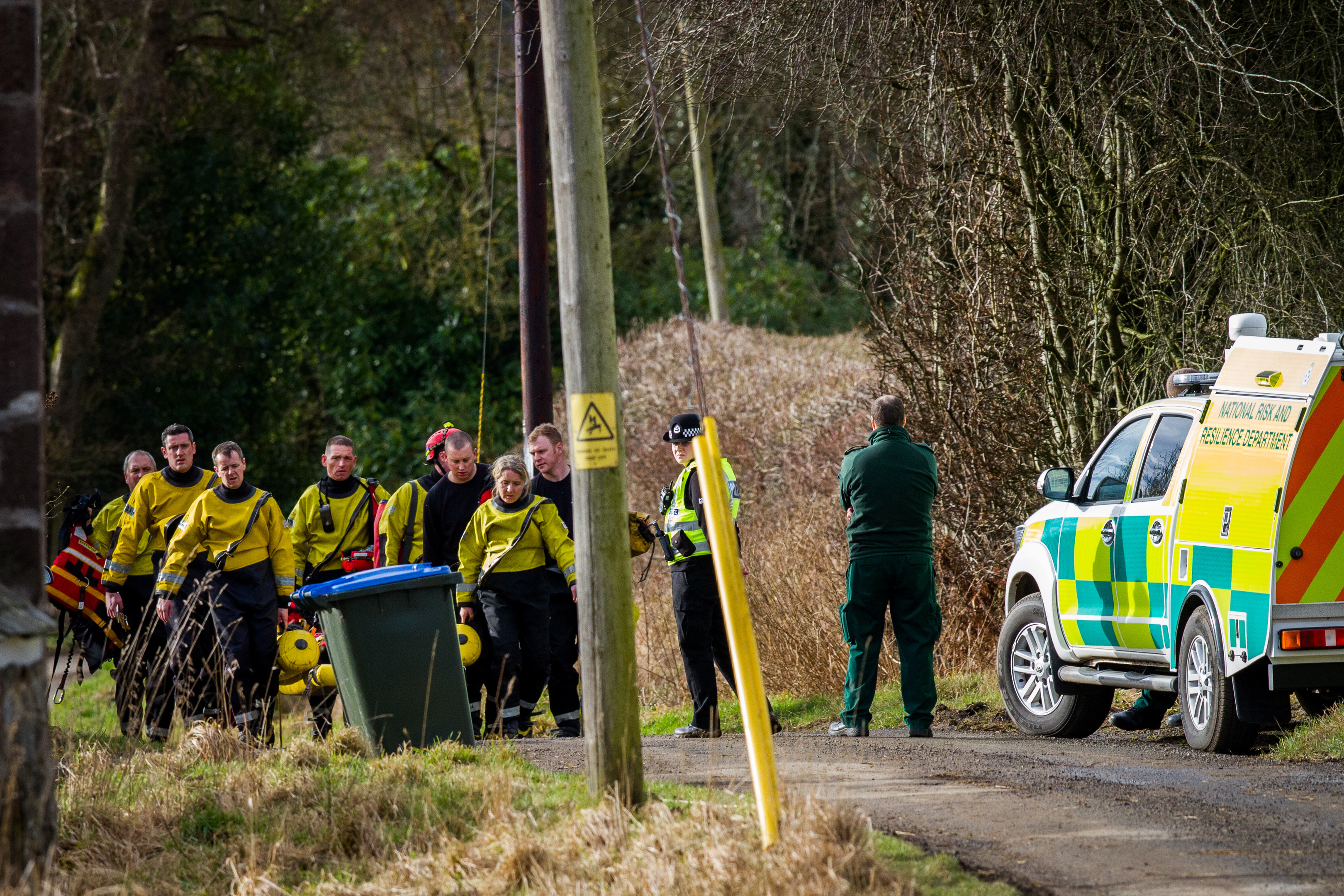 The search for a missing child in Perthshire ended in tragedy with the discovery of the youngster's body in the River Ericht.
Police confirmed the child had died at the scene of a frantic search for the two-year-old at Milton of Drimmie, near Bridge of Cally.
A major search and rescue operation was mounted following reports of a missing child in the late morning.
A statement from Police Scotland released at 3.20pm confirmed the tragedy.
It read: "Around 11:15am today police in Perthshire received a report of a two year-old boy missing from a property in the Milton of Drimmie area, close to Bridge of Cally, in Perthshire.
"Officers immediately launched a full search of the area, with assistance from the Police Scotland helicopter and Scottish Fire and Rescue Service personnel.
"Around 12:35pm, the child was located in the River Ericht, close to the property. He was removed from the water by Fire personnel and treated by paramedics, who had attended the scene with the air ambulance.
"Tragically, the boy did not survive. His family are being supported by officers at this time."
The identity of the child will not be released today.
A large number of a emergency service personnel concentrated efforts on rural land between Blairgowrie and Bridge of Cally after a police cordon was set up around Milton of Drimmie, with motorists being directed away from the area.
Police units were supplemented by Scottish Fire and Rescue crews, including a water rescue unit.
Scotland's Charity Air Ambulance is understood to have been providing aerial support during the search.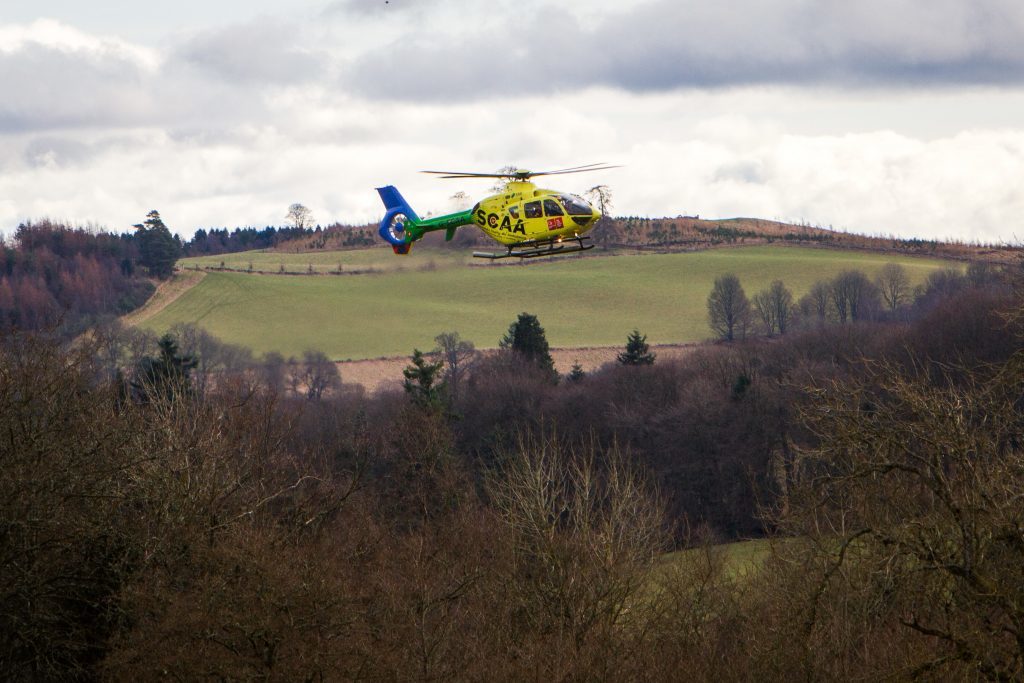 Police Scotland had called for additional assistance at around 11.30am.
Witnesses described a large number of emergency service vehicles passing through Bridge of Cally en-route to the rural area in which the child is understood to have disappeared.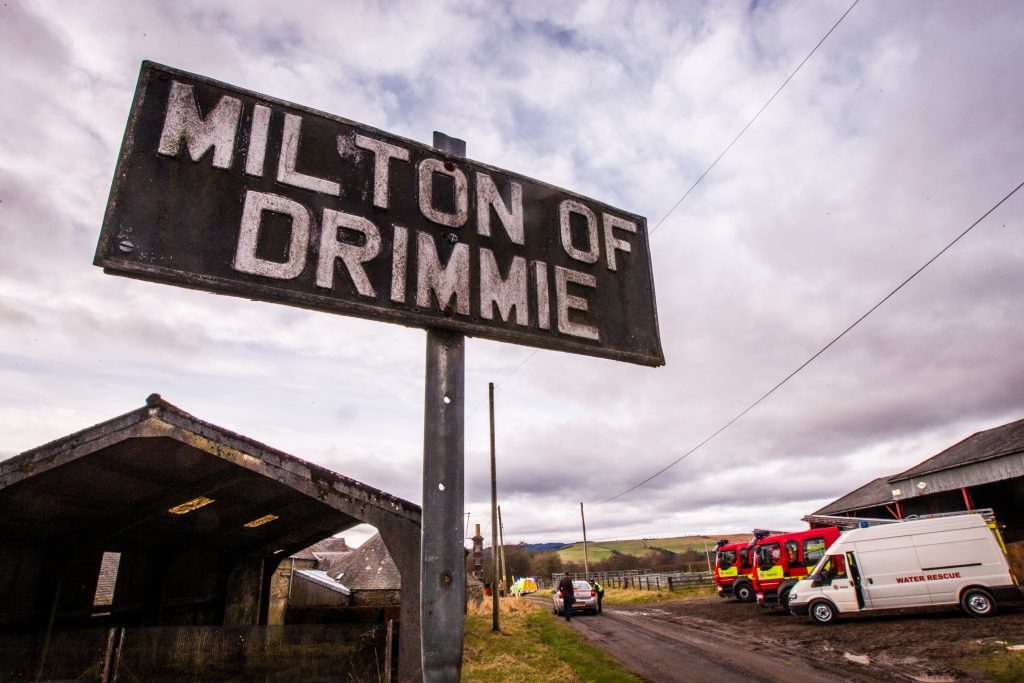 John Swinney, MSP for Perthshire North, said :"This is heartbreaking news from Bridge of Cally today.
"I would like to express my deepest sympathy to the family and my thanks to all of the emergency services for the support they have given.
"This is a terrible outcome for the family and the whole community to have to come to terms with and my thoughts are with everybody affected."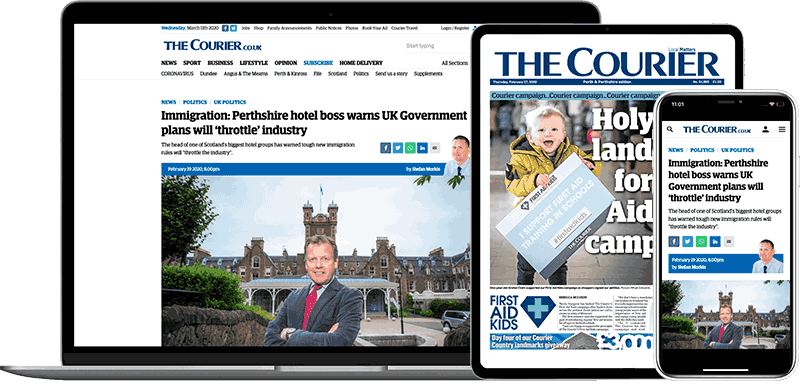 Help support quality local journalism … become a digital subscriber to The Courier
For as little as £5.99 a month you can access all of our content, including Premium articles.
Subscribe