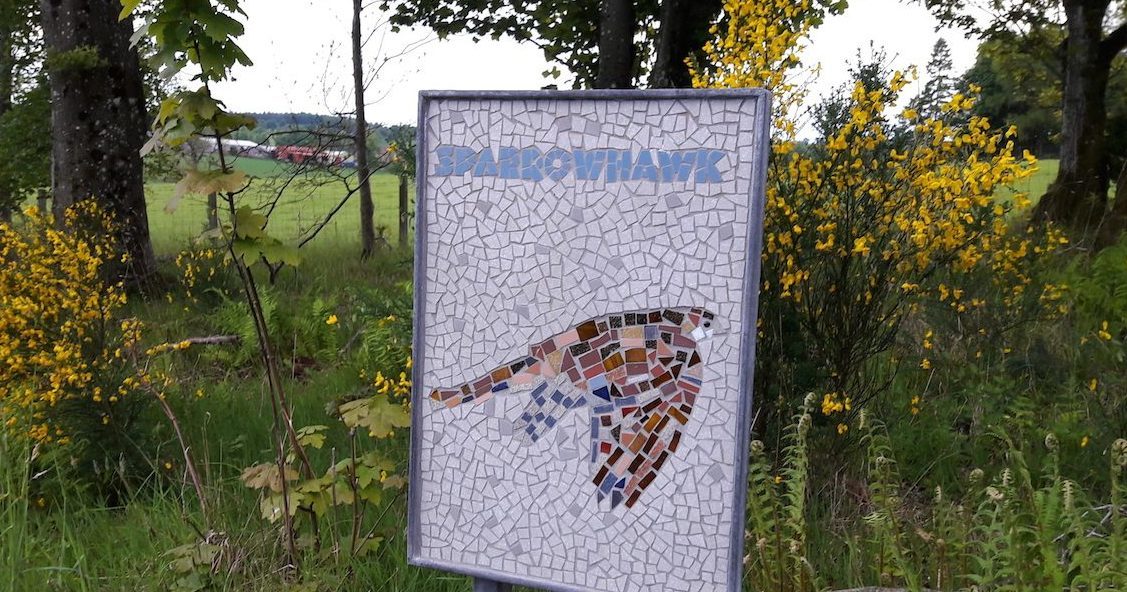 Heartless thieves who stole two mosaics designed by children have been slammed.
The artworks — one of a sparrowhawk and one of an osprey — were recently stolen from the Muthill community cycle path.
They were part of a local project entitled Birds and Bikes, which was funded by Perth and Kinross Countryside Trust. Pupils from Muthill Primary School researched Scottish birds and chose six to be made into mosaics.
Working with Crieff mosaic artist Katy Galbraith, the children created the works of art which were installed along the cycle path by the Muthill 42nd Scout group in May.
The six birds chosen were a buzzard, sparrowhawk, osprey, waxwing, ptarmigan and black grouse. The two missing mosaics were located at the Templemill end of the cycle path.
On Tuesday, Lindsay Lennie, secretary of Muthill Village Trust, described the theft of the artworks as "upsetting."
She said: "I received a phone call to say that two of the mosaics were missing. It is so upsetting after all of the work done by local children to create and install these lovely pieces for all to enjoy when using the path that they would be removed in this way."
She continued: "Last week we had hosted a visit from Roseanna Cunningham MSP and John Lauder, head of Sustrans, to see progress on the path project.
"The mosaics were admired during the visit and yet only a couple of days later were stolen."
And Andrew Brickell, chairman of Muthill Village Trust, added: "It is very disappointing that someone would steal these unique mosaics. They are a community project designed to enhance the use of the path.
"We have had a tremendous response on social media with photos of the missing mosaics being shared by many people on Facebook and Twitter. It would be good if this can help us to recover them so they can be installed back in their rightful place."
Roseanna Cunningham, MSP for Perthshire South and Kinross-shire, said she was "dismayed" and "appalled" to hear of the thefts.
"I opened the first phase of the cycle path route last year and only last week I was there with my ministerial cycle helmet on and got on a bike for the first time in many years," she commented.
"It really is a wonderful example of community effort by the Muthill Village Trust and I truly hope that the mosaics can be returned to their rightful place."
Muthill Village Trust has delivered phase one of the Muthill to Crieff cycle path, with funding from Sustrans Community Links, Scottish Natural Heritage, the Gannochy Trust and the Big Lottery.
Once completed, the path will connect with the proposed national cycle network route between Lochearnhead and Crieff to the north creating an important rural active travel network.
The theft has been reported to Police Scotland.