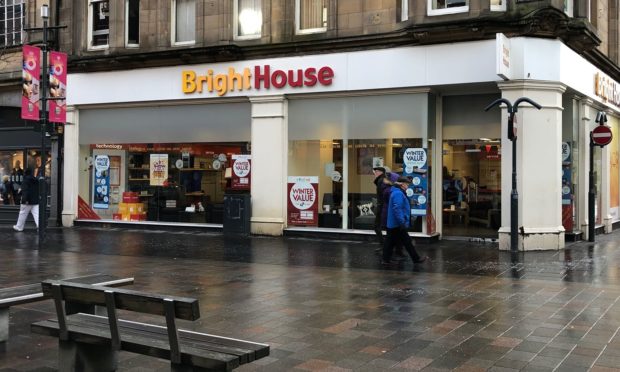 The building occupied by the axed BrightHouse shop in Perth is up for sale with a price tag of almost £1 million.
It comes as the High Street store is due to close next month.
Bosses at BrightHouse and estate agents Singer Vielle said the timing of the closure announcement and the property being listed for sale was "pure coincidence".
The pay-weekly retailer announced earlier this month that it would be shutting down its Perth store on March 23, alongside the Stirling store and 10% of its UK-wide operation.
Its lease on the ground floor retail unit of the property on the corner of High Street and King Edward Street, is due to run until July 24 2020.
The property has gone on the market for £960,000, making it the second on the High Street to go in sale in the £1 million bracket.
The building which houses the Clarks shoe shop is also on sale for £935,000. Bosses say they are committed to Perth and have recently signed a new lease on the building.
A spokesperson for Clarks said: "Clarks have only renewed the lease on building which expires in 2028.
"We're not going to be moving anytime soon."
The closures of Thorntons on the High Street and Pizza Hut on Scott Street have also been announced since the turn of the year.
Perth and Kinross Council leader Murray Lyle said he believed the property sales offered "exciting opportunities" for companies to invest in Perth.
Mr Lyle said: "There are regularly opportunities for commercial property investors in Perth, whether they're looking for options with existing retail tenants, or site which they develop in a new direction.
"The properties available on Perth High Street offer exciting opportunities for any investor looking to purchase commercial premises in one of Scotland's fastest growing areas.
"Investing in Perth offers opportunities for anyone looking to grow or develop a retail base in the heart of Scotland, with easy access to the major transport networks which support business growth."
Mr Lyle encouraged businesses to get in touch with the council's Invest in Perth team for more information and support on opportunities available to them.