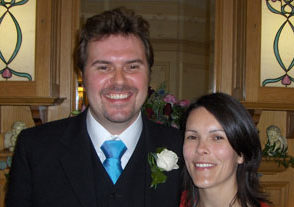 A Perthshire man who lost half his family to sepsis over a weekend has launched a book of poems to raise money and awareness of the disease.
Craig Stobo, 49, lost his wife Fiona and unborn daughter Isla to the illness in 2012, days after he was admitted to hospital with the same condition.
Left to raise his young son Robert by himself, Craig set up a charity to bring sepsis into the limelight.
Now, the Comrie man has released a book of poems about his experience to help fund more research.
He said: "I fell ill in August 2012 and my wife Fiona, who was a GP, recognised that it was more than the flu. She came with me to the GP and I ended up needing to go straight to hospital.
"I fell very ill very quickly. It was like the worst flu I've ever experienced. I was in an early stage of septic shock but thankfully the treatment worked.
"The next day, Fiona visited me in hospital through in Edinburgh and complained of having a cold.
"She was 35 weeks pregnant at the time and the next morning she was taken into hospital too. At this point, we lost our unborn daughter.
"It was profoundly shocking and I was in a state of bewilderment. It was the worst news I'd ever received.
"We had not long been for a scan and didn't know if we were going to be having a son or a daughter.
"We were told that the intention was to deliver the baby to stabilise Fiona, who was seriously unwell at this point.
"She was in hospital at Forth Valley and I was told by doctors I needed to get dressed to go and see her. That's when I knew it was a grave situation.
"I was driven through and she was already unconscious. They delivered the baby stillborn that night and Fiona was given blood transfusions. It was the lowest point of my life.
"Fiona kept bleeding out and at that point, I knew the worst had happened. From Thursday to Sunday, I'd almost lost my own life and lost half of my family. It was traumatic, and I found it shocking that there wasn't a Scottish sepsis charity at the time.
"I got together with some friends and set up Sepsis Research – Fiona Elizabeth Agnew Trust (FEAT). We started raising awareness about why some people respond to treatment. It's steadily grown but there's still more work to do.
"I've always written poetry, and when I was in hospital was probably he first time I hadn't had a notebook on me – it's part of what I do.
"I knew early on that I wanted to write a lot about what had happened. It seemed natural, and for three years it helped me through the grieving process. I hope it can help others dealing with loss."
Craig's book, titled "Coronach" is available now on Amazon.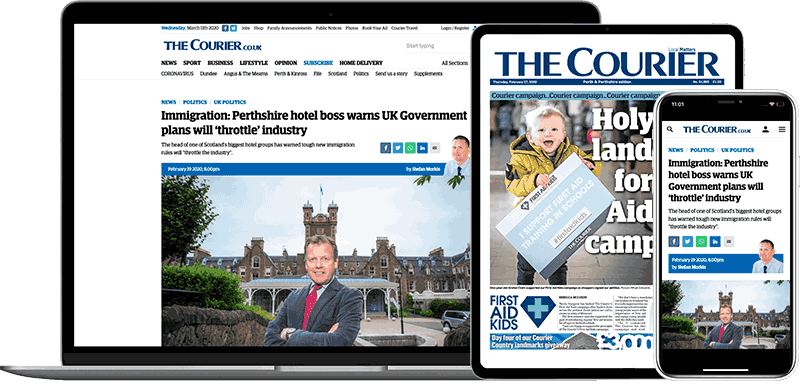 Help support quality local journalism … become a digital subscriber to The Courier
For as little as £5.99 a month you can access all of our content, including Premium articles.
Subscribe