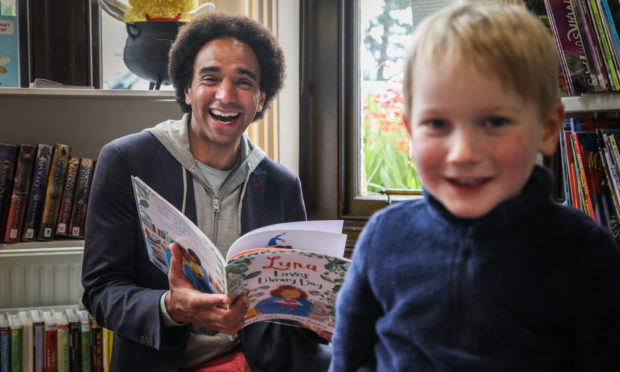 A celebrated children's author and champion of local libraries has arrived in Highland Perthshire as part of an epic cross-country quest.
Joseph Coelho has challenged himself to join more than 200 libraries up and down the country, in an effort to highlight their importance to local communities.
The aim is to sign-up to libraries in each local authority area and hopefully encourage others to do the same.
Coelho's tour took him to Pitlochry on Wednesday afternoon.
"It was at my local library where I studied for exams with friends, browsed books about beachcombing and imagined living by the sea, bought second-hand encyclopedias that I'd otherwise never own, and where I had my first Saturday job," he said.
"It was in my library that I got to know and connect with my local community, where I read, studied and wrote."
The visit comes as Perth and Kinross Council is considering a shake-up of the way it runs its museums and libraries.
The local authority is considering merging Culture Perth and Kinross with Horsecross Arts, which is responsible for Perth Concert Hall and Perth Theatre.
A spokesman for Culture Perth and Kinross said: "We are delighted to welcome Joseph here.
"Joseph has long been a passionate supporter of libraries and we're incredibly pleased that he chose Pitlochry as one of his destinations."
The marathon – promoted online with #JoinYourLibrary – is backed by CILIP, the library and information association, and Libraries Connected.
Nick Poole, chief executive of CILIP added: "What a marvellous way to celebrate and promote libraries.
"We are delighted to support Joseph in his library quest that showcases the important role of libraries in so many people's stories.
"As an avid library supporter and advocate, Joseph demonstrates the joy the library can bring and we will be watching and supporting his journey with enthusiasm."
Coelho scooped the CLP children's poetry award in 2015 for his first solo poetry collection Werewolf Club Rules! His debut picture book, Luna Loves Library Day, celebrates his love for libraries.
His nationwide mission will highlight forthcoming events for Libraries Week, which will be celebrated in thousands of establishments across Britain from October 7.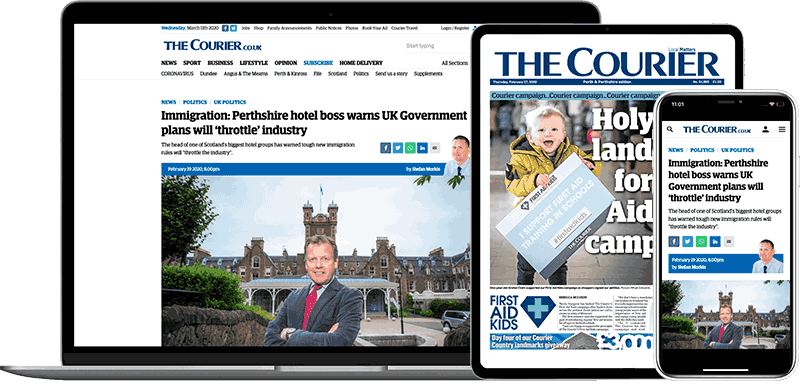 Help support quality local journalism … become a digital subscriber to The Courier
For as little as £5.99 a month you can access all of our content, including Premium articles.
Subscribe