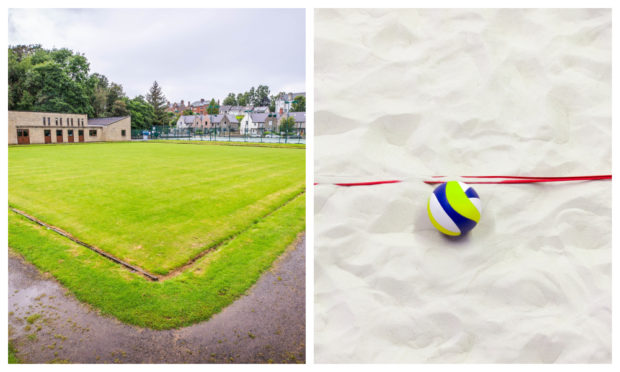 Landlocked Perth is to get a permanent beach volleyball court.
The sport's stars from Europe's smallest nations will flock to Perth next month for the finals of an international championships finals.
The Scottish Volleyball Association (SVA) are bringing the Small Countries Association Beach Volleyball Finals 2019 to Perth thanks to a partnership with the local authority.
Not only does this mean four days of international level beach volleyball for the people of Perth, but it also allows for the creation of a permanent inland Beach Volleyball Centre for members of the public.
The court will be handed over to Perth Volleyball Club, currently based at Bell's Sports Centre, after the competition, with organisers looking to pour in the sand before the first weekend in September.
The bowling green at Darnhall Tennis Club in the city's Craigie area is being replaced by 400 tonnes of sand in order to provide a the facility for local and national athletes.
The Small Countries Association brings together fifteen of the smallest volleyball playing nations in Europe, from Greenland to Cyprus and Liechtenstein to the Faroe Islands, to create a more level playing field.
The 15 countries also include Scotland, Northern Ireland, Wales and Ireland. As this event is in Scotland, there are three guaranteed places for Scottish pairs in both the men's and women's competition.
It has also been agreed to have a wild card pair in both the men's and women's competition from leading European federations. These pairs will be bringing all of their experience and skills to try and spring an upset on the SCA pairs.
Darnhall Tennis Club Chairman Gary Straiton explained that the disused bowling green had caused problems in the past.
He said: "The bowling green stopped being used around 10 years ago. We've had problems with antisocial behaviour in previous years so we've been looking for something to do with it."
Qualifying for the final four main draw spaces will take place on the the afternoon of September 19, with more matches on the Friday, Saturday and Sunday.
Already this summer, Perth has hosted the Scottish Volleyball Open on the North Inch and an international fixture between Scotland and England at UHI Perth College.
SVA officials believe events such as the SCA Beach Finals are becoming increasingly popular following the announcement that beach volleyball will be a part of the Birmingham 2022 Commonwealth Games and will be handing out tickets to local school pupils.
A Scottish Volleyball Association spokesperson said: "Beach volleyball is a fast paced sport that's easy to learn but hard to take your eyes off.
"Whether it's the 120kph serves that the top players can pull out, or a sneaky tip from an up-and-coming junior, beach volleyball forces players to be at their physical peak whilst reading an incredibly tactical game."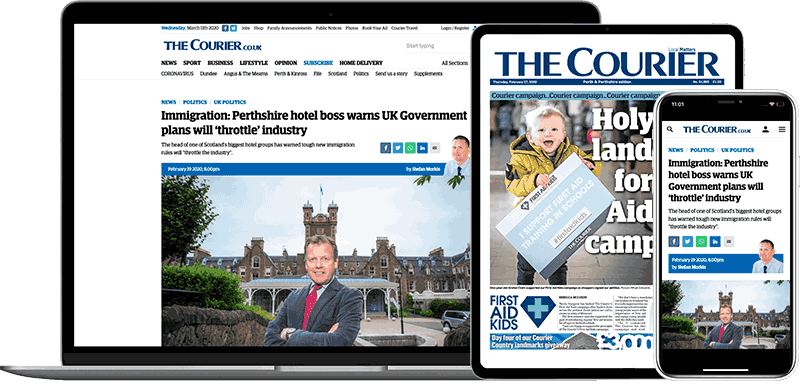 Help support quality local journalism … become a digital subscriber to The Courier
For as little as £5.99 a month you can access all of our content, including Premium articles.
Subscribe