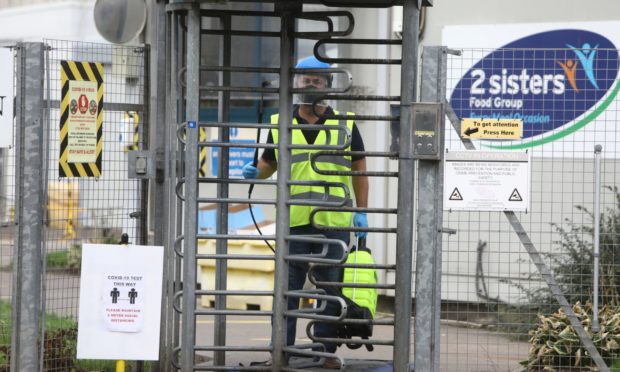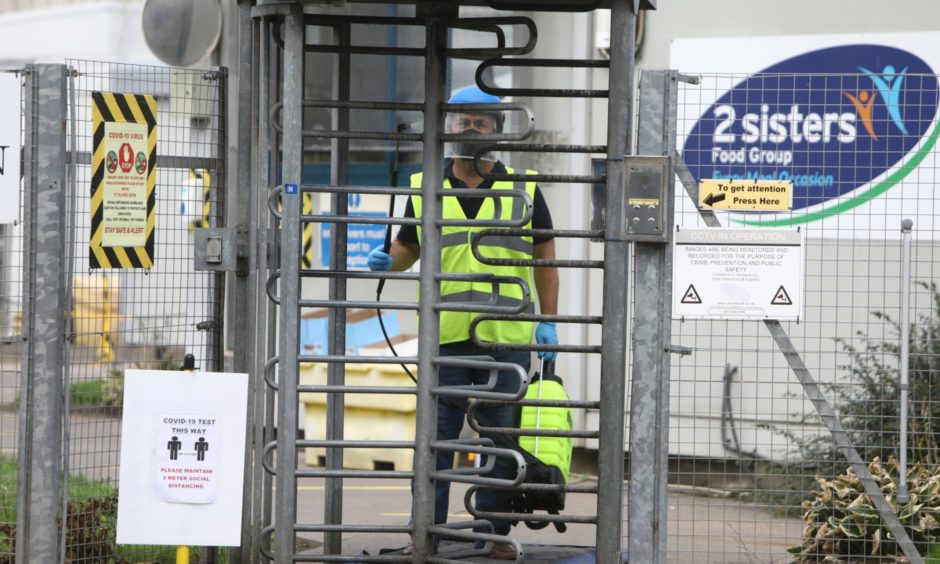 The number of positive coronavirus cases linked to the 2 Sisters chicken factory in Coupar Angus has risen to 156.
NHS Tayside confirmed 138 factory workers had tested positive, alongside 18 of their contacts in the community.
It is an increase of four cases since Monday.
A total of 5,165 people have been tested at sites in Tayside over the last seven days.
However, indoor visiting at care homes will remain paused across the region.
Dr Emma Fletcher, Associate Director of Public Health for NHS Tayside, said: "As anticipated, there has been a smaller increase in positive cases today. Although it is significantly fewer than previous days, contact tracing is continuing and we remain vigilant across Tayside.
"We would like to thank all factory workers for coming forward for testing and isolating alongside their households at this time. This has been crucial to reducing spread of the virus. We continue to closely monitor infection rates across Tayside as a whole.
She added: "In order to prevent wider transmission it continues to be of critical importance that all workers and their household contacts continue to self-isolate, which means not leaving their homes for any reason unless it is an emergency, until 31 August, even if they have a negative result. People who have been asked to self-isolate should not work anywhere else and must stay at home. Support is being provided to all workers and their families through the local authorities."