The two Tory leadership contenders avoided a large crowd which gathered in Perth city centre to protest against their visit on Friday evening.
Boris Johnson and Jeremy Hunt were in Tayside to go before Scottish Conservative party members for a hustings event at Perth Concert Hall.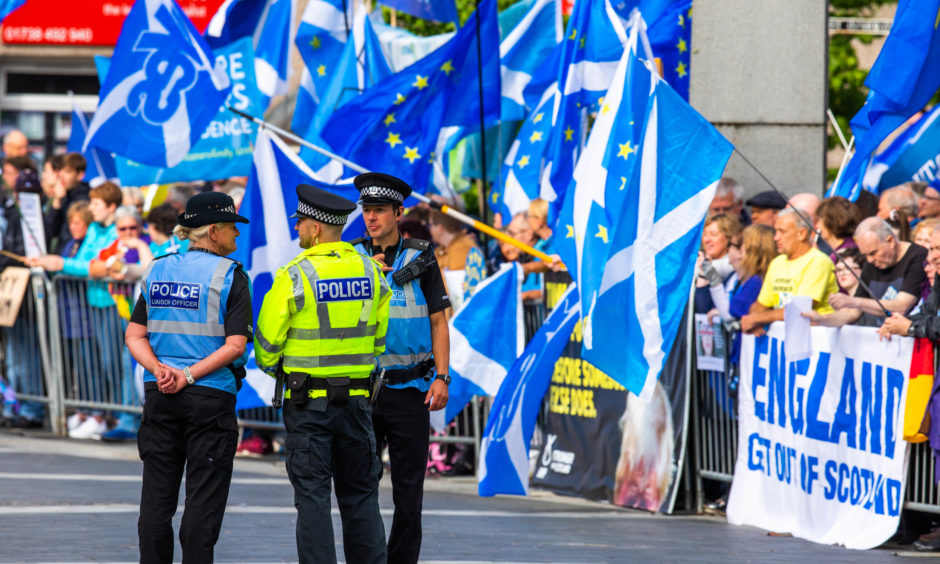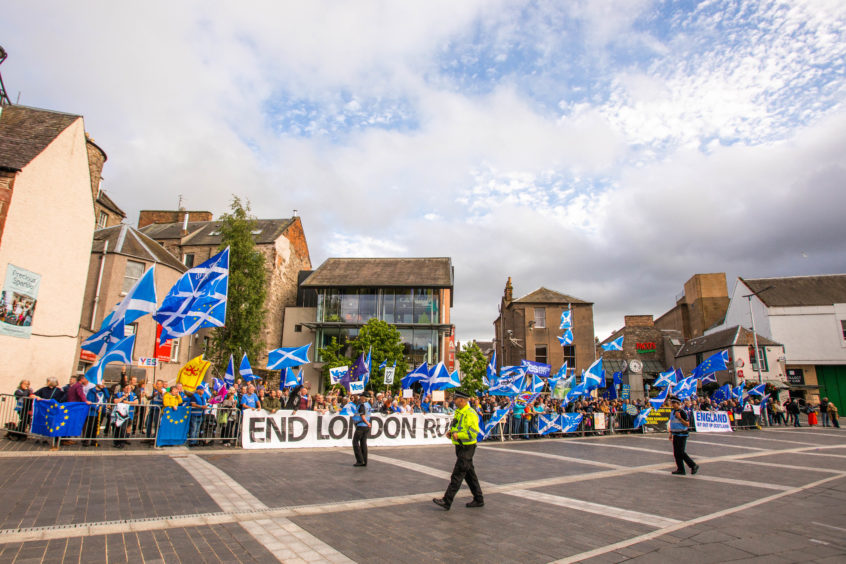 Protesters waving Scottish saltires, European flags and banners gathered outside the venue from about 5pm. Fiddlers, pipers and drummers were among those to gather.
Crowds outside the #Perth Concert Hall before Mr #Hunt and the #backboris team arrive. pic.twitter.com/5ESuLVpr6Y

— PJ Meiklem (@pjmeiklem) July 5, 2019
People entering the Concert Hall were being booed by many demonstrators.
Police were present at the scene.
The protesters, who were gathered opposite the Concert Hall's Horse Cross entrance, had hoped to give Mr Johnson and Mr Hunt a frosty welcome to Perth on Friday evening.
However the politicians are said to have entered the venue via a back entrance.
IN FULL: Tory leadership hopefuls Boris Johnson and Jeremy Hunt address party members in Perth
Some slammed the pair for avoiding the noisy demonstration.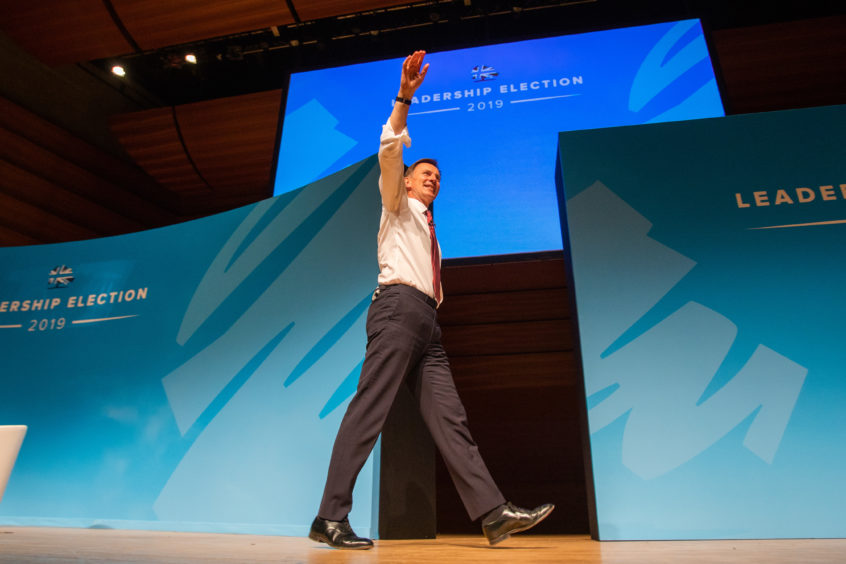 Sam Page, who travelled to the protest from Edinburgh with friend Patricia Baillie Strong, said: "I'm not surprised at all. That is how Tories are. Theresa May went to Stirling the other day and nobody knew she went there."
Ms Page, who wants a People's Vote to be held so that the British people can have a final say on the Brexit deal between the UK and the EU, added: "I'm really concerned because both of the candidates for the leadership election are looking for a no-deal Brexit. And that would be a disaster, especially for Scotland."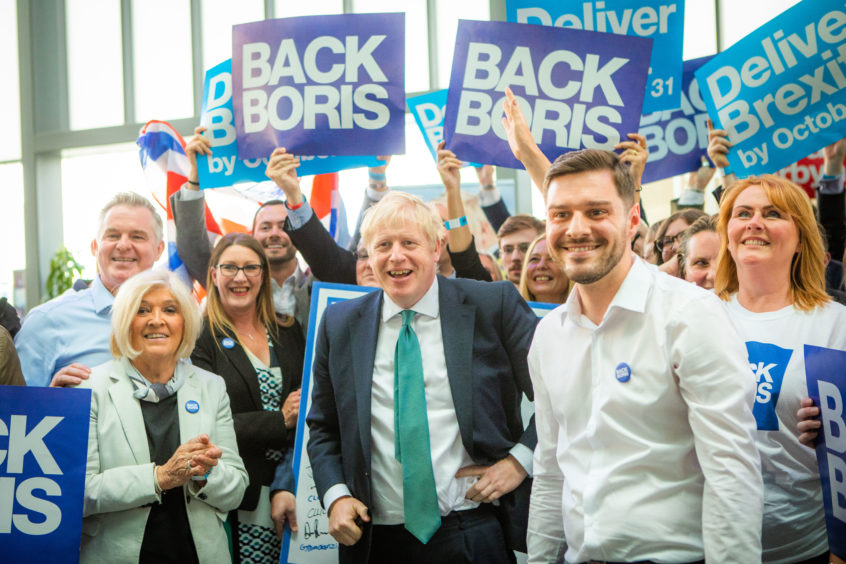 Mrs Baillie Strong said: "I lived for 40 years in Belgium and appreciated what a beneficial organisation the European Union was.
"Why should we be leaving Europe? It is the best thing that's happened to us in the last 40-50 years. It's crazy."
Perth restaurants will hand out free milkshakes for Boris Johnson's city visit
Perth man Roddy Renfrew added he could "hardly blame" Mr Johnson and Mr Hunt for avoiding the crowd.
"I don't think they would get a sympathetic reaction really," he said.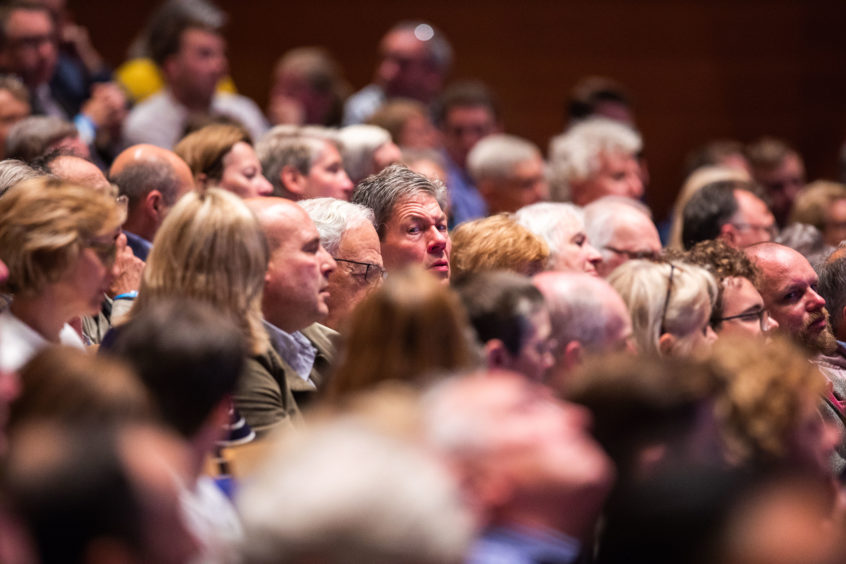 "I think what it shows is for them Scotland is a foreign country. It shows Scotland is not a place like Buckingham or Hampshire where they are welcome.
"There are two men hoping to be Prime Minister of the United Kingdom. Both of them have been shown to be people who can give unworkable promises about what they would do in the country.
"I think this particular parliament has run out of authority, has run out of energy, has run out of solutions.
"So a general election would be one way forward. But they have to be realistic, it wouldn't solve the problems that we are facing – the problems of the Irish border, the problems of what is going to be the future trade deal will not become any easier no matter who has the most seats in the UK parliament."
Road closures in Perth city centre as Boris Johnson and Jeremy Hunt set for hustings
Mill Street-Bridge Lane from its junction with Kinnoull Street and North Port from its junction with the A989 Charlotte Street to its junction with the entrance to the Premier Inn was closed for the hustings.
An atmosphere of friendly rivalry inside the #perth concert hall as supporters of #backingboris and #hunt mingle. pic.twitter.com/6w3jvSvPC4

— PJ Meiklem (@pjmeiklem) July 5, 2019
Conservative leadership hopeful Jeremy Hunt helicoptered in to Perth's South Inch park before the event.
He was met with questions about anti-Brexit protests, including a PR stunt from a Perth restaurant which is giving away free milkshakes to keep anti-Brexit protesters "refreshed."