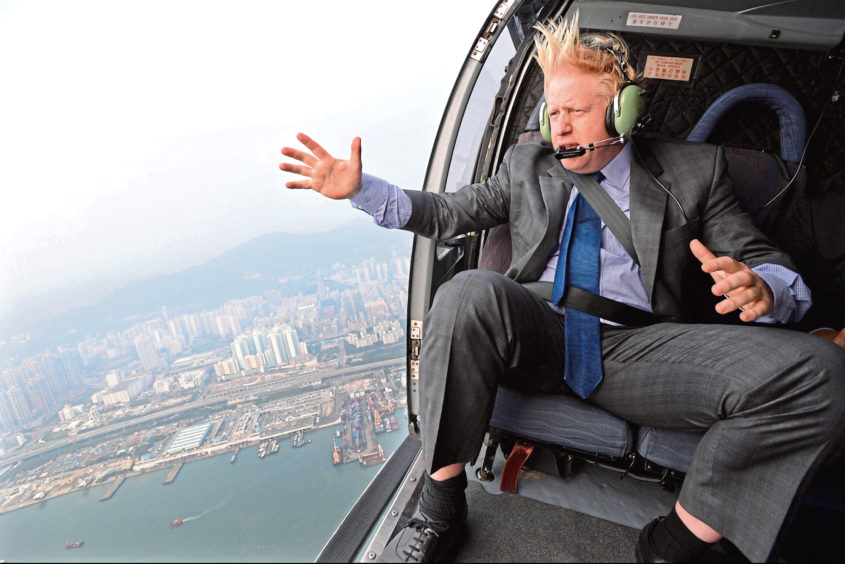 Boris Johnson once said a column consisted of a few jokes and paradox. If the joke is Boris, then the paradox is that by achieving high office, he diminishes it.
He is the only person who, by climbing to the top of the greasy pole, made the pole shorter.
He's held in such low regard, it is assumed his election is good for the SNP.
Gordon Brown has warned that Johnson might be the last PM of the United Kingdom.
Should there be a general election any time soon, it is likely Scotland will return an awful lot of Scot Nats – enough even to force a referendum.
First Minister Nicola Sturgeon greets Johnson with "profound concern", but many in her party think Johnson is a gift from the gods of independence.
Yet here is another paradox.
A Johnsonian Tory Party/Government/UK is anathema to many in Scotland, and does create an ideal opportunity for the SNP, but it comes just as the Nats are exhausted.
Sturgeon may well think Bojo is a liar, cheat and bluffer – we all do – but that doesn't outweigh all her problems.
Had it not been for Tory infighting and Brexit chaos, Sturgeon may well have already signalled her departure.
She's destroyed the old case for independence and discovered the party lacks the intellect to build a new one.
She has pushed her social agenda, with mixed success, and found it has alienated some.
There being no one clever on her team to generate a new idea, she is leading a tired government.
To make things worse, the trial of her old boss looms.
Alex Salmond may be proven not guilty on sex charges, but there will be no recovery for the reputations of those who did so much to construct the public image of the man.
If that weren't enough, rumours abound of a new, fundamentalist nationalist party.
Strange things are afoot.
The once hyper-loyal blog Wings Over Scotland has published strong criticism of the SNP.
Salmond, who once saw Wings as the rear-end of the movement, has been bigging it up with coverage on his programme for Russian TV.
Alex's moderate position has evolved in recent years to a more romantic one of the man whose "dream will never die".
For what it's worth, the speculation is of a new party which would only run on the Holyrood list, and argue for an Indyref2 – no surrender.
As that would split the pro-indy vote, it seems a push to me.
However, there's nothing to stop a new organisation forming with Indyref2 at its heart, which would draw attention and influence from the Scottish Government.
Eck, even if guilty, would be more attention-grabbing than the entirety of the SNP benches in both parliaments.
If Sturgeon quit now, she'd be walking away from a mess.
If she stays, she must navigate her listless sails through rough waters.
Johnson however has a much better hand when it comes to Scotland.
For a start, he doesn't care – Scotland is a problem to be fixed so that he has time for other matters.
A few weeks back Sturgeon took the trouble to tell the world that Bojo had once asked her if a boost in Scotland's powers would be enough to stall independence.
In the FM's telling this exposed Johnson as a man who didn't take Scotland seriously. Another version of that same story is that Johnson was reasonably sounding out Sturgeon on a compromise.
It's hard to blame Bojo for it – because it was the SNP who put the idea of greater powers in his head.
Before the 2011 victory, senior figures in the SNP let it be known to senior figures in the UK Government that in return for Devo Max (Scotland controls all its tax, the UK runs macro economics and defence), there'd be no objection if the number of Scottish MPs in Westminster were cut.
It is likely that Johnson first heard of such a deal from Scottish Nationalists, back in 2010.
Theresa May set up an inquiry into strengthening the Union in her departing days.
The idea of Westminster directly spending in Scotland was floated.
It would be politically useful to Johnson if he boosted this, and indicated he was open to greater devolution. If he said all this before a general election, it might be just enough to prevent another SNP landslide.
It would give the Scottish Tories something positive to say in the constitution debate.
It also meets the broad desire of Scots to have more control.
We also know that Johnson seems to have no qualms about raiding the £28 billion set aside for no-deal Brexit by the outgoing Cabinet.
Were he to pledge say £3bn for Scotland's railways to be upgraded, or for every household to be insulated, or for new roads, then he'd change the dynamic of Scottish politics.
Just please lord, not a daft bridge to Northern Ireland.
Three years ago Nats thought Brexit was a clear route to indy – they are making the same mistake with a Johnson premiership.
It's always more complicated than it looks – even Boris.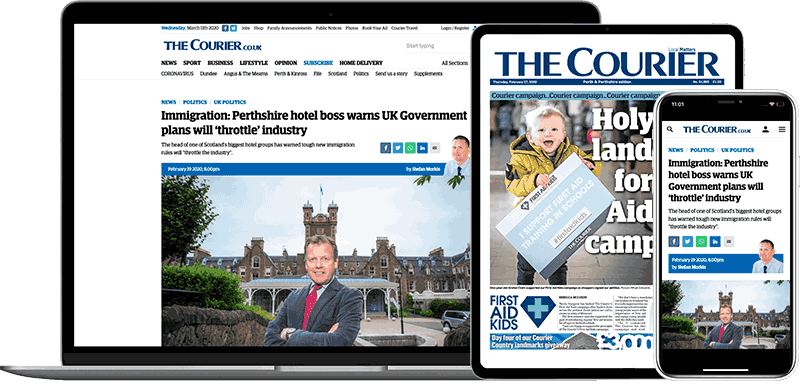 Help support quality local journalism … become a digital subscriber to The Courier
For as little as £5.99 a month you can access all of our content, including Premium articles.
Subscribe