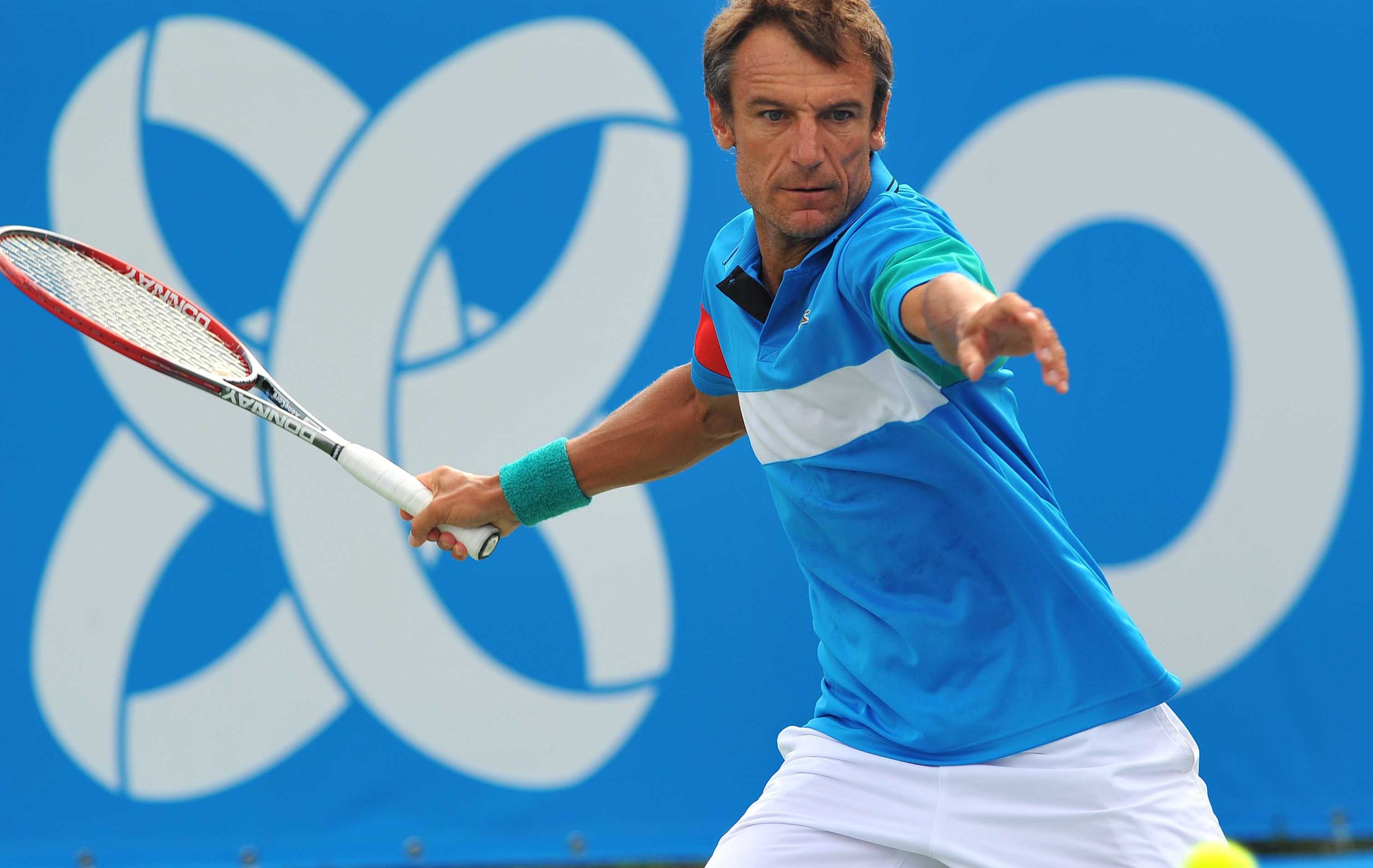 I'm not just saying this because Andy Murray is our number one sporting hero but I thought Mats Wilander's comments about him earlier this week were awful.
Wilander is a highly-respected multiple grand slam winner and a highly-respected pundit these days but he got it badly wrong when he effectively said that Murray's place in the first round of the French Open should have gone to a young, up-and-coming player.
There are so many holes in that argument.
Murray wasn't using the tournament as part of a farewell tour. It's part of a long journey back to as far up the rankings as he can get.
The only way he can progress is by playing more and more big matches. And he's certainly earned the right to do that.
Remember, this is a guy who has already won a tournament when he first came back and who gave us one of the most thrilling games of his career at the US Open just a few weeks ago.
If you follow Wilander's logic through then anybody with a long-term injury who has had to drop down the rankings through no fault of their own won't ever get the chance to make a comeback because losing in the first round isn't acceptable in his eyes!
The other point that needs to be made is that young tennis players shouldn't expect to be handed a place in a big event like that without proving themselves.
If they're that good then they will win their way into the main draw like Murray had to in his early years.
Hopefully Andy will use this as more motivation to fire him up over the next few months.
* This is a week off for us.
We've been back on ice for 10 weeks and I can safely say that will be the longest spell of training without a proper tournament to break it up that I've ever known.
At the end of it we had a mini-competition amongst the programme teams.
We'd beaten Team Aitken twice before the final but lost the last one and we weren't helped by a pick-up I got at a crucial stage of the game.
Credit to the other team, though. That's as well as I've seen them play.
Over all the years I've been at the top of the sport in this country I've never had a consistent rival season after season in Scotland.
Looking at the bigger picture, it wouldn't be a bad thing if that happened over the next couple of years.
Let's face it, with the coronavirus situation getting worse rather than better, the stronger the competition at our national curling centre, the better.
If there are improvements that we need to make, this is where we want to find out about them.
* Anna Hasselborg has written another chapter in a seriously impressive career.
Two-and-a-half months after having a baby, she won the first ladies European competition after lockdown.
It's a great story for our sport and for women's sport in general.
Anna is as dedicated as they come and was training virtually right up until she gave birth.
Even the great Jennifer Jones didn't win that quickly, though!