Just when you think that sport had hit rock bottom as far as drug-taking is concerned, you soon discover that it can go even lower.
We've all become desensitised a bit to doping these days. It's been one story after another.
But for WADA to uncover a state-sponsored scheme in Russia still had the power to shock.
It has certainly had the biggest impact on me of all the drugs revelations.
There's probably two reasons.
The first is Sochi.
It's pretty appalling to think back to an Olympic Games I participated in, and have such fond memories of after winning my first medal, being staged by a country that was actively encouraging athletes to take drugs.
It's a special honour to host an Olympic Games and those of us who have competed have special memories of that country. The way I think about Russia and Russian sport has definitely been tainted.
The other reason this has had a big impact is the fact that doping has been linked to winter sports in a way I can't remember happening before.
Eight of the 312 covered-up positive drugs tests by Russian athletes between 2012 and 2015 came in bobsleigh, for example.
A British bobsleigh team finished fifth at Sochi behind two Russian teams so I can only imagine how those guys are feeling just now.
In fact, I can't imagine how any athlete who has suspected somebody who beat them to a medal was on drugs is able to cope with the thought that they've been cheated.
Like most sports, being as fit as you can be is a benefit in curling. But I have to say that at times like these I'm relieved that it's very much a skill-based sport.
I think it's completely correct that there won't be any Russian track and field athletes in Rio. I wouldn't be upset if it was broadened out to the Russian team as a whole but I suspect that it might be too late for that given the Games are only a couple of weeks away and lawyers will be all over it.
But it's not too late to have another look at the 2018 football World Cup in Russia.
Like I said, it's an honour to be a host of a major sporting event and can anyone really say that Russia deserves an honour like that at the moment?
* Royal Troon on Sunday was one of those "I was there" moments.
It was great to walk the course on a special day for golf.
For an Open that started out with Olympic drop-outs dominating the news agenda and the weather turning grim, it ended up being an occasion on the last day that the sport needed.
A couple of days later Tiger Woods announced that he wouldn't be playing again this year.
Everybody was starting to think that the Tiger era would be followed by the era of the young guns like McIlroy, Day, Spieth and Johnson.
Stenson and Mickelson have shown that was a bit wide of the mark.
With two guys who were thought to be past their peak ending up miles ahead of the rest, others of that generation will think they can still contend.
The next major is just a week away and its unpredictability will be a real selling point for golf.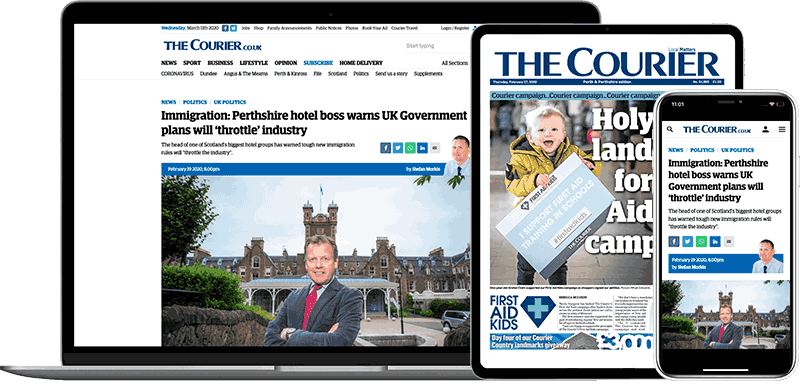 Help support quality local journalism … become a digital subscriber to The Courier
For as little as £5.99 a month you can access all of our content, including Premium articles.
Subscribe