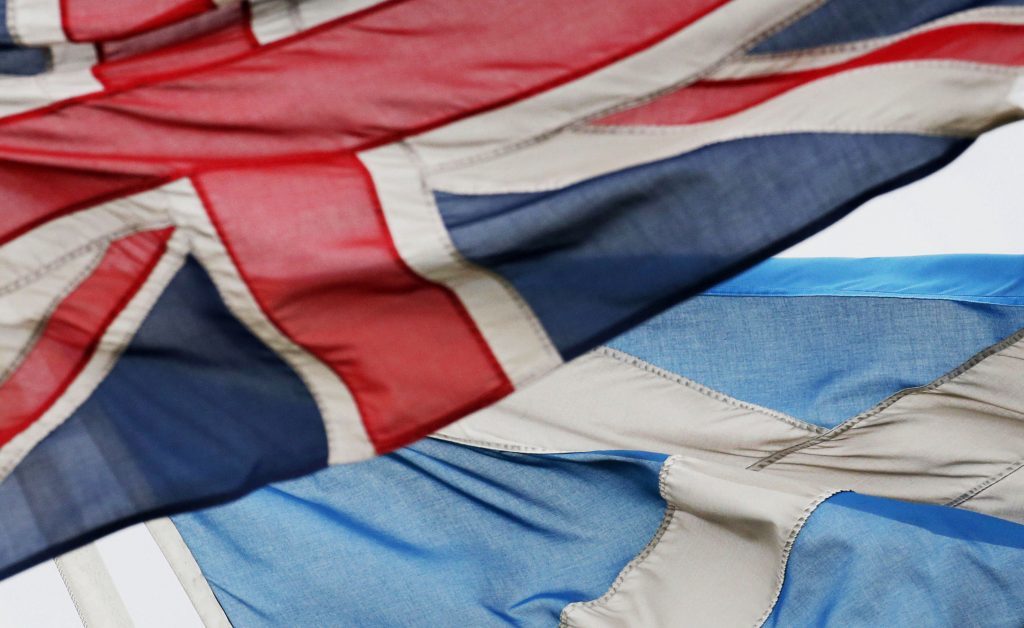 On Monday the Scottish Government implemented one of its first major divergences from the UK in tackling coronavirus by issuing its guidance on face coverings.
First Minister Nicola Sturgeon has not shied from saying she could lead Scotland down a different path if she felt it was in the country's best interests.
When pressed, Ms Sturgeon said the decision would not be political or driven by "prejudice or preconceived" notions held before the outbreak and any decision would be based on the science.
The SNP leader said it was "difficult" to specify what, apart from politics, would set Scotland apart from the rest of the UK, but she would do what she believed was right for the people she was accountable to.
There are differences between Scotland and the rest of the UK, on a physical level, at least, but which could lead to Scotland taking a different route?
Geography
The country's geography and less densely populated urban areas could be held as an example.
Rural areas might have fewer people per square mile, limiting how easy disease in general can spread, but a report released last week detailed how the country's rural areas could be worst affected by coronavirus.
The research was conducted by Professor Hill Kulu and Peter Dorey at St Andrews University, which found significant geographical differences in projected fatality rates from Covid-19 in the UK, based on age and sex of the population.
The UK Government on Wednesday put forward the idea that, because the infection rate in the islands of Scotland was lower than the rest of the UK, it could be possible to test loosening of lockdown restrictions there.
Ms Sturgeon said she would not be drawn into speculation on what the country might or might not do when the time comes to ease social distancing guidelines.
Education
Scottish school term times vary from the rest of the UK, with the majority of schools and colleges closing for the summer holidays in June before returning for the new  academic year in August.
Variations of one or two days are seen across Scotland as to when pupils return, due to decisions made by local authorities.
In England and Wales term tends to finish at the middle of July and pupils return in the middle of September.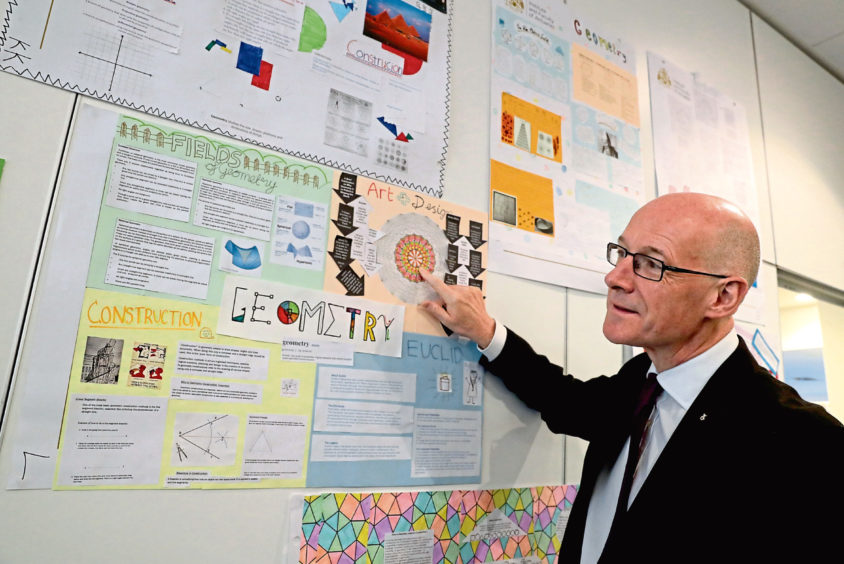 Scottish, English and Welsh schools closed on March 20 and Northern Irish on March 23.
The first minister said "no decision" has yet been taken on when schools will reopen, while deputy first minister and education secretary John Swinney said schools would likely remain closed until after the scheduled summer holidays.
The UK Government education secretary Gavin Williamson said on Wednesday schools would not open during the summer holiday in England so pupils could "catch-up".
Mr Williamson would not give a date for when schools would reopen in England and Wales but did say it would be a phased return, echoing what Ms Sturgeon and Mr Swinney said would happen in Scotland.
There had been speculation schools in England could open on June 1, but this would seem unlikely to happen in Scotland given term times.
In Northern Ireland pupils are not expected to go back to school until September.
Weather
Evidence on whether warmer weather causes a reduction in the transmission of the Covid-19 virus is thin, with the virus being recorded in all climates.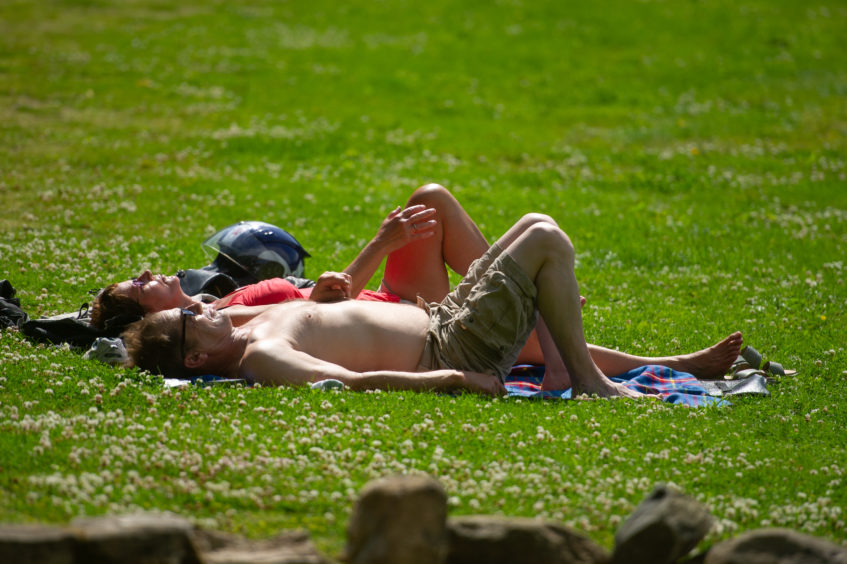 Other types of Covid have tended to spread more ably during the cooler winter months, similar to flu, but there is no evidence this particular strain is behaving in the same manner, meaning it might not reduce in the summer months.
Poverty and deprivation
Scotland has areas of large inequality, deprivation and child poverty – mainly in urban city environments.
Previous studies on life expectancy and poverty – using the Scottish Index of Multiple Deprivation (SIMD) concluded people died at a younger age in areas of high deprivation, more so than anywhere else in the UK.
The Scottish Government and NRS has not published its statistics on the virus broken down by SIMD.
When asked by The Courier if it would, the first minister said they needed to make sure information was "robust".
Ms Sturgeon did say she believed vulnerable people would likely be worst affected by the virus.
She said: "I absolutely think it is likely to be the case that people who are already vulnerable will be particularly hard hit by it. We will publish as much information as we can as soon as we can. I have said this before, we need to make sure that the information we publish is robust.
"Statisticians look at these things on an ongoing basis."
Some local authorities and health boards have indicated those living in more deprived areas are at greater risk of dying from Covid-19.
NHS Fife figures to April 16 showed that of the 73 people who died of Covid-19 in the kingdom, 23% were from areas with the highest levels of deprivation and 15% were from the least deprived areas.
These figures were circulated to Fife councillors earlier this week.
Ethnicity
Scotland has fewer black, Asian and minority ethnic communities than in England, where statistics show a disparity in how coronavirus is targeting people from those backgrounds.
The UK Government has ordered a review as to why people of Bame heritage are dying and at higher risk of dying from the virus than people of white British heritage.
The Scottish Government and NRS has been criticised for not releasing data on how the virus is impacting Bame communities.
Population
Scotland's population stands at around 5.5 million, of whom almost 20% are over the age of 65.
Of those who have died of coronavirus in Scotland, the majority have been above retirement age.
The Scottish death rate is, statistically, lower than it is in the rest of the UK.
So far, the Scottish Government has aligned itself with the protocols being undertaken in the rest of the country, including the building of a Nightingale hospital.
The number of people between the ages of 16-64 and 15 and under has decreased, mainly as a result of the number of births decreasing and life expectancy increasing, especially females.
England, meanwhile, recorded an 8% increase in population to Scotland's 0.2%, while the UK as a whole experienced a 7.5% increase in population, because of England's higher birth rate.
Scotland still has the highest age-standardised mortality rate in the UK and the lowest life expectancy.
First Minister will decide "what's best to tackle virus"
When asked what would trigger a divergence, if not politics, Ms Sturgeon said: "It is hard for me to give a definitive answer to that. I just want to do what's right for Scotland as best as I can.
"My starting point for that has been to align with the rest of the UK because the virus does not respect borders.
"But if either the science is telling me there is a different approach because there is a different state in the spread of the virus which might help in Scotland then I am not going to close my mind to that.
"Equally, and this is hypothetical so I am not saying this is going to happen, but if other governments in the UK were taking decisions which I thought were premature or are not in the best interests in tackling the virus, then clearly I wouldn't want to go along with that if there was a better way of doing things in Scotland.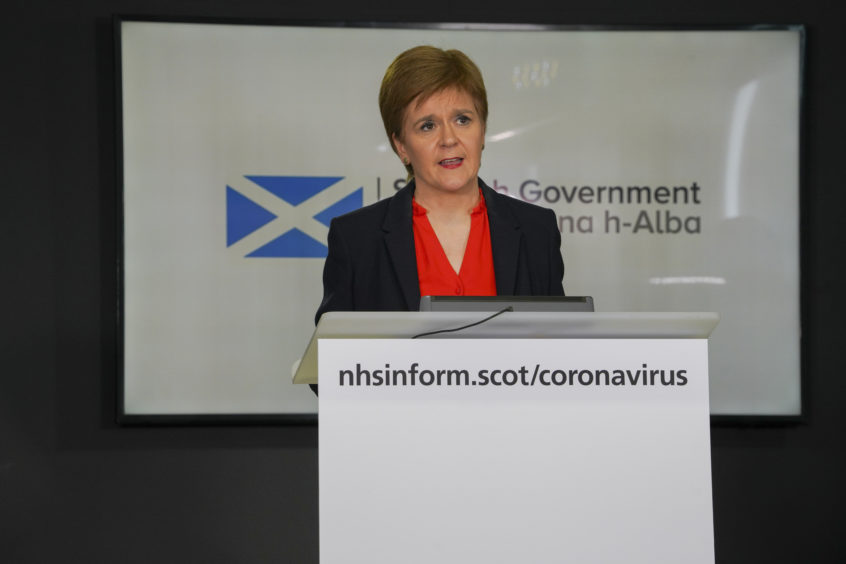 "We have already taken different decisions; Monday, for example, I took the decision to issue the guidance on face coverings and other governments haven't done that yet.
"I don't know, they might, they might not and I have no criticism of them if they take a different view.
"But my responsibility as first minister within the devolved competencies we have here is to exercise my judgement based on the best advice I can get to do the right thing for the people I serve and the people I am accountable to and that's what I will try to do.
"If I take a decision in this context that is different for Scotland or I am taking it earlier for Scotland than other parts of the UK, that will be because my judgement – rightly or wrongly, whether you agree with it or not – will be that it was right in the interest of tackling this virus.
"It will not be because of any pre-held or preconceived prejudices or political positioning and I really do ask people to not see things in the context of tackling this virus through the prism of our political persuasions and opinions.
"If there is one thing I know in politics, it is it is really hard to leave behind our suspicions of each other and different parties.
"But at the moment all I am thinking about, every day, is what to do that is best to tackle this virus and reduce the number of people who are dying.
"That is what will guide my decisions for as long as we are dealing with this."
Fear of confusion
At Westminster, Conservative MP David Mundell raised the issue of divergence at the public administration and constitutional affairs committee, where Michael Gove was giving evidence.
He said: "Within the devolution settlement there is scope for divergence, so where do you think the balance lies between divergence and the need for a uniform message?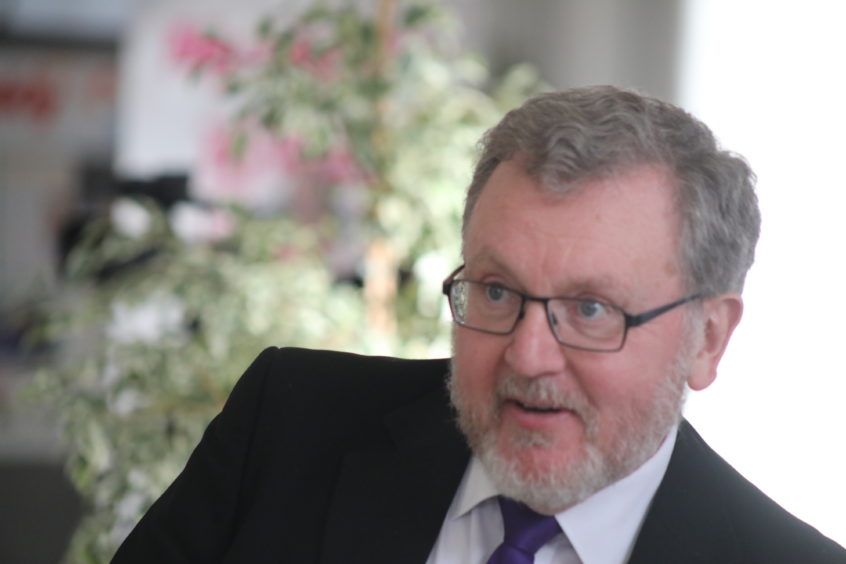 "I'm slightly confused at the moment because here in Scotland I'm being recommended to cover my face if I'm in certain shops and on public transport, yet if I travel to London I don't have to do that, so where does the balance lie between having one message and the ability to devolve?"
Mr Gove responded: "On divergence, obviously it is the case, because we respect the devolution settlement, that different policy approaches can be floated or proposed by the devolved administrations, but I think it is better if we work as one.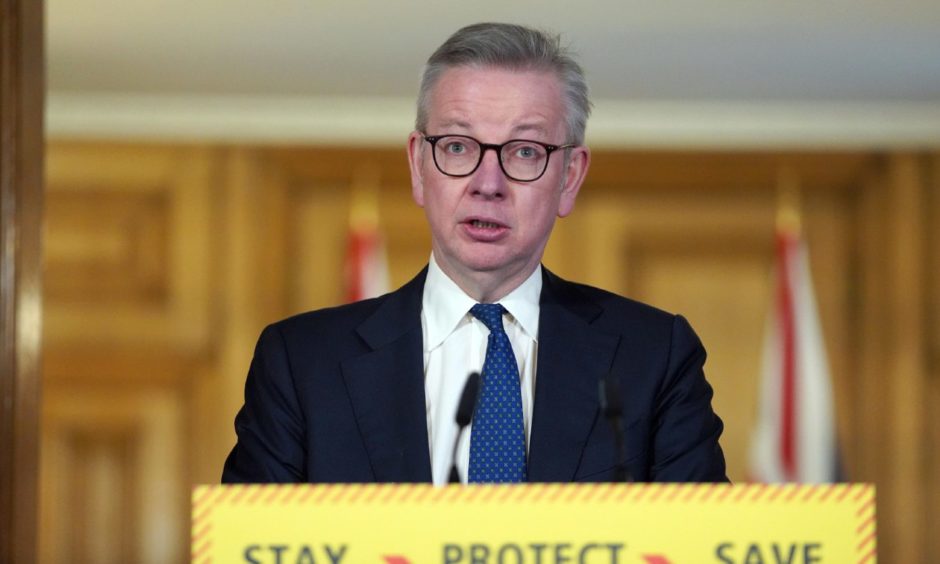 "I think the point that you make about masks is one example where if there's a consistent message across all parts of the UK, it makes it easier for people to understand, appreciate and comply."