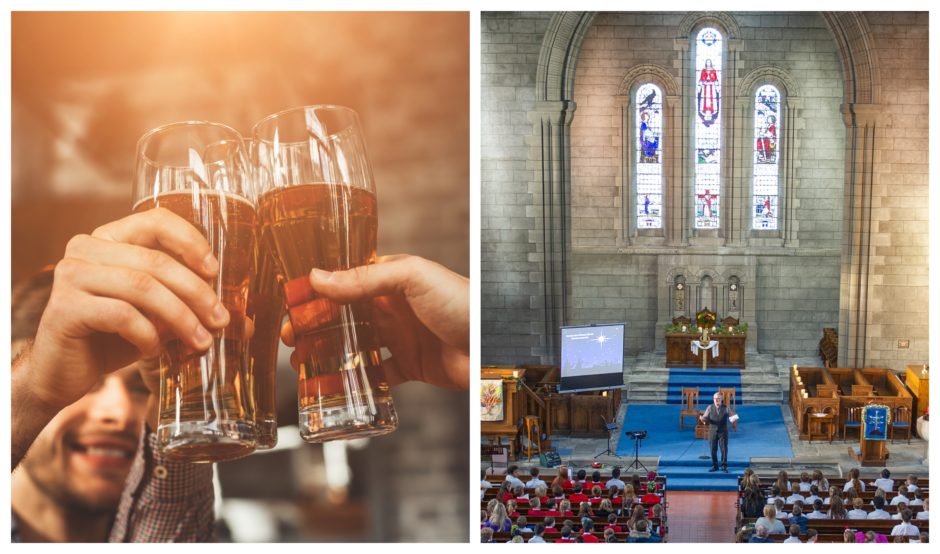 The Scottish Government have been accused of prioritising "pints over prayers" by allowing pubs to open ahead of places of worship.
Perth-based MSP Murdo Fraser has called the decision to reopen licensed premises before allowing congregational worships to restart "disappointing".
The Mid Scotland and Fife Tory MSP backed the Catholic Church's stance, which declared the decision "unjustified".
Pubs with outside beer gardens will be allowed to reopen on Monday July 6.
Customers will be able to enter the inside of bars and restaurants from Wednesday July 15.
Got a thirst for knowledge? Here's when pubs, beer gardens and hairdressers will reopen as Scotland continues its exit from lockdown
Private ceremonies including funerals have been allowed in places of worship — including kirks, mosques and synagogues — since June 22, but no date has been set for a full return to congregational worship.
'Pints over prayer'
Mr Fraser has called for the Scottish Government to explain why pubs have been "given priority".
He said: "It is extraordinary that pubs will be reopening around the country on July 15 but you still won't be able to go places of worship – whether this is a church, mosque or synagogue.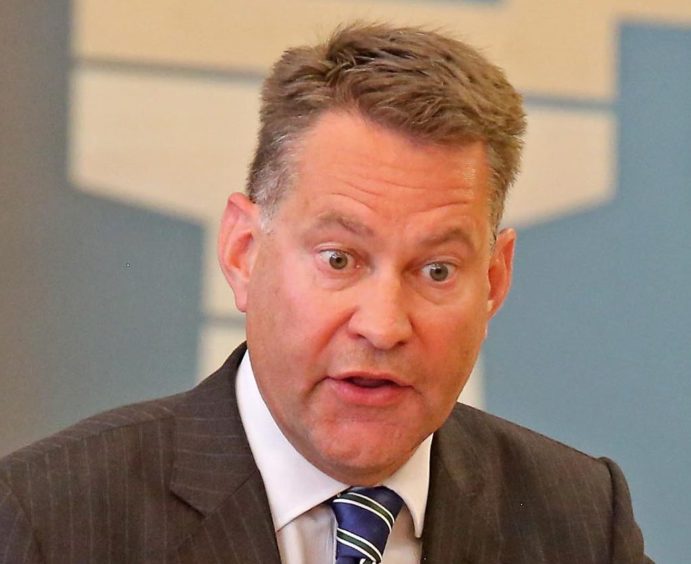 "This seems a very strange set of priorities by the Scottish Government and gives the impression they are prioritising pints over prayers."
He continued: "I'm sure many residents in Perthshire and Fife will agree with me that thousands of people find solace, peace, and companionship in joining with others in worship, and faith is important to many of us, especially during unprecedented times as we are going through just now with Covid-19.
"I totally agree with comments issued today (Monday) by the Catholic Church in Scotland, who have said they find the delay in reopening places of worship 'disappointing' and 'perplexing'.
"I know churches have been allowed to open for private prayer and funerals with social distancing measures in place since June 22. However, the Scottish Government need to explain why people will be able to gather in pubs but not in places of worship next month."
Catholic Church call continued closures 'unjustified'
It follows comment made on Monday morning by the Bishops' Conference of Scotland.
In a statement, it said:  "The Scottish Government's decision not to allow places of worship to open for communal worship until July 23 at the earliest, while allowing pubs, restaurants and cinemas to reopen on July 15, is both disappointing and perplexing.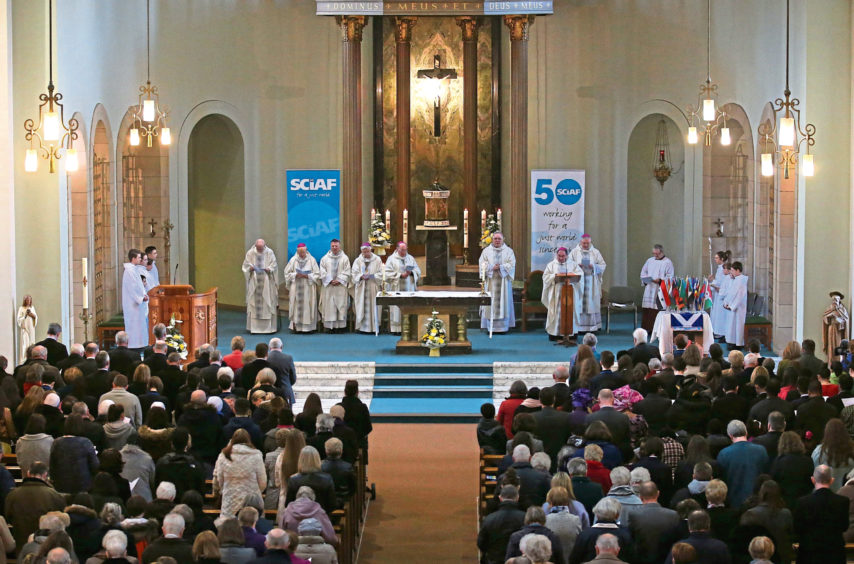 "The Catholic Church has responded positively to government requests from the very beginning of lockdown and submitted detailed protocols for infection control and staged reopening to the Scottish Government over three weeks ago, without any objection from the government.
"The church has continued to engage with government and the reopening of churches for personal prayer since Monday June 22 has allowed time to assess the procedures in place to assure public safety.
"With these considerations in mind, further delays to communal worship appear unjustified. The Bishops' Conference will convey these views to the Scottish Government as a matter of urgency."
A Scottish Government spokesperson said: "We are working with different faith communities to ensure places of worship can reopen for congregational activities as soon as is safely possible.
"While we have been clear that we do not want these restrictions to last any longer than is necessary, we equally will not act in a way that puts our progress against this virus at risk. We must ensure that people who enter places of worship to undertake congregational activities will be safe."