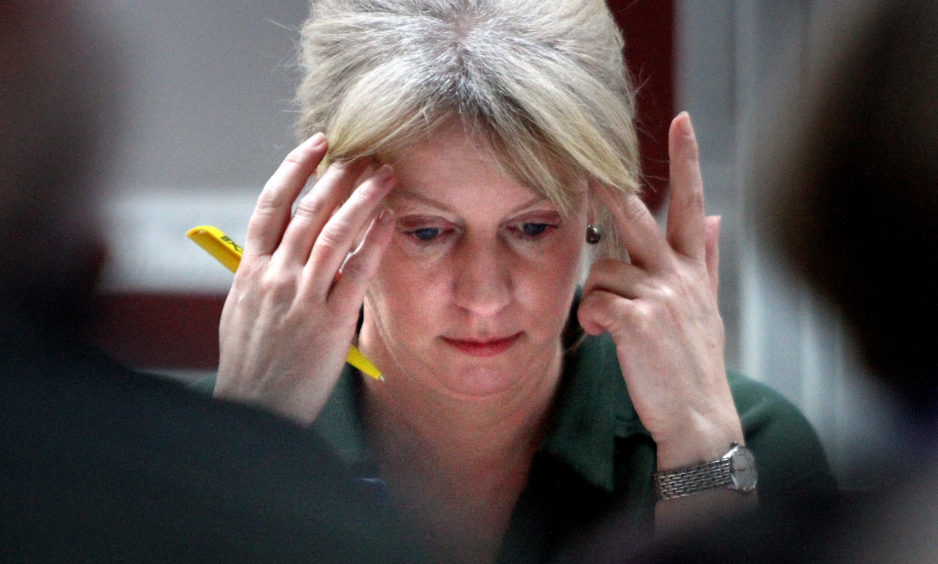 Tayside board members predicted the backlash from dipping into charity funds shortly before suspending their own rules to do so.
Minutes of meetings published as part of a review into the financial management at the health board reveal concerns raised by some members and staffers.
Health Secretary Shona Robison will be quizzed by MSPs on Thursday over the report, which was published this week by Grant Thornton and confirmed the botched handling of NHS Tayside finances.
It was revealed in April that trustees of Tayside's endowment fund, who are also board members, lifted their own rules to siphon donations to core spending.
Minutes from a meeting of fund trustees from January 24, 2014, demonstrate the fear felt by some about the move.
Linda Dunion, a non-executive board member at the time, was recorded as saying she was "still concerned that we may yet still fall foul" of charity regulator OSCR about the proposed practice, despite assurances of its legality.
She correctly predicted the "potential headline" that Tayside are "dipping into endowment funds in order to balance the books".
The communications manager Jane Duncan said if this was publicised "everything from the past would be dredged up", according to the minutes.
The late Glennis Middleton, the former Angus councillor and a then NHS Tayside board member, was noted as accepting that although it has been "deemed legal to do this" she "felt uncomfortable that it was being considered".
David Carson, assistant director of finance at NHS Tayside, who attended but was not a trustee, told the meeting the policy dictated that exchequer spending "should not be coming out endowments" but said there were "shades of grey".
The trustees later agreed to use £3.6 million from its endowment fund, which is made up of donations from the public or bequests in wills, to help it break even in 2013/14.
The report by accountants Grant Thornton identified a "number of weaknesses" in the health board's system of financial management.
It found the board had not had "full visibility" of the accounts and there was a "lack of open and transparent governance".
NHS Tayside, which has a new chairman and chief executive, is conducting a review of the skills and experience of board members, in the hope of avoiding a repeat of the charity scandal.
Ms Robison, who has faced calls to resign as health secretary over the crisis, is due to appear before Holyrood's public audit committee on Thursday.
The board of endowment fund trustees met on Tuesday and agreed with proposals that donations cannot be used for projects previously funded by exchequer funding.
Chairman John Brown said: "It is very important that we are transparent so the public and our staff can be reassured and see exactly what their donations are being used for."
The charity regulator OSCR is undertaking a separate review into the operation of endowment funds across the country.