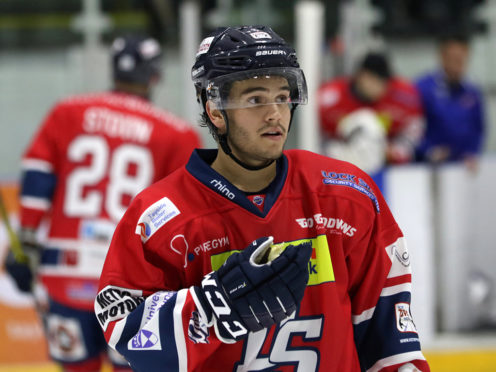 Dundee Stars forward Anthony Beauregard has been playing sport for two decades – yet still has a burning desire to silence the doubters.
The 5ft 7in forward – a giant for Stars in the Elite League last season – says: "I just want to prove to everyone who said I was too small, and that I am not heavy enough, that I can be a professional hockey player.
"So every time I step on the ice it is really just to prove to everybody who chirped me or said that I will not be able to play hockey for the rest of my life, I can!
"But at the same time, I also want to prove that I can make a difference and that it is something that drives me a lot.
"I can be at the gym and someone could say to me, 'You cannot lift that weight,' and I just want to prove to everyone that I am able to do that and that I can be great at playing hockey."
The 24-year-old, called Tony or Beau by his team-mates, is in good spirits as he sits down with Courier Sport to talk about his life on and off the ice.
He arrived in the City of Discovery 12 months ago, joining from ECHL side Brampton Beast.
And the Canadian – raised in Saint-Damase, a small French-speaking area of Quebec – admits he has fallen in love with Dundee.
He said: "I came here last year and had never spoken English before, so I was a little bit nervous but everybody in the team and the fans were there for
me.
"I really feel at home here and it was something that I wanted to find again. I want to feel good living in a city and feel like that city is behind me.
"So, when it was the time to make a decision, this is why I came back."
Beauregard's desire to be the best is just as impressive as his displays for the Stars in his first year of professional ice hockey outside of his homeland and North America.
He said: "I like to spend time watching my own games back and (Dundee Stars head coach, Omar) Pacha actually sent me some videos of all my shifts against Glasgow about a month ago.
"I like to look at them because that is the best thing to do if you want to be better. Look at yourself and look at what you did wrong and what you did right.
"Because if you play badly, then this is where you can see what you can do better."
He added: "I think hockey brings a lot of opportunities to improve yourself every day because it demands so much that you can never take a day off.
"Every day I try to bring something special to improve myself and I think that is something that hockey has made me want to do. Before I was 15 years old I tried to go into the gym, work on my agility and aim to get faster but at the same time play some other sports like baseball or football.
"However, when you move up into the junior leagues or triple A, you need to gain some weight.
"This is where I started to really go to the gym and try to gain some weight but now, aged 24, you know what you are going to have to do to be better and right now that it is to be in shape and to try and improve my skating abilities.
"I know that it is something I need to work on every year.
"But before the age of 14, all the young guys need to do something else that is not hockey in the summer.
"I think taking a break is the best thing for you and at that age you need to play some other sports.
"Just do something to keep you moving instead of spending all summer in the gym and trying to bulk up."
Sport played a huge part in Beauregard's childhood in Canada, where he was raised by parents Daniel and Josée.
"I started playing hockey when I was about four years old," he said.
"After that, I just tried to keep moving every day. I would always be outside playing with my roller blades on or just shooting some pucks with my
father."
His mum's attempts to bring some variety to his routine were in vain.
He adds: "My parents have always been there for me but I remember one day my mother just went out and bought a bunch of small cars for me to play
with.
"It was just to change what I was playing with because I was playing hockey every day but I ended up playing hockey with the little cars, so it was pretty funny.
"But my mother, my father and my brother have always been there for me since day one.
"We had some good times but at every bad moment – and there have been some – they were there too.
"Like in Dundee, it is tough because you are alone and you need your family but they are always there for me and it has always been like that since I started playing hockey."
On the ice he looks up to Montréal Canadiens star Brendan Gallagher, with his dad an inspiration to him away from the action.
Beauregard said: "My father is my role model and he passes everything that he knows on to me.
"He has had some issues with his health recently, although he is doing good just now. I share his passion and, like him, I like to do everything the right way."
Retirement is a long way off for the forward but he would like to stay involved in hockey when he eventually calls it quits (he has also enrolled in some business and administration courses).
With the Elite League's return scheduled for December 5, his love of the sport is undiminished.
He said: "I was maybe 10 or 11 years old when I realised that I wanted to play pro hockey.
"I was one of the best hockey players in Quebec and it was then that I started to think I could make a living with hockey.
"So, since around the age of 10 or 11, I saw that I was pretty good at playing hockey and that was when I was ready to be a professional.
"Then, after my season in the university leagues with the Concordia Stingers, I felt I was ready to do everything and to be a full-time pro.
"I do not know when I will stop… but I am certainly ready for another season."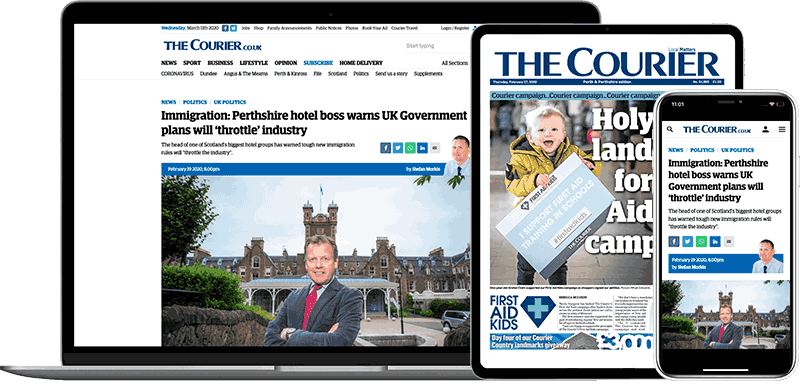 Help support quality local journalism … become a digital subscriber to The Courier
For as little as £5.99 a month you can access all of our content, including Premium articles.
Subscribe