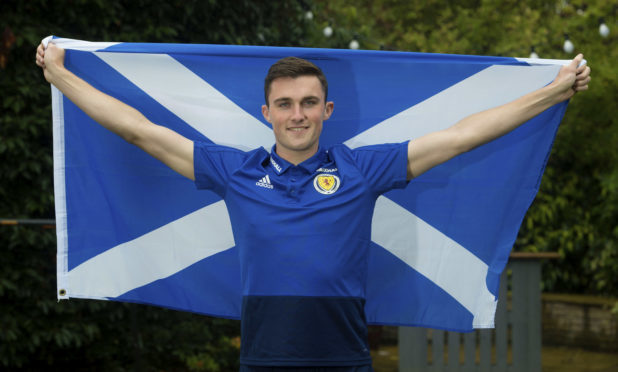 From the Dundee United teenager deemed too soft to be a centre-back to the 21-year-old Premiership regular with Hearts whose international call-up came as a surprise to no-one, John Souttar's route to the Scotland squad hasn't been cushioned with rose petals.
Serious injury and harsh football lessons have been mixed in with the praise and pats on the back, and the young defender wouldn't have had it any other way.
Souttar, who had to pull out of the Scots' summer tour to South America, before being upgraded from the under-21s for the upcoming Belgium and Albania double-header, said: "I had a hip injury (in the summer) and when I did a fitness test, I knew it wasn't right.
"I could have pushed it but it would have been stupid to go. Looking back it was probably the right decision not to go.
"I've taken a long road. I haven't played 15 games, I've played 150 and I've had injuries to deal with too and now that I'm in it's made it sweeter. I've done the hard yards.
"I've gone through a lot to get here. I'm more ready than I was before.
"A year ago – before I did my Achilles – there was talk of me getting in but now I'm a completely different player. I'm way more ready now than what I was back then.
"Having gone through a lot it makes me feel that I deserve a call-up. I've been through a lot that makes me the player I am and makes me appreciate what I've got.
"With the ruptured Achilles I wondered if I'd come back or if I'd lose my pace. But it's been a year and a bit now and it's been brilliant."
Souttar has no issue with the fact that his physical limitations were highlighted and discussed in his United days.
"I agree with people saying I was too soft younger in my career," he said.
"I was 16,17,18 and going in against experienced strikers. You'd bounce off them and it would make you not want to go in again. You know what it's like – if you're not good at something you back off.
"But it's something I learned. Now I'm physically developed at 21 and it's something that I enjoy now. Before it was down to a lack of physical and emotional maturity.
"You don't get many centre-halves at 17 at the top level anywhere. It was a tough time but it was brilliant for my development."
Two players in particular fast-tracked Souttar's central defensive education.
"Steven MacLean was a very good player with St Johnstone," he recalled. "He gave me a few lessons.
"I don't think people give credit how good he is – he's a top player. I've not given him the credit but now I play with him, I see it.
"I also remember the year Michael Higdon scored all his goals with Motherwell. I was only 16 and I went in to challenge him at a high ball, bounced off him and ended up on the ground. He took it and put it in the top corner at Tannadice and that was the moment I thought, 'wow, I need to hit the gym'. Looking back now it's great to go through that experience."
Prior to Souttar's Scotland selection there was mischievous talk from Hearts boss Craig Levein about his Australian eligibility, with the clear message being McLeish should move quickly.
The man himself played it down, though.
"It's a dream come true to be part of the squad and something I've always wanted to do," he said.
"My parents will be at the game on Friday – in fact I think there will be a busload coming down from Brechin! It will be a proud day for my family.
"My mum's Australian but it's not something I've really considered. It's always been Scotland for me. I suppose it would have been something to think about (later in my career) but it wouldn't have felt right.
"I've grown up watching Scotland and I've always wanted to play for Scotland. I
"I think it was picked up from my having banter with the Australian boys but I didn't know he (Levein) was going to come out with it."