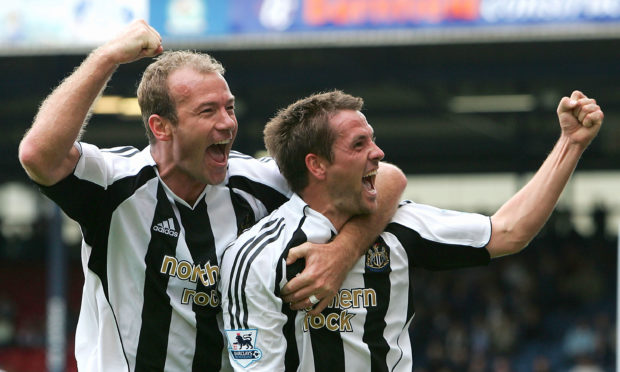 Perhaps not in Newcastle, but the broad consensus seems to be that Michael Owen's recently-released autobiography has altered perceptions for the better of a man who is now being looked upon as misunderstood during his playing career.
And, definitely not in Newcastle, Reboot has been a sales success.
It has been a long time since a footballer's life-story has been as high profile as this one.
Given the subject matter and Owen's willingness to rise above the bland, maybe that shouldn't come as a surprise.
But the fact that it was ghost-written by a man who has become as renowned in his field as Owen was in his goalscoring pomp also helps.
Mark Eglinton is putting together an impressive body of work. And from his St Andrews home he can justifiably reflect on another job well done.
He has been acclaimed for the definitive memoir of James Hetfield, the leader of Metallica and Michael Lynagh, the World Rugby Hall of Famer, among other books. Reboot sits comfortably in that company.
Eglinton couldn't have asked for a better launch week.
"It's been a collision of good things," he said. "Alan Shearer getting involved on Twitter, the serialisation, the international break. They've all helped."
An enduring fall-out between Owen and Shearer, the best-known strikers of their generation, and Owen's post- Real Madrid career moves have attracted most headlines.
"You know what the important parts of a person's life are before you start," said Eglinton.
"We didn't give them more weight to them in the conversations but in Michael's first book the Newcastle episode hadn't been covered. It stopped at Real Madrid. So this was essentially fresh material.
"It's fairly obvious what the catchy stuff is. When it comes to serialisation you pluck out bits that you think people will be interested in.
"I'd be lying if I said that I didn't enjoy something I had worked on getting attention.
"You want it to do well and for it to sell.
"Did I enjoy the Twitter spat with Alan Shearer? Not particularly. I'm a huge Alan Shearer fan.
"I don't know anything about him personally. I don't have a horse in that race. Of course I know, though, that a situation like that creates a bigger profile."
With 12 books to his name, Eglinton has a good appreciation of what makes a productive collaboration.
"It's not about liking someone," he said. "It's more about respect. It's not for me to judge anyone's opinions. It's for me to represent their views on paper.
"It's easier if it's a fun process. In Michael's case I liked him and respected his views.
"You experience their life for a year and leave. Sometimes that's a good thing. Sometimes you wish you could have had a bit longer.
"You never know what the relationship will be like until you're in it.
"I suppose I had the same perception of Michael Owen as a lot of people. From day one, though, I could see he was a funny guy and that he has more warmth to him than had come across.
"He understood that for this book to be as honest as it needed to be he needed to let me in pretty quickly, which he did.
"We soon settled into a rhythm and knew that us getting along as people was as important as the writing."
Eglinton has kept up an impressive pace following book number one in 2010.
He said: "Two a year is normal. I have done three a year. I'd rather they didn't start at the same time. Over-lapping the end of one and the start of another is fine but any longer than that and you start mixing stories up!
"I agreed to the first one (Hetfield) without figuring out how to do it and after it was well-received things grew from there.
"I inherited a bit of money when my father passed away – not life-changing but enough to give me a bit of time to think about what I wanted to do.
"I worked in racing at Newmarket as a side job but I bought myself a bit of time and I was willing to not do anything for a while to get into writing."
When Eglinton details the nuts and bolts of writing a book, you can understand why his career change wasn't one that could be taken on half-hearted.
He said: "People ask me all the time – how do you do it?
"In this case, I drove down to Chester. We would meet during the day and just literally sit and talk.
"I'd text him the night before and say 'let's start with this – players you've played with, England managers, Liverpool….'.
"I'd record it, transcribe it and put it all in place chronologically.
"There's a lot of work involved and the more you can stay on track, the easier it is. He was very good at talking in a straight line, which makes the job much, much easier.
"We had about 10 meetings and relied on Whatsapp voice memos. There is a lot of back and forth. The more you collaborate, the better the book is."
Eglinton will be staying in the sporting world for his next project, which is actually now his current project.
"I do have one I'm just starting," he said. "I can't reveal who it is yet. It's a sport story – not in any way like Michael Owen's – which will resonate similarly I hope. I'm not having much of a break."
He did confirm it isn't Alan Shearer.
"The funny thing is that I did ask him a few years ago if he'd be interested in doing something," said Eglinton. "It wasn't a straight autobiography. It was about head trauma in football which has been a big thing.
"I remember asking him but he wasn't ready at that time.
"I think he would understand that my role (in Owen's book) has been to tell a story.
"I don't know but I think it's highly unlikely that he'd call me up and say 'you've done Michael's, would you think about doing mine?' I'm not sure what my answer would be. I'd have to judge it at the time."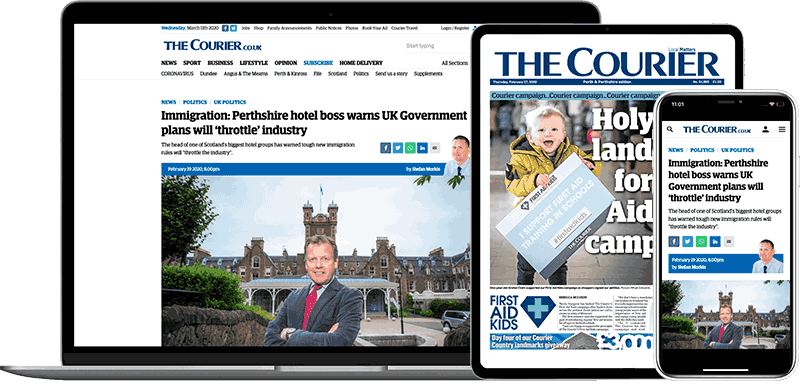 Help support quality local journalism … become a digital subscriber to The Courier
For as little as £5.99 a month you can access all of our content, including Premium articles.
Subscribe