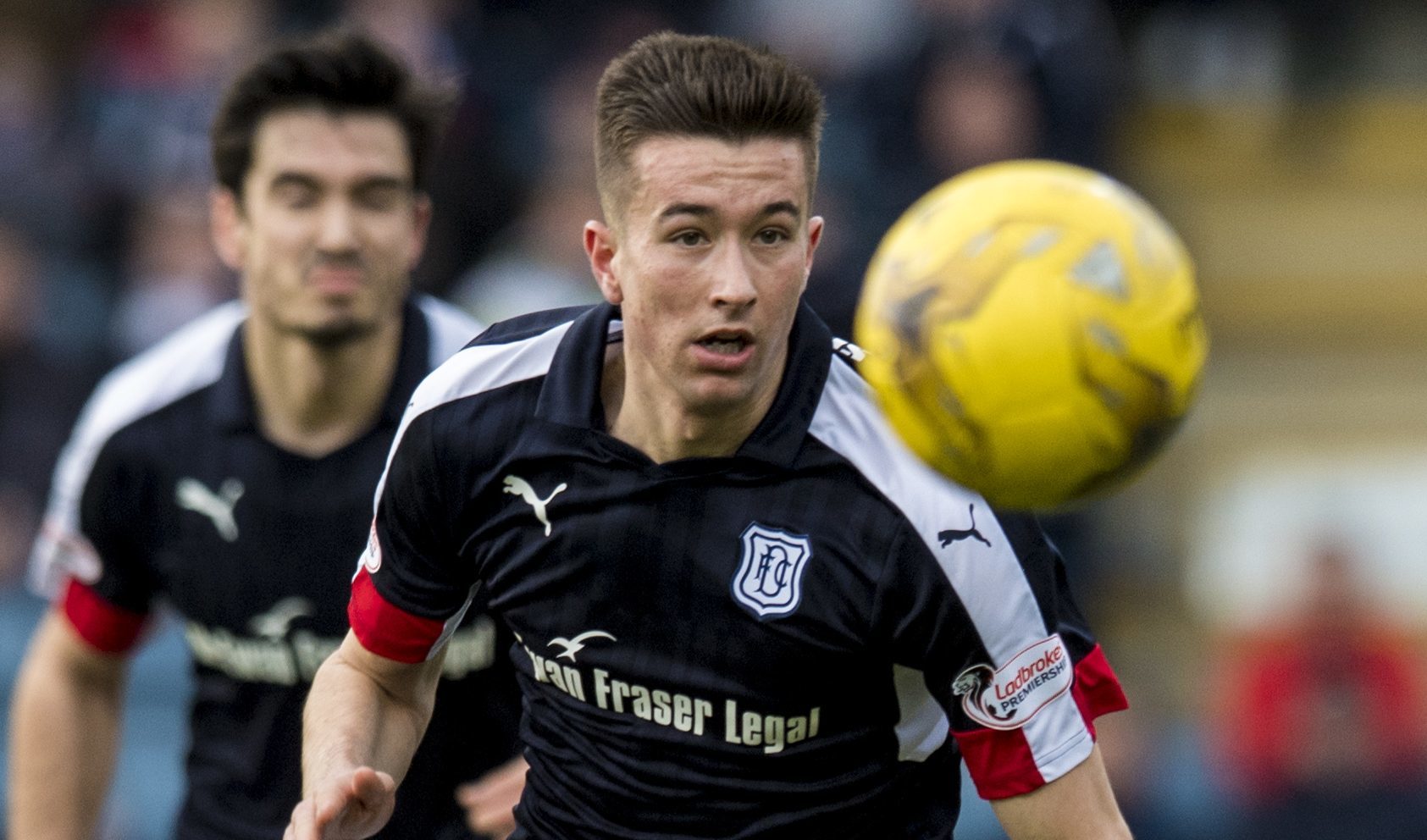 Dundee boss Neil McCann has admitted he felt it was important to reward "one of our own" when he decided to make Cammy Kerr the club vice-captain at the tender age of 21.
The full-back, who came through the youth ranks at Dens and has been a lifelong supporter of the Dark Blues, is now one of the first names on the team sheet.
So when McCann decided to make Darren O'Dea the new official club skipper to allow James McPake to fully concentrate on recovering from a devastating knee injury, the manager didn't have to think twice about who he wanted to be the vice-captain.
And McCann admits that what Kerr – who was also rewarded with a contract extension – has achieved and the professional manner in which he goes about his business should act as inspiration to every youngster trying to make their way in the game at Dens.
McCann said: "It was a very easy decision to make Darren captain. I spoke to James and I just feel he has had such a tough time with his injury that he needed the responsibility taken from him to concentrate on getting fit and back to being a footballer again.
"So I spoke to him about it and Darren was an easy choice.
"He has been superb for me and led by example. He played with an injury in the last game against Hamilton.
"I also thought it was important that Cammy Kerr was rewarded with a new contract.
"It was one of the first things I did last season, to put those wheels in motion.
"I am delighted that John (managing director Nelms) decided to get him sorted."
McCann added: "The vice-captaincy was just a formality. He has not been given it out of sentimentality, he has been given it because of his performances, attitude, consistency, professionalism – everything about him, the way he leads his life off the pitch.
"He is someone the young kids can look to.
"It is important that we have one of our own wearing an armband because it is an inspiration.
"Cammy has come through from not really featuring to becoming one of our best players.
"He scooped all the player of the year awards and is now vice-captain. If any kid coming through our youth system now needs to look at somebody, he is your man.
"So it was an easy decision."