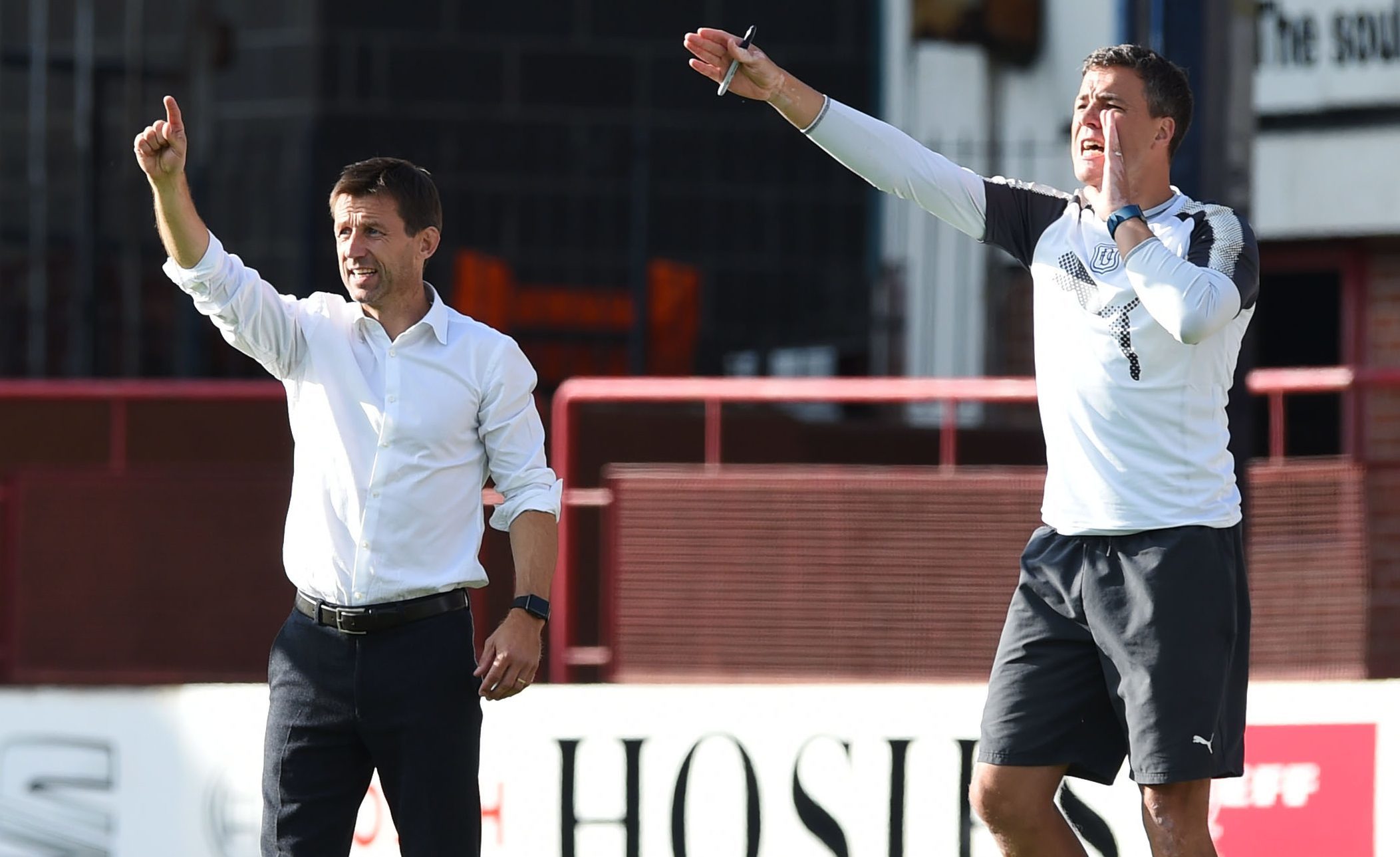 Dundee boss Neil McCann has revealed exactly why he asked Graham Gartland to be his assistant at Dens.
When McCann took over as Dark Blues boss, the managerial rookie was widely expected to appoint an experienced veteran as his right-hand man.
Instead, in a surprise move, he turned to someone he knew from a spell when he was extended training facilities at McDiarmid Park, former St Johnstone defender Gartland.
After leaving Scotland, the Irishman had returned home and worked as a youth coach and community officer for Shamrock Rovers.
When McCann asked him to come to Dens, the 34-year-old jumped at the chance and the duo have certainly made a big impression – especially on the touchlines during games.
The pair do not shy away from confrontation with officials and opposition dug-outs but the manager insists that simply shows the passion he and Gartland have for the club.
McCann said: "I am a bit of a control freak and I like to manage but I also like to coach.
"There are a lot of managers who don't like to coach and there are coaches who don't like the management side of things.
"But I think you have to be open to everything.
"I could have chosen from many great guys to come in with loads of experience but I chose Graham because I felt he was fresh.
"But I think the biggest thing you have to do is to pick someone you absolutely trust – Graham was that man.
"He is a very good coach, he is enthusiastic and has great ideas.
"I knew he would be really hungry to go and succeed.
"He did great work over at Shamrock Rovers including with their youth set-up.
"I knew the way I wanted to go with this team that would mean the introduction of youth players and he has his finger on the pulse there."
McCann added: "So I just felt that overall, Graham was a right good fit for me.
"We were pals from St Johnstone but I knew he had qualities I like.
"We have been in a few scrapes (on the touchline) but you want that.
"I want the players to look across and see us fighting their corner. I don't want them to look and think, 'They are passive'.
"I wouldn't say one of us is the good cop or the bad cop.
"Yes, I do have my moments and there is a time and a place to be angry but there is also a time and a place to understand, be encouraging and show the players good things."