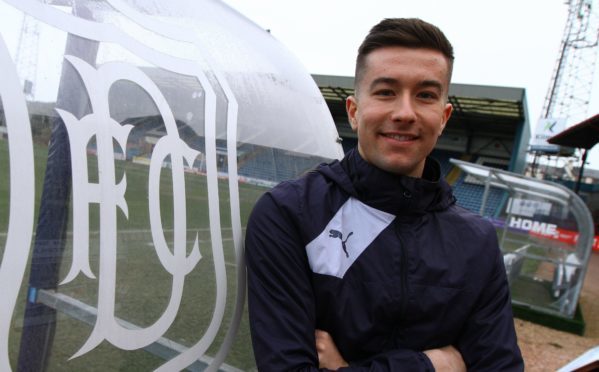 Defender Cammy Kerr believes familiarity will breed confidence as the Dundee squad continues to bond in Portugal .
The Dark Blues are having some fun in the sun as well as a lot of hard work in during their week-long stay in the Algarve.
There was a run-out against Sunderland yesterday.
Kerr, though, feels that the down time spent together away from the pitch is almost as important as the hours taken up by training and playing.
The 22-year-old right-back said: "It is a good time to go away and get used to being around your new teammates.
"You are training with them twice a day and eating three meals with them.
"You are spending time at night with them and seeing them when you get up in the morning.
"It is great.
"It builds confidence within yourself and gets you mentally prepared, which is ideal.
"The down time is absolutely crucial.
"Everyone talks about years ago in Scottish football when you had so many laughs on trips. I have heard all the stories.
"It is maybe not the same as the old days but you still have a joke with the boys and it is good for team bonding.
"It can bring out the best in people.
"That will help the new boys feel comfortable and I have to say they have all gelled well.
"Just getting away in the heat, and feeling sharp and fit is so important.
"It is never easy coming into a different squad but we have good bunch at Dundee."
Kerr is delighted that he can still count the likes of Glen Kamara and Steven Caulker among his clubmates.
Asked if he was surprised that no club had come in for that star duo, Kerr replied: "Listen, they are good players.
"They were massive for us last season.
"However, we have a lot of quality players in the squad and that's no disrespect to them.
"For example, we have more than our fair share of young talented lads so it's an exciting squad the gaffer is putting together."