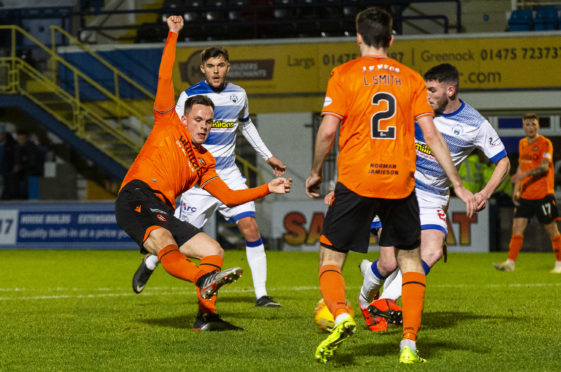 Dundee United defender Liam Smith insists they are lucky to have Lawrence Shankland and believes the hitman is in no rush to leave Tannadice.
Smith and Shankland were team-mates at Ayr prior to winning the Championship title with United last term.
Shankland notched 28 goals in 33 games for the Tangerines over the course of the campaign and right-back Smith was not surprised he hit the ground running.
"I am not surprised at all because I had seen it the whole season before at Ayr," the 24-year-old said.
"Even before that he had a great record and was a regular goalscorer.
"It is vital that you have somebody who can put the ball in the net.
"We know if we set up chances then nine times out of 10 he would put the ball in the net.
"Every successful team has a goalscorer and we are lucky to have him."
Former Hearts man Smith thinks Shanks' achievements last season vindicated his decision to sign on at Tannadice.
"People were surprised when he signed for Dundee United," he continued.
"He was linked with a lot of big clubs down south but I don't think anybody can really doubt his decision now.
"If he had gone to England then he might not have got the recognition he has this season at Tannadice with Scotland caps, his goals and now a Championship trophy."
Speculation over the Scotland striker's future has been rife but Smith is confident he is going nowhere.
And Smith should know best, having had a hand in negotiating his switch to the Tangerines in the first place.
"Yes, the manager was on the phone to me and then I was calling Lawrence," he explained.
"I am still waiting for my commission from the move!"
Of the speculation Shankland could move on, he added: "It might be a concern for the manager but from a personal point of view you want to see your team-mates do well.
"If he gets a big-money move away then it would be detrimental to the team but it would be great for Lawrence. We will need to see what happens.
"I'm pretty sure the club will do all they can to keep him at the club but his goalscoring record will attract interest from a lot of clubs."
Former Dundee United defender Mark Wilson has urged Celtic to make a move for Tannadice hero Lawrence Shankland
Despite all the attention, Smith believes his pal Shanks will be just as tempted to stay put at a club on the up in United.
"It is an attractive place from top to bottom," he said.
"Since the owner has come in he has steadied the ship and we are definitely club that is going in the right direction.
"It is a good place to play and even more so now we are back in the Premiership.
"The attraction of England is always there but I don't see Lawrence being in a hurry to leave."
Smith is backing the 25-year-old striker to grab plenty of goals in the Premiership when the action returns.
"If you are a goalscorer and you get the service then you will score goals," he commented.
"If we provide the service for Lawrence in the Premiership then he will score.
"You don't get as many chances in the Premiership but if we get the ball to him then he will keep his scoring record up.
"He has scored goals internationally and against Premiership teams in the cup.
"People will say he hasn't done it in the Premiership but his record speaks for itself.
"He hasn't done it week in week out but he has proved himself against Premiership teams in a one off and will do it again over the course of the season. I have no doubts.
"When games were tight then we knew Lawrence would do the business at the other end.
"It gives you confidence that if you are doing your job and we get a chance then we will win the game and that will be the same, even taking the step up."
Where are Dundee United's Scottish Cup winners 10 years later?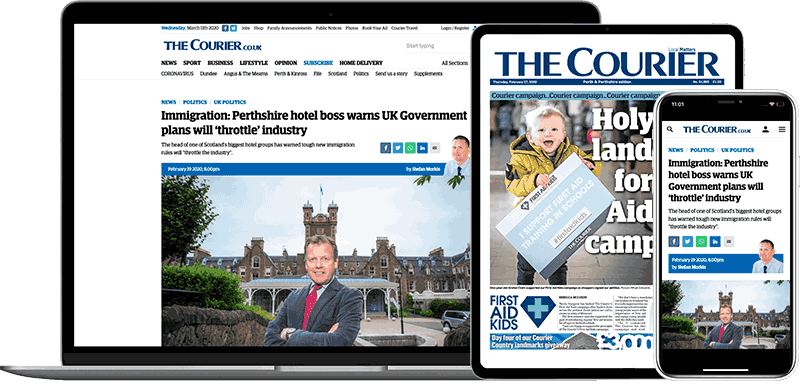 Help support quality local journalism … become a digital subscriber to The Courier
For as little as £5.99 a month you can access all of our content, including Premium articles.
Subscribe