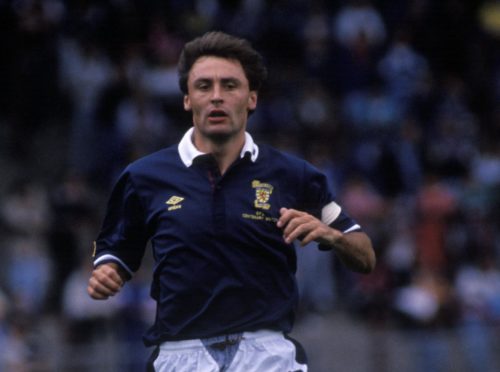 Scotland defender Maurice Malpas needed cheering up after being battered by some verbal volleys.
The Dundee United legend had just suffered a torrent of abuse from members of the Tartan Army, who had gone to the trouble of attending Scotland's training session at their World Cup base in Genoa. Hundreds of punters were seething on the sidelines as the sun beat down on Malpas and his teammates.
To be fair to the furious fans, they had just watched their side lose to Costa Rica, a name that still sends shivers up and down the spine of any Scottish football supporter.
What kept Malpas going as the insults rained down was the thought of a scheduled phone call from home, with wife Maria ready to offer some comforting words in the wake of the shock 1-0 loss in the opening Group C match at the 1990 World Cup in Italy.
However, when the phone did ring it was someone else altogether and the "advice" wasn't exactly what Malpas wanted to hear.
Now, as Italia 90 celebrates its 30th anniversary, the 55-times capped Tannadice hero can see the funny side.
However, he wasn't laughing then as the unmistakable voice of his club manager filled his ear.
Malpas explained: "The fans weren't happy with the Costa Rica result and the players accepted that – we were expecting stick.
"What happened, though, was that some of the lads went for a few beers and it got out in the Press.
"There wasn't a curfew and it wasn't against the rules. The gaffer Andy Roxburgh had said it was OK to go out but maybe one or two of the lads had one drink too many.
"Looking back, I think the criticism we got in the media was over the top and the fans over in Italy certainly knew all about it.
"I remember a particular training session that wasn't nice. The supporters could attend the training and we got pelters.
"It actually shook me a bit and was a real eye-opener because I had never experienced anything like it," added the SFA Hall of Fame inductee.
"I couldn't wait to get back to the team hotel because I knew my wife was due to be phoning me. I thought that hearing her voice would raise my spirits.
"Right enough, soon after I got back a call came through.
"The thing was, it wasn't my wife. It was Jim McLean on the other end of the line.
"Wee Jim asked me: 'What were you playing at?' Or words to that effect.
"He had analysed the goal and was wondering why I'd shown my player inside.
"His point was that I never did that at United but when I told him it was an instruction from the manager he accepted that."
The Costa Rican in question was Hector Marchena, who then sprinted towards Scotland's box four minutes into the second half and – two passes later – the ball was teed up for scorer Juan Cayasso to silence almost all of the 30,867 spectators inside the Stadio Luigi Ferraris in Genoa.
Malpas, who started and finished all three of the Scots' group matches, had only followed orders.
Indeed, he wasn't deemed to have been at fault and would turn out to be one of the Scots' top performers at the tournament.
Malpas added: "A major thing for me was that the manager (Roxburgh) wanted all our play to go through the middle of the park.
"At United, I was used to going up and down the line but we were told by Roxy to push everything inside, where we had big Roy Aitken and Stuart McCall.
"At their goal, I showed my player inside as instructed but on this occasion Roy wasn't there and we paid the price when they scored.
"The thing was, we never really knew what we were coming up against.
"There was no YouTube in those days and hardly any opportunity for the coaches to watch their players in games.
"I know the nation expected us to beat them. The players expected us to beat them.
"It was the first time Costa Rica had qualified for the World Cup and they were an unknown quantity, whereas we were regular qualifiers back then.
"We were big favourites and pressure came with that.
"What we quickly discovered was that they were very good technically and also could put in a nasty tackle or two.
"We had a settled defence at the time but all that changed when Goughy (ex-United teammate Richard Gough, who by then was at Rangers) suffered a knee injury and didn't come out for the second half.
"It was unsettling and we definitely missed him, particularly his goal threat in the air at setpieces."
The Scotland team was: Jim Leighton, Gough (Stewart McKimmie 46), Alex McLeish, Aitken (capt), Dave McPherson, Malpas, Paul McStay, Jim Bett (Ally McCoist 74), McCall, Maurice Johnston, Alan McInally.
The nation was thus left stunned – again – by a World Cup tale of woe but the nice thing was that the players would go on to restore some pride.
Five long nights later came that chance to get the fans on side, when Scotland met Sweden back in Genoa.
All these years later, it still stands as the last time the nation won at a World Cup.
For Malpas, there was an opportunity to exact some revenge on four members of the opposition, with Roland Nilsson, Glenn Hysen, Peter Larsson and Stefan Pettersson having all played for Gothenburg against United in the Uefa Cup final three years earlier.
The Scots duly raised their game and a richly-deserved 2-1 win was theirs.
The opening goal came via McCall on 11 minutes, with Maurice Johnston's penalty making sure nine minutes from time. The Swedes got a consolation back through sub Glenn Stromberg with just four minutes left on the clock.
Scotland lined up: Leighton, McLeish, Malpas, Craig Levein, McPherson, Gordon Durie (McStay 75), Murdo MacLeod, Aitken (c), McCall, Robert Fleck (McCoist 84), Johnston.
Malpas recalled: "After the stick we got for the Costa Rica defeat, we were determined to get it right next time.
"You did not need to be Einstein to realise that we need to beat Sweden to have any chance to keeping our hopes alive going into the Brazil match.
"It was, without a doubt, the best we played and we were comfortable in the game.
"It was a nice relief to have gotten the fans back on side.
"Sweden scored late on but that made the scoreline flatter them a bit.
"We were all happy and positive after the final whistle and were really looking forward to carrying the momentum into the Brazil match."
On June 20, Malpas saw a boyhood dream come true as he lined up against the Brazilians at a World Cup finals.
The venue was the Stadio delle Alpi in Turin, with 62,502 people crammed into the then home of Juventus and Torino.
The Scots needed to win and hope that Sweden either beat or drew with the Costa Ricans. Of course, the rules of football dictate that things never work out for Scotland when it comes to qualification.
Costa Rica triumphed 2-1 in Genoa to qualify second behind Brazil with four points, while Roxburgh's men fought hard but succumbed to Muller's only goal of the game to lose 1-0.
Scotland lined up: Leighton, Aitken, McKimmie, McLeish, McPherson, Malpas, McStay, MacLeod (Gary Gillespie 39), McCall, Johnston, McCoist (Fleck 79).
Malpas added: "The thing that stands out for me was that it was a really tight game and I guess that is a compliment to Scotland.
"We had though beforehand that we could get something from it and that confidence stayed with us for almost the whole match.
"Unfortunately, they got a scrappy goal and that was a shame because I think we had a side that should have gone further in the competition.
"We were pretty much the same squad game by game and I think, compared to my previous finals in Mexico, we were a group of good journeymen international players.
"I don't mean that in a bad way – it's just that we didn't have a world-class star like Kenny Dalglish or Graeme Souness this time.
"We did have excellent players but nobody was Billy Bigtime. It was a combined effort.
"We also got on really well together and that wasn't an accident.
"We were tight-knit and all the better because of that.
"When Roxy took over Scotland he made a point of splitting up the cliques. No longer was there the Anglos, West Coast and East Coast, with our group from the east often the biggest in terms of numbers.
"Everyone mixed more in Italy and that was a real achievement for the management team at the time."
"Looking back, it was a wonderful experience to play at that level for your country."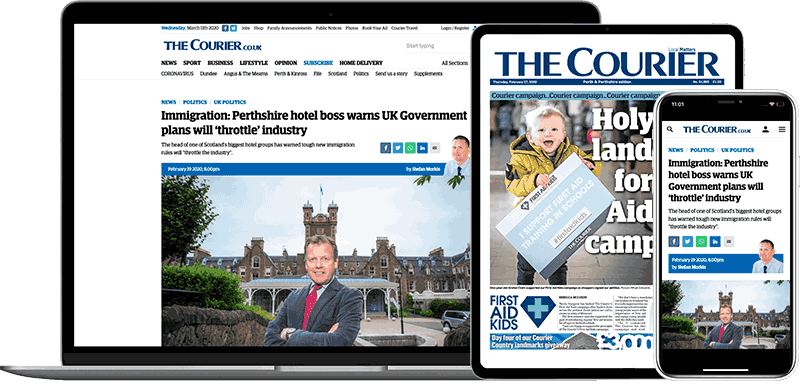 Help support quality local journalism … become a digital subscriber to The Courier
For as little as £5.99 a month you can access all of our content, including Premium articles.
Subscribe