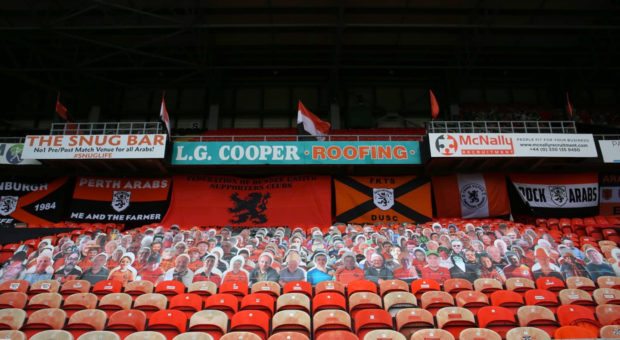 Tannadice dressed itself up nicely for the big occasion but this was a grand reopening minus the VIPs.
This coronavirus-impacted example of football without fans certainly wasn't nothing but neither was it how we want to experience our beloved national sport.
There was a terrific effort to smother the empty seats with banners and flags, while some Dundee United supporters were "almost" there in person as their cut-out photographs filled the central part of the lower tier of the Eddie Thompson Stand.
The pre-match music, which is better at Tannadice than at most grounds, belted out as usual and the members of the media, both broadcast and newspapers, sat socially distanced out in the open in the Jerry Kerr Stand.
We were all there two hours before the start, enough time to tell our fellow reporters all the exciting things we had been up to during lockdown. That left one hour and 55 minutes to spare.
You also had to keep your face covering on at all times or someone would be over quickly to remind you. I almost felt guilty eating the bag of crisps I had brought from home – almost. That face covering was back on before you could say "healthier snack next time."
It should have been an extra-special time for United when the flag unfurling ceremony took place just before the match started.
The absence of fans, though, gave a strange look to Mark Reynolds' jog over to the podium in front of the George Fox Stand to do his duty as captain of the Championship's champions.
What should have been thousands and thousands of roars and chants were replaced by some polite applause.
You also had to feel for the goalscorers, both of whom found the net in front of the Shed.
Nicky Clark's early penalty for United would normally have raised the Tannadice roof but instead, job done, he took pats on the back from his teammates and ran back to his own half.
Liam Craig's stunning volley that brought St Johnstone level in the second half would have had the away support jumping for joy en-masse but instead they were all stuck in the house.
Perhaps the day was summed up best by a smiling Saints boss Callum Davidson who, faced with a socially-distanced wall of journalists after full-time, suggested maybe we should have sung a few songs to make up for the absence of supporters. He obviously hasn't heard any of us on the karaoke.
It is what it is, as Sherlock Holmes once maybe said. We all would rather have this than locked gates but football misses the fans and the quicker they get back the better.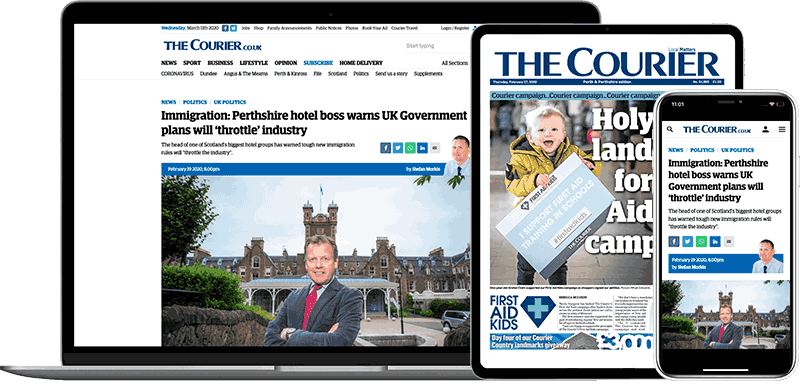 Help support quality local journalism … become a digital subscriber to The Courier
For as little as £5.99 a month you can access all of our content, including Premium articles.
Subscribe