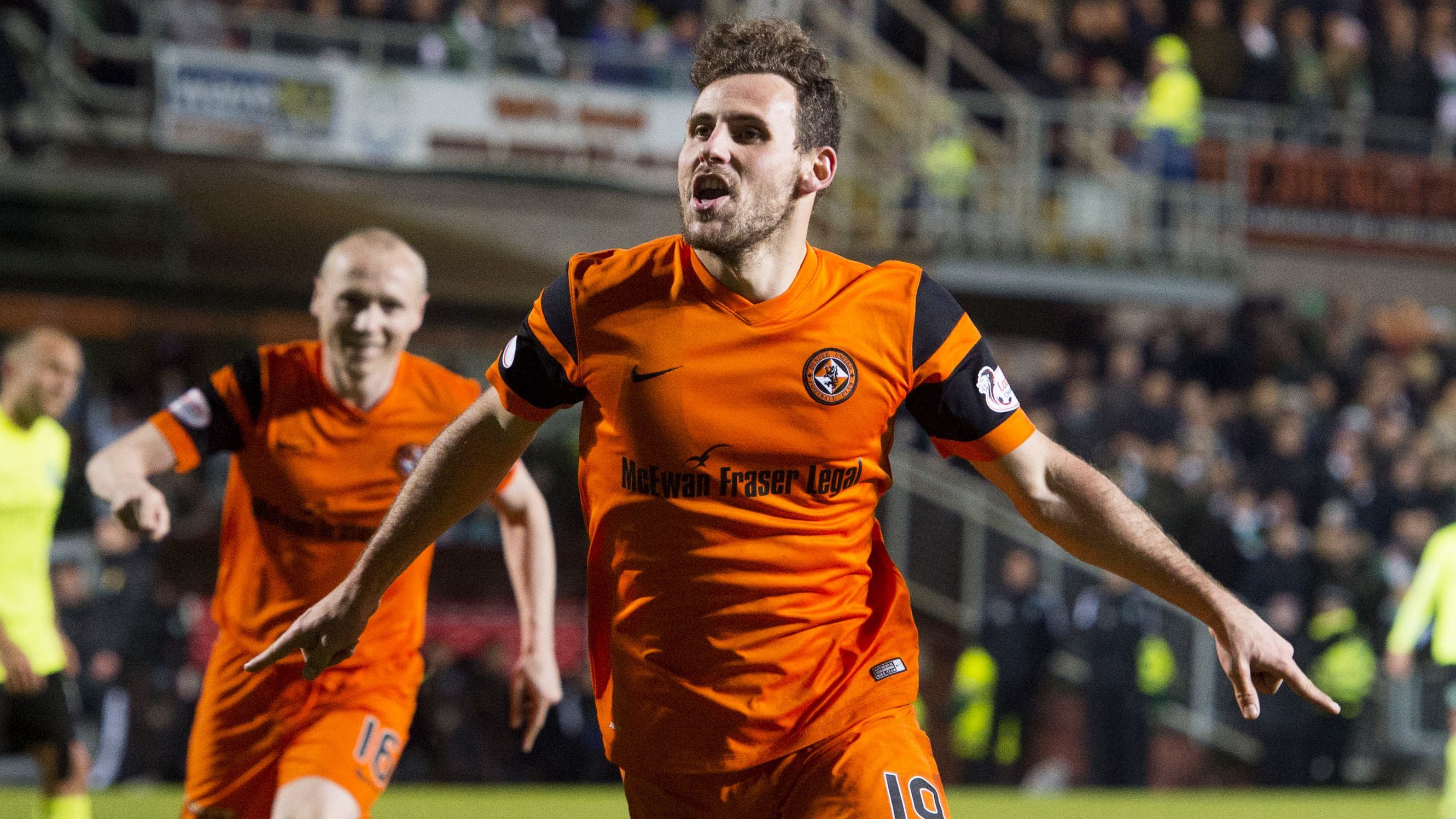 Tony Andreu doesn't envy the next penalty taker who is faced with Cammy Bell between the posts.
Because the Dundee United forward, who scored from the spot to clinch a win for the Tangerines against Hibs on Friday night, doesn't even want to take him on in training!
Before Andreu's winner, Bell had denied Martin Boyle at the other end – his fourth penalty save in succession.
"I've taken them against Luis (Zwick) in training, I think," the on-loan Norwich City man said. "I won't be trying them against Cammy!
"He defies all the odds. Who has seen four penalty saves in a row?
"I wasn't looking at the last one. I was just hoping for the best. Again he came up with his magic.
"I think the next player who steps up to take a penalty against him will be shaking. When you know the keeper has saved the last three or four it will definitely be in your mind.
"I think he has good instincts. That's what it comes down to.
"He knows where he wants to go and maybe he knows where the penalty-takers want to go.
"Four penalty saves in a row speaks for itself."
If Andreu felt the nerves as Boyle stepped up to try and beat Bell, he was ice-cool when it came to his own big moment.
"I knew where I wanted to put the ball," he said. "I don't really feel any pressure on penalties.
"It was a crucial time in the game to score, though.
"It was great to keep it to 1-0 after that and it was an important win.
"That was my first penalty this season. I think it's the first for the club. They are all at the other end!"
Andreu believes the win, which has taken United level on points with Hibs, could prove to be a very significant one.
He said: "Whatever was said before the game, we knew it was a big one.
"It was very important for us to win a crucial three points.
"We played well in the first half and counter-attacked in the second half.
"It's important for the rest of the season. But we have to make sure we win next Saturday now."
United are the form team in the division and have gone 11 games unbeaten, but Andreu believes they haven't yet peaked.
"There are players who weren't involved for this game who will come back and the manager will add to the squad," he said.
"We can only get better."