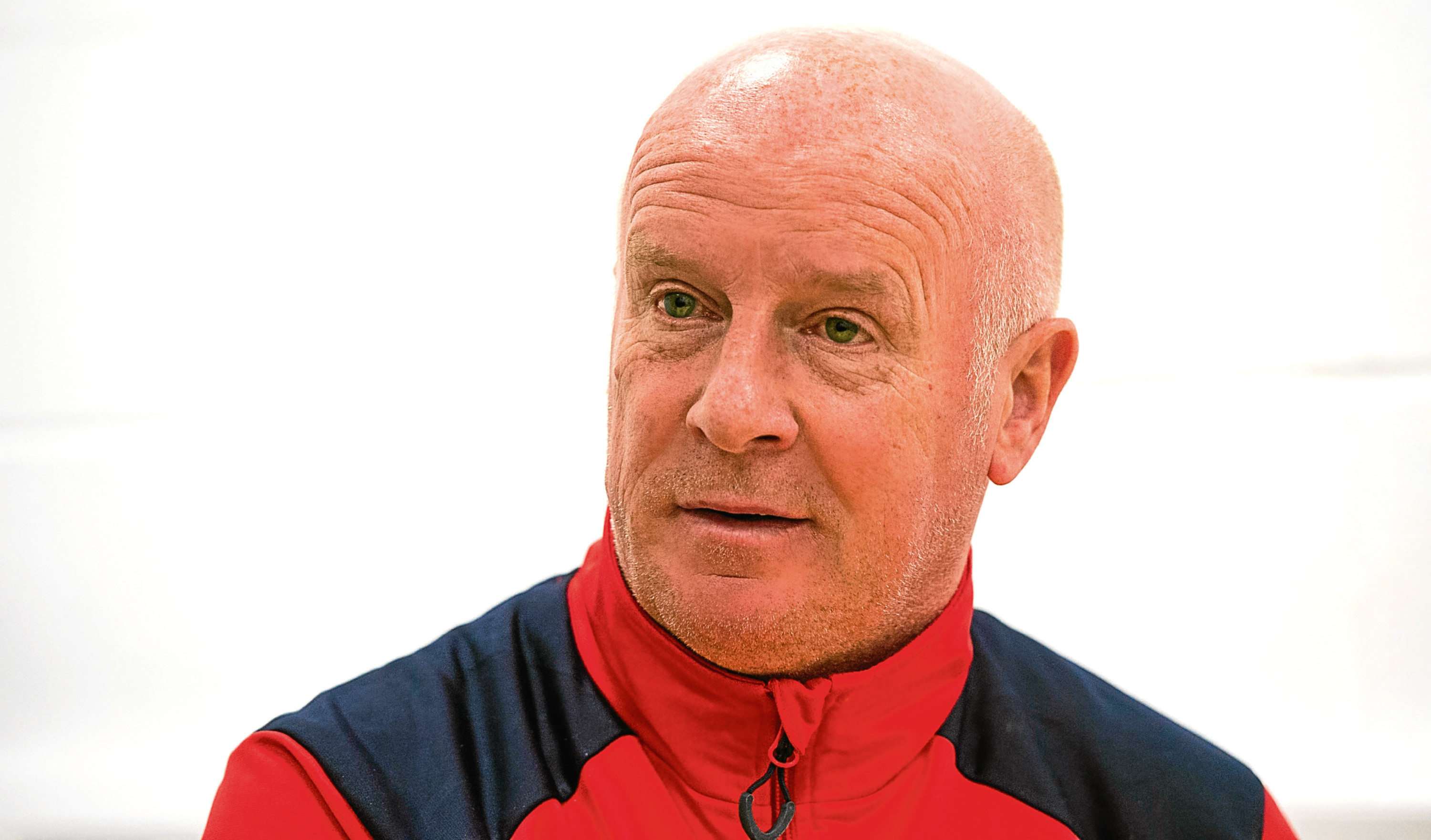 Falkirk manager Peter Houston insists his side punched above their weight to finish second in the Championship and backed his players to prove that hunger can outshine Dundee United's greater financial resources.
The two sides lock horns in the Premiership semi-final first leg at Tannadice on Tuesday after United eliminated Morton from the promotion running.
Houston is also hoping the experience of being involved in last season's play-offs will stand his players in good stead after they beat Hibs at the same stage before falling short of reaching the top fight with a 4-1 aggregate defeat by Kilmarnock.
The Bairns have already beaten United twice this season but Houston reckons the result could come down to which group of players shows more desire.
He said "Yes, they're the bigger club than us, that is without doubt. The support base is bigger than ours, not a lot but it is, which means they've got more season ticket holders and means they've got more money.
"They're able to pay players probably a lot more than what we can pay.
"We've got a fairly strict budget that I've got to work to and I'm convinced that there's is a lot bigger than ours.
"But sometimes it does not come down to budgets, it comes down to the group of players we've got and how important it is to them.
"I know if you've got a good group of professionals, they don't look at the money side. They look at the prestige of getting out of this division and trying to play in the Premiership because that might be the last time for some of them. Our focus is on us and how we can take this club forward.
"I've been here for three years almost and we've built this group of players up and they're terrific. I've got to give them credit.
"We reached a Scottish Cup final and, twice in a row, we've finished second in the league, this is with teams like Hibs, Rangers and Hearts in the league.
"It's been a tough, tough two years and I came with hope of getting this team back in the Premiership, where I think a club like Falkirk belongs."
Houston insists he still regrets his decision to send out an attacking team in last season's second leg at Kilmarnock.
The Rugby Park side bounced back from a 1-0 loss at Falkirk to preserve their Premiership status with a convincing 4-0 victory in Ayrshire.
Houston added: "Coming here, the emotions were really high against Hibs. That takes a lot out of you physically as well as mentally.
"We won 1-0 in the first Kilmarnock game but I felt we were lucky to win 1-0.
"In the second leg, they blew us away in the first eight minutes and they deserved to win.
"We still went with two strikers, a formation and system that served us brilliantly last year but we probably should have bottled it up a wee bit to start the game. I never did that and I regret it.
"Hopefully we've learned from last season's play-offs, can we take it one stage further? That's the question."
Falkirk have had the luxury of a week's break in the build up to the Tannadice encounter.
Houston added: "I'm delighted to be going into the semi-final rather than having to play the quarter-final as well.
"The boys are buzzing and ready and they're keen to get going. They came back Thursday, Friday and you could sense they knew they had important games ahead."