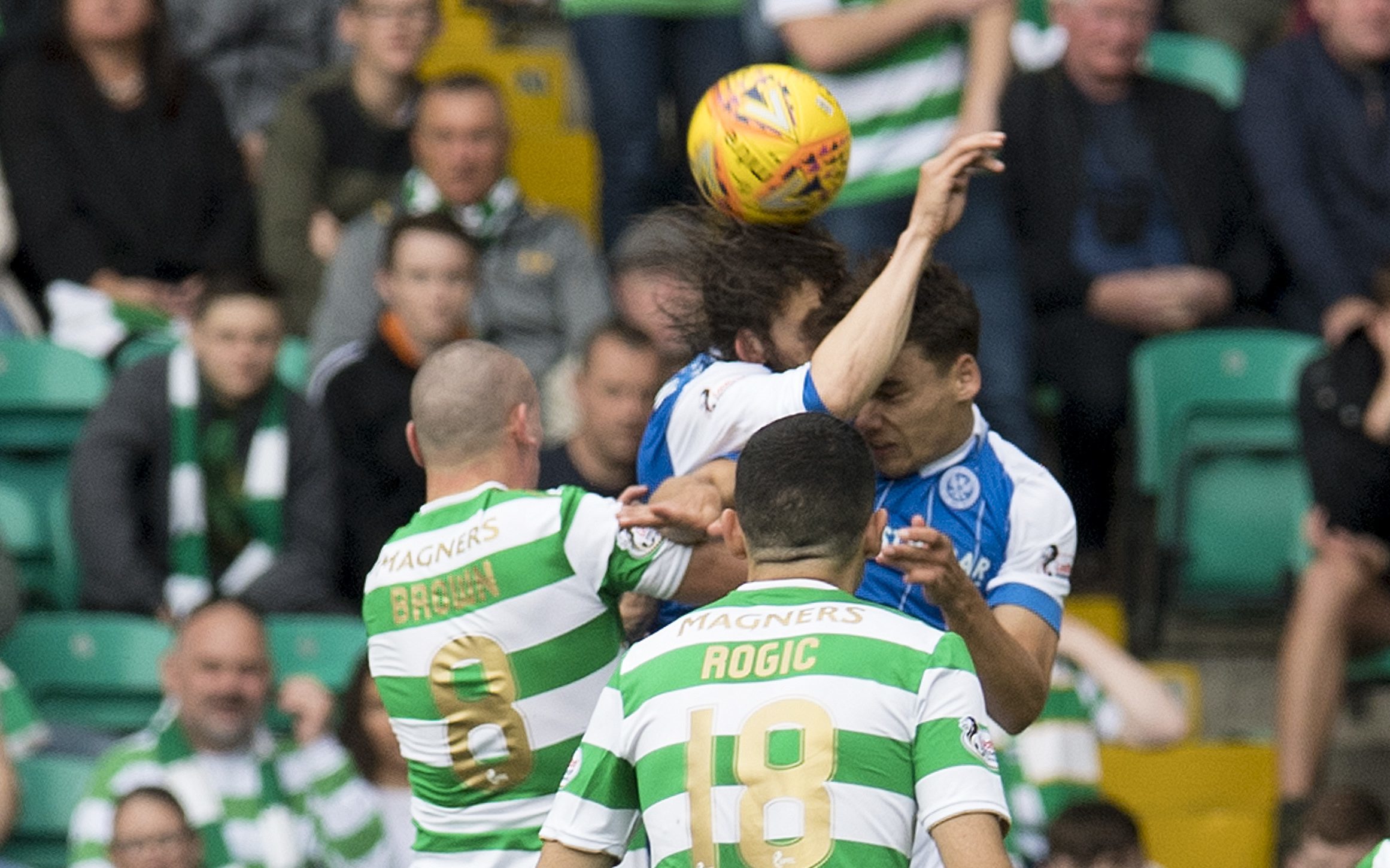 Murray Davidson is recovering well from his sickening head clash with team-mate Aaron Comrie, with hopefully the only lasting damage for the St Johnstone midfielder being a chipped tooth.
Davidson barely made it through a minute of Saturday's draw with Celtic and lost consciousness on the pitch before being taken straight to hospital.
By the end of the match manager Tommy Wright had been given encouraging news about his player's health and a scan has confirmed that he is indeed on the mend.
Davidson would have missed Saints' next match had there not been an international break but will have a chance of playing against Hibs the following weekend.
"Murray got out of hospital after a precautionary CT scan," said Wright.
"He was out for the count. He went up for a challenge with Scott Brown but actually collided with Aaron Comrie and the young lad needed a couple of stitches to the side of his head.
"It's down to how Murray plays. He is such a whole-hearted footballer. It's just as well he's not a boxer.
"Murray would have been ruled out of any game this weekend but the only damage was to a broken tooth which will have to be repaired.
"The medical team will keep an eye on him until he is ready to return to training but we have given the players a few days off this week before we begin preparing for the next match against Hibs."
Wright was full of praise for Comrie, after he made a successful first start for the club.
And the 20-year-old isn't the only young prospect who the Perth boss has high hopes for.
"Aaron had a very good debut," he said. "It was his first start but remember he played for most of a game coming off the bench at Hamilton.
"We talked about it with him earlier in the week and going in at Celtic Park shows how highly we rate him. He took it in his stride and certainly wasn't daunted by the prospect.
"He was released by Celtic so it was nice for him to go back.
"Aaron had a very good pre-season, including a game against Rangers, and he will push Richard Foster all the way this season.
"We have a number of young defenders who are all progressing very well. They are more than capable of stepping in. We know we can rely on them this year."
Wright admitted that he couldn't have asked for any more from his team's start to the new Premiership season.
"It's great to get to 10 points and hopefully we can get the next 10 as quickly," he said.
"I think everyone was saying the best we could get was nine points because we were playing Celtic. We nearly got 12 but I am pleased with the start we have made to the season.
"I have been delighted with the contribution everyone has made.
"We haven't got any more injury worries. There would have been a few stiff bodies on Sunday but that's what you expect playing a side like Celtic who dominate the ball so much.
"You always like to go into the international breaks on the back of a good result."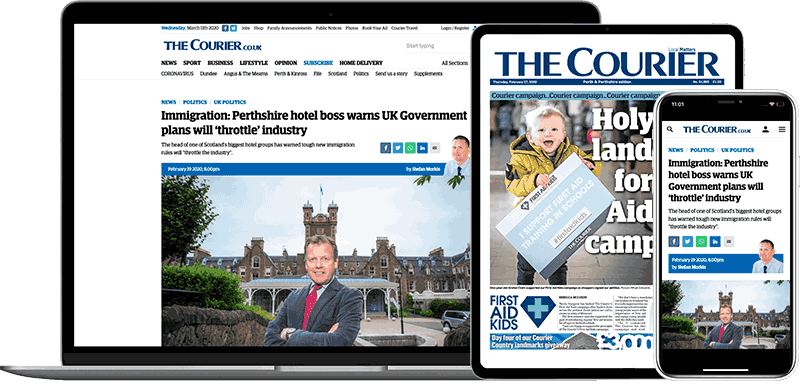 Help support quality local journalism … become a digital subscriber to The Courier
For as little as £5.99 a month you can access all of our content, including Premium articles.
Subscribe