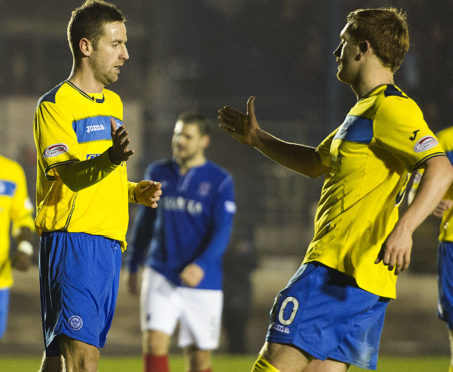 There is no chance of Steven MacLean coasting towards the end of his St Johnstone career, according to team-mate Liam Craig.
The Hearts-bound striker will want to finish on a high. And, as the only available centre forward at the Perth club, he's likely to see plenty of action in the Premiership run-in.
"Macca will want to finish strongly," said Craig. "Like I did when I was leaving for Hibs, he will want to go out on a high.
"He is our only fit striker so we will be relying heavily on him.
"Macca will be ready to go against Dundee, no doubts. One of his first games was at Dens when he scored and dislocated an elbow.
"When the time comes he will go with the best wishes of every player here and the fans as well. He has been nothing short of brilliant for us."
Fran Sandaza and Stevie May both made their mark at McDiarmid Park in Craig's time at the club – but MacLean is number one on his list of Saints strikers.
"Stevie scored more than 20 goals in a season," he said. "And Fran Sandaza also earned a move with his goals.
"But what Macca has done over the years on and off the park marks him down as a special player for St Johnstone.
"Fran wasn't the loudest off the park and Stevie was young when he was here.
"He maybe hasn't got as many goals in a season as them but Macca has been here six years and has been a huge player for us."
Craig added: "We see him day in day out in terms of what he brings to St Johnstone. But obviously others see that too, with Hearts, and I am sure others, wanting to sign him.
"He might be 35 but it speaks volumes for how well he has done here that others have taken note.
"Macca will be a big miss for us when you think of what he has done for the club over the last six years.
"We appreciate the quality that he has got. The fact we have held onto him for six years has been massive for the club.
"The highlight has to be the cup final but he has been incredible for the football club.
"He will be missed. We will have to replace him. It won't be easy but I am sure the manager is already working on that."
Craig believes Craig Levein couldn't have chosen a better mentor for his young strikers at Tynecastle.
"Any youngster at Hearts will learn from Macca," he said. "Even in training you hear Macca talking to players. Just speak to Chris Kane and Stevie May about what he has done for them.
"He has done all his badges and Craig Levein is keen to work with younger coaches like Austin McPhee, Jon Daly and Liam Fox.
"Hearts are about developing players so they can only learn from him. In the dressing room Macca is one of the first to speak up and tell you how it is, even before the manager has to say anything. That is another huge attribute.
"Who is to say he won't be back here in some other capacity further down the line?"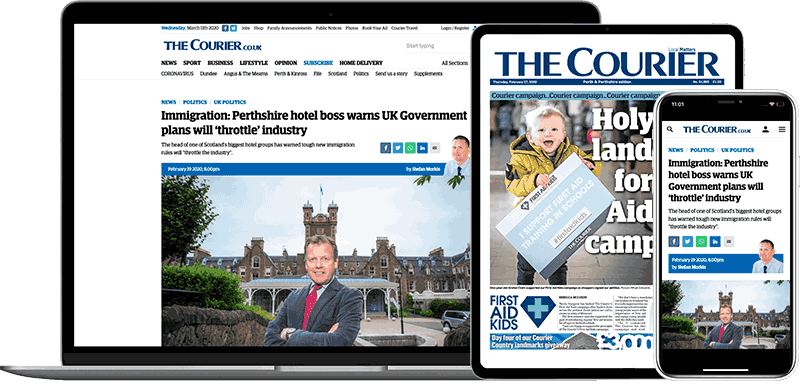 Help support quality local journalism … become a digital subscriber to The Courier
For as little as £5.99 a month you can access all of our content, including Premium articles.
Subscribe