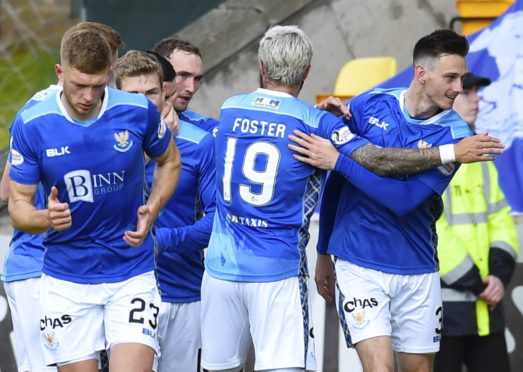 It should have come as no surprise that Scott Tanser was a willing volunteer to start sorting out St Johnstone's horrendous penalty record this season.
The full-back had already shown impressive character to bounce back from his James Forrest nightmare when the Celtic forward tormented him back in October.
Putting his hand up for spot-kick duty after five had been missed by team-mates was the mark of a man who has been an ever-present for Tommy Wright.
Beating Motherwell keeper Mark Gillespie was one thing but clearing the Hoops horror show from his mind so quickly showed what an asset Tanser now is to this Saints team.
"That was a tough game for me," he said of the 6-0.
"I just had to put it behind me and look forward and then we went on that unbeaten run of eight games and I was a big part of that and playing well.
"So I was happy with the way I bounced back. It was a good learning curve.
"I have played against James Forrest a few times. It was one of those days and he took full advantage of it. But I was happy with the way I bounced back.
"You need a good team around you and that's what we have got – and a good manager. We had a chat and he told me to forget about it because it happens. So I had to get on with it and put it behind me."
Chris Kane earned Saints the penalty that Tanser converted and Gillespie got a yellow card for prolonging the Englishman's wait.
"After I'd scored a free-kick a few weeks ago I put myself forward to take the penalties as well," said the left-back.
"The manager was happy for me to be next and thankfully I put this one away.
"Chris picked up the ball after winning the penalty but he threw it straight to me. He knew I was taking it.
"The keeper tried his best to put me off but I stayed focused and found the back of the net.
"I knew there was pressure on it, not just because of the ones we'd missed. The main thing is we were chasing seventh and the first goal was always going to be really important in the game.
"I've never taken one before at professional level. At youth level I was penalty taker so now I have got my chance and I've taken it. I have always backed myself and my own ability. I don't need to watch anyone to know how to take one.
"This one wasn't as hard as I wanted because I thought he had saved it, but they all count."
Tanser has every reason to reflect on a job well done over the league campaign.
"I've played every game and I don't think I could have done much more," he said.
"I look back at the season and there were things I would have wanted to change and obviously I will learn from my mistakes, but overall I am happy with my season.
"I feel really good and I was injury free all season."
Wright made no attempt to downplay the significance of Tanser's penalty, which was followed up by a Murray Davidson goal at the end of a superb passing move a couple of minutes into the second half.
"That is the biggest relief today," said the Northern Irishman. "Scotty was put on them and I looked up and Kano was on the ball. I would have faith in him but Scotty was nominated.
"Gillespie has saved twice and I'm glad lightning didn't strike three times. If we'd missed another one I think I might have gone up the tunnel!
"He stuck it away well."
Wright added: "Once we missed out on top six it was important we finished seventh. I'm sure Stephen (Robinson) said the same to his players.
"We deserve a lot of credit for that. The players have stuck to their task and probably should have clinched seventh before today.
"We've got a good foundation to build on. We don't need many (signings) in the summer but with a bit of quality hopefully we'll go again."
Motherwell thought that Tanser had hand-balled a Gboly Ariyibi shot on the line when the score was 0-0 but Fir Park boss Robinson didn't want to look for excuses.
"You can't blame referees," he said. "People seem to think it was a definite penalty but we still have to defend better after that.
"The game was effectively over three or four minutes into the second half.
"I thought we played a lot of decent football in the first half but St Johnstone had more know-how about how to win the game, especially in the middle of the pitch. They created the better chances in the second half, even at 2-0."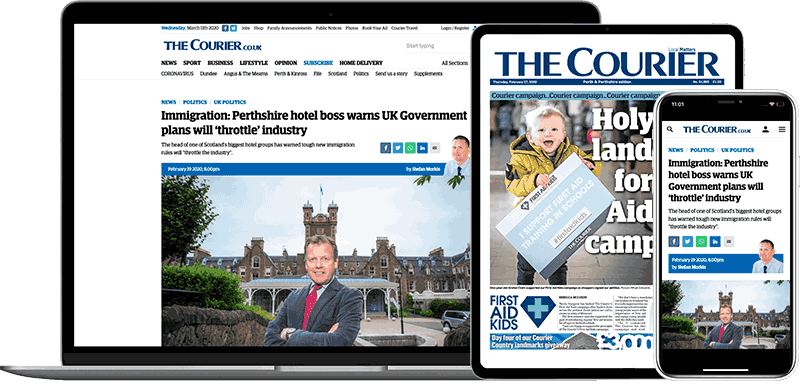 Help support quality local journalism … become a digital subscriber to The Courier
For as little as £5.99 a month you can access all of our content, including Premium articles.
Subscribe