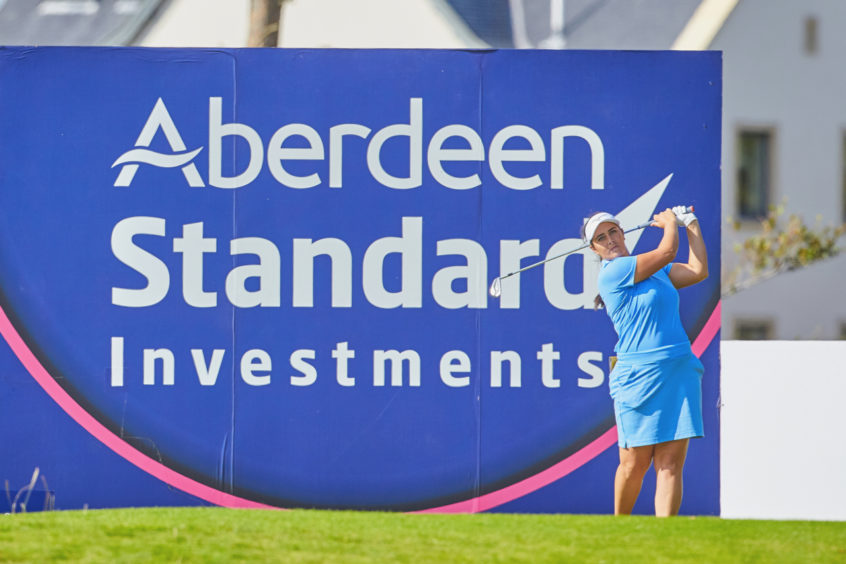 Kelsey MacDonald seemed poised for her breakthrough in professional golf just as the sporting world ground to a halt with the coronavirus pandemic, but the young Scot is definitely taking the positive side.
The 29-year-old from Nairn finished tied for fourth in the Investec South Africa Open, her best ever finish on the Ladies European Tour, but that was the last event before the shutters came down.
But rather than be frustrated at having to down tools when her form was hot, Kelsey takes a broader view of what might have happened if the LET was still struggling on its own.
"The timing couldn't have worked better for us, actually," she says. "I'd hate to think of the position the Tour would have been in right now had the merger with the LPGA at the end of last year not happened.
"Mike Whan (LPGA commissioner) has done such an incredible job. There is probably going to be a little trough because of what's happened, but hopefully in the next few years it's going to be a tour that goes from strength to strength.
"If the merger hadn't happened I think we would have been on our last legs. I'm grateful the timing has worked in our favour."
That said, she finds now she's restricted in her flat in Renfrew trying to work on her fitness with a remote physical trainer and strength, but unable to swing full out and properly.
"South Africa was brilliant, obviously getting tied fourth was my best performance to date, I was really happy with that," she said.
"It's just a bit gutting things have panned out this way, and it's just a bit of a waiting game at the moment.
"I've got my putting matt, and I'm working on that, I have a routine and split my day into sections, but although I can swing a club in the flat and I am doing a lot of mirror work, it's never going to be the same."
The next scheduled date for the LET is June 18-20 in France, but the big worry is the AIG Women's British Open at Royal Troon on August 20-23, which was Kelsey's main target for the year.
"We have not heard anything yet, from speaking with our players' council representative or anyone. I think it would be quite difficult for them to have the women's championship and not have the men's. I don't know how that would go down.
"My goal for the year was playing in the British Open, among other things. I haven't played in a British Open yet but I'm sitting 10th in the order of merit at the moment and that gives me a good chance to play this year."
A prolonged break won't be a problem for Kelsey after she missed a long spell with illness a couple of years ago, but like everyone else she's gunning to get going again.
"I feel I am probably mentally a lot stronger in comparison possibly with some other girls because I because I was in that position of having to graft and get back," she said.
"To me, this is not a worry at the moment, I just have to keep doing what I'm doing and control what I can.
"I think when we come back everyone will have the complete golf bug and there will be a lot of positives from it.
"Fitness wise, I can do a lot without having to think that it could have an impact on my golf the next day. I can have fitness goals that will put me in good stead at the end of the season or if we have to restart next year."