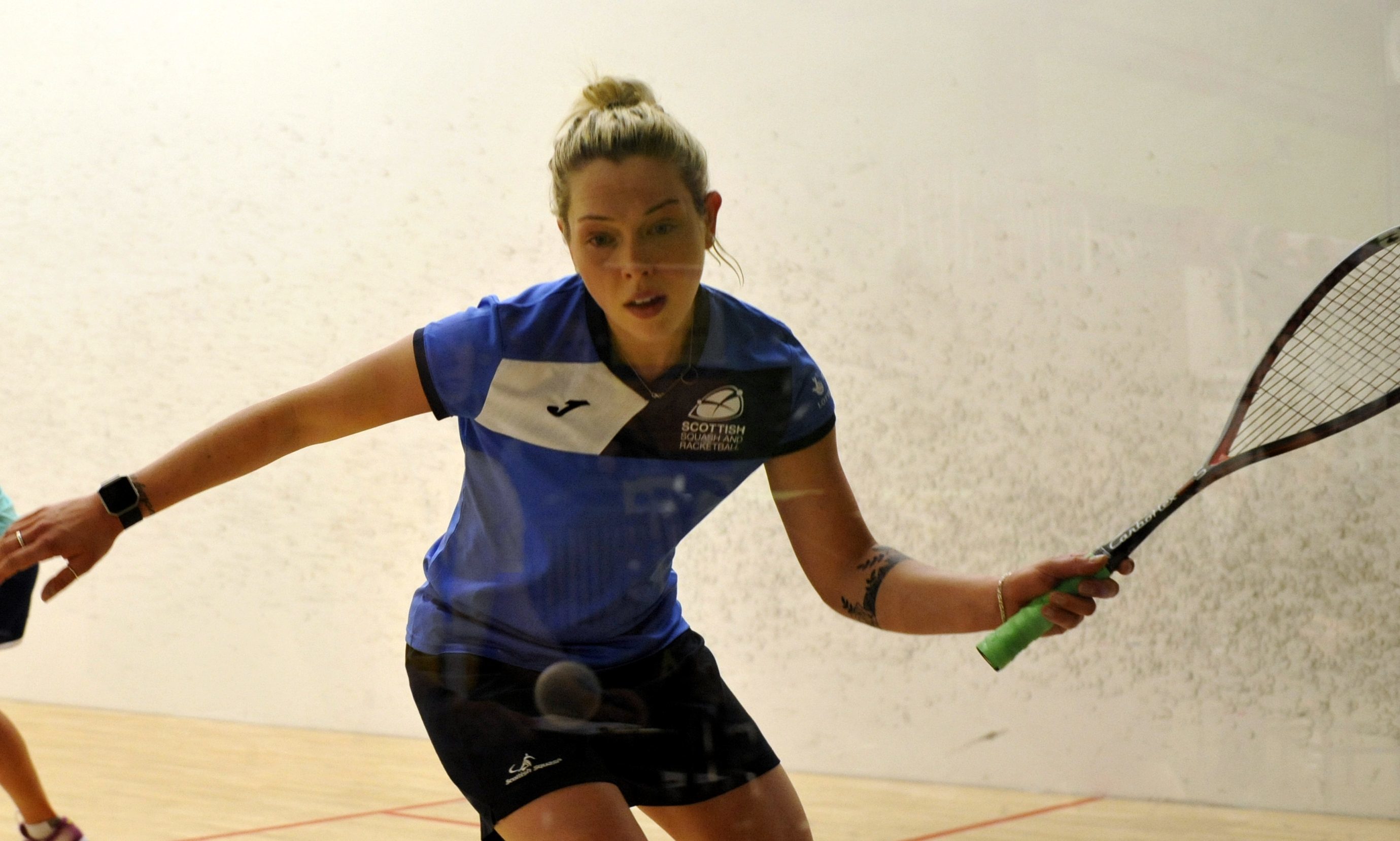 As career breaks go, Lisa Aitken's was as far removed from run-of-the-mill as they come.
But the Montrose squash player believes that catching the mosquito-borne tropical disease dengue fever, and being forced to lie in bed and pick apart what was going right and wrong for her as a professional athlete, will give her the chance to break her glass ceiling.
And it might just help her win a Commonwealth Games medal.
"Unfortunately it took its time," said Aitken. "To be honest I'd rather it was that than a normal sporting injury.
"I had a lot of time to reflect. I always say that I don't wish that it didn't happen.
"I'm a firm believer that everything happens for a reason and I definitely stand by that.
"It came at a point in my squash career that I had reached a world ranking of 38 but I wasn't making the next step. It felt like a bit of glass ceiling and I was getting frustrated at not knowing what the next step for me was. Things needed to change.
"Having that time where you're forced to think about what you're happy with and what you'd change has definitely been a benefit. I've asked myself questions, my friend questions, my family questions and my coach questions.
"I got everything on the table. Over the two-and-a-half years I was off, I matured.
"I came back to training and then tour as a whole new person with fresh ideas. I've got a more intelligent focus.
"The only bad thing was I wasn't making any money! It was a case of get out that flat, sell that car and move back in with mum and dad."
Aitken has been rising up the world rankings in recent months and also has World Tour successes to her name.
"I'm playing a lot better, with a lot more to my tool belt," she said. "I've been forced to do that because everybody had improved.
"I've only been back a year and I'm playing a lot better – and I'm a lot fitter – than I was when I got to 38 in the world.
"Yes, there is that number in my head but I'm thinking way beyond it. In a way it's irrelevant. The game is different and I'm different.
"It's not a case of clicking your fingers and you're back to where you were. You have to immerse yourself in the tour again.
"Before I got ill I'd never won a tour title. Now that I've come back, I've won two."
Aitken's last Commonwealth Games appearance was eight years ago, meaning the build-up to Australia has been "fresh and exciting."
"This definitely feels like my first Games again," she said.
"Because I've had all that time out my body feels great. Unless I want to have kids anytime soon then I'm going to play for as long as my body allows me.
"I do see myself as a late bloomer and squash is a mature person's game. A lot of people describe it as mental chess because of the strategy you need, always planning a few steps ahead."
Aitken will compete in the women's singles and doubles but the mixed, with Kevin Moran, is her most realistic medal shot.
"It's pretty clear cut for me," she admitted. "The mixed doubles is a massive one for me.
"In mixed the female tends to get picked on a lot and that's why I quite like it. It's almost a bit of a battle of the women.
"It's dynamic, fast and exciting.
"With me being a left-hander I get to take my forehand and Kevin gets to take his, which is an unusual combination.
"We've had some good results in the build-up. We beat the silver medallists at the last Commonwealth Games. I'm really excited about it.
"I wouldn't go as far as to say there's an expectation that we get a medal because we've only been together for a matter of weeks. It's very early days.
"But I'd be lying if I said I didn't have an expectation on myself because I know that it's do-able.
"We could be a joker in the pack because we're underdogs and we're relatively unknown as a partnership.
"We could certainly medal if we play to our best. Get to the quarter-finals and semi-finals and it's all about what happens on the day.
Aitken's love of squash was ignited at Montrose Sports Club.
"My mum brought me to lessons there," she recalled. "I was a bit of a jack of all trades. I tried everything and went to every club. I did football, a bit of cricket and badminton. In the end squash gave me the biggest adrenaline rush.
"The combat between you and somebody else in such a confined space suited me. I've never looked back or regretted choosing squash."