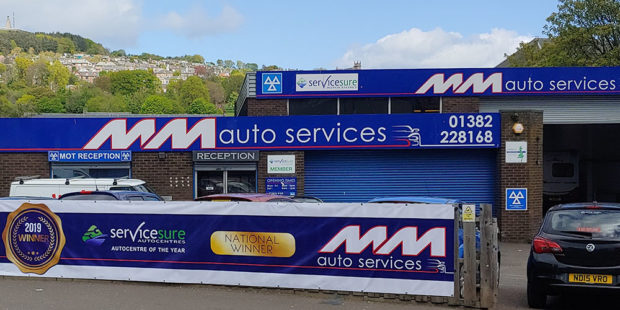 While the majority of auto repair centres have temporarily closed, one Dundee garage has remained open to keep key workers on the road.
MM Auto Services, in Brook Street, is busier than ever with car repairs from those who need it most during the coronavirus lockdown. And, in keeping with social distancing guidelines, customers' cars can be fixed for them without even coming into contact with anyone.
It was initially thought that MM Auto Services would follow suit and close like the majority of garages at this uncertain time, however, service manager Daniella Paesano had an idea.
She explained: "We want to keep our customers on the road and help as many people as we can – especially key workers, because their cars are essential for them.
"We have introduced a lot of measures and new ways of working so we can continue to repair cars, do services and MOTs and even attend breakdowns."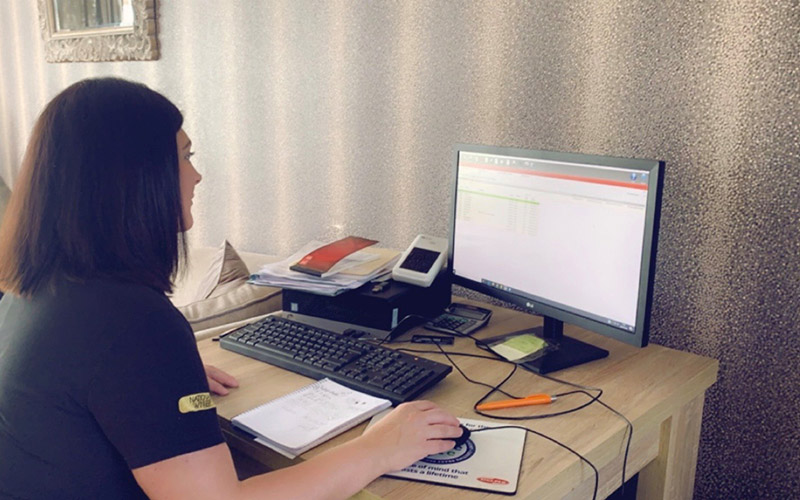 Daniella explained that although they have two mechanics working at the Brook Street garage, when customers arrive, their safety will be prioritised to minimise the spread of the virus.
Here's what you can now expect at MM Auto Services if your car needs repaired:
When arriving at the garage, attract someone's attention to let them know you are there
Leave your key on the dashboard, along with your log book and wheel nut key
The mechanics will work on your car, before sanitizing the steering wheel and key
You will be contacted by telephone to update you on any repairs as well as cost
All payments will be taken over the phone
As well as the usual servicing and MOTs, MM Auto Services is also attending to customers' call-outs if they get into difficulty either on the road or at home.
For example, one driver recently experienced a puncture at 8pm, just as they were passing the garage on Brook Street, and called for help.
Because Daniella was working from home, and all calls have been redirected to her, she was able to get straight on to the phone to order a new tyre for the customer and they were back on the road by morning.
They have also seen a rise in the number of doctors, nurses and other key workers contacting them if they experience car trouble. One key worker at a major supermarket couldn't get her car to start, preventing her from getting to work, so Daniella ordered a new battery online from home, and sent out her technician to fit it, so the key worker could make her shift on time.
Daniella added:
It is working out well for everyone. At the end of the day, all our customers are important to us and we want to be available to them when they need us."
MM Auto Services is an award-winning autocentre which was established in 2011 by managing director Murdo MacIntosh. Last year it was named Servicesure's Autocentre of the Year for its exceptional customer service and performance.
Murdo MacIntosh, managing director, praised Daniella for her efforts.
He said: "I am extremely grateful to Daniella for co-ordinating this and proud of our whole team for helping so many people to stay safe and mobile during this exceptional time.
*If you experience car trouble, or need a service, MOT or repair, contact MM Auto Services on 01382 228168 or email: service@mmautoservices.co.uk