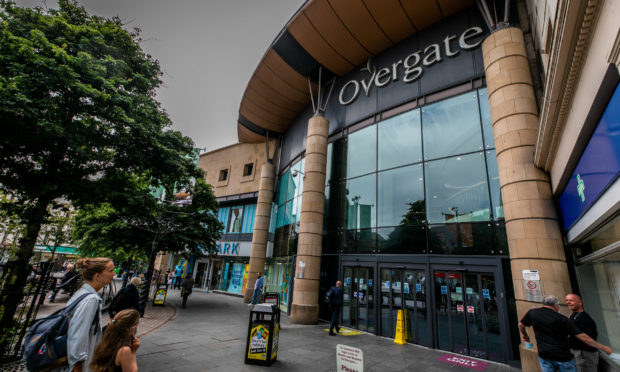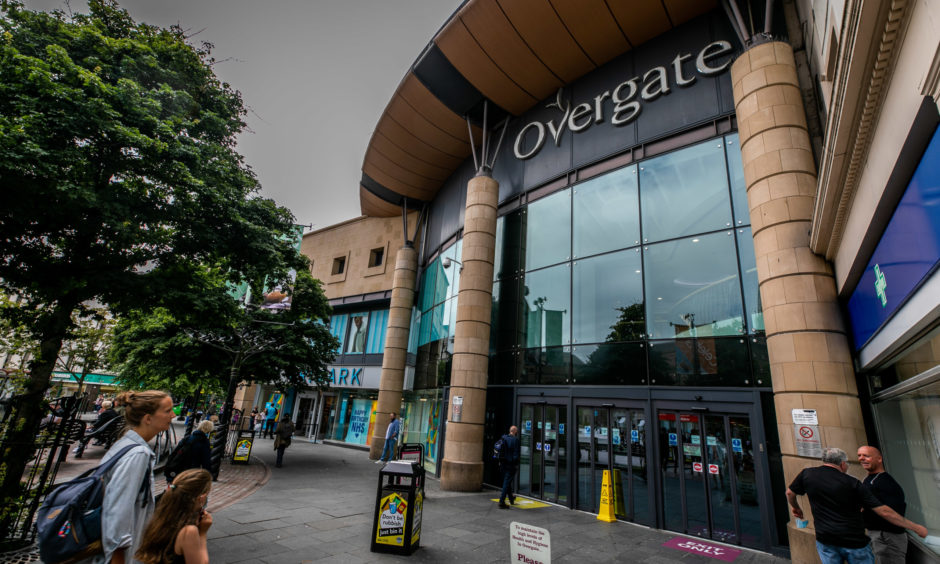 There is fresh doubt over the future of one of the main fashion retailers in Tayside and Fife as it emerged the firm has drawn up plans for liquidation.
A new buyer is being sought for Debenhams – which has been in a protected administration since April.
However, the 242-year-old department store chain has confirmed it has now appointed Hilco Capital, a firm which specialises in helping to wind down distressed retail businesses.
The development comes just four days after Debenhams announced it was to axe 2,500 staff across its estate, which includes three shops in Courier Country.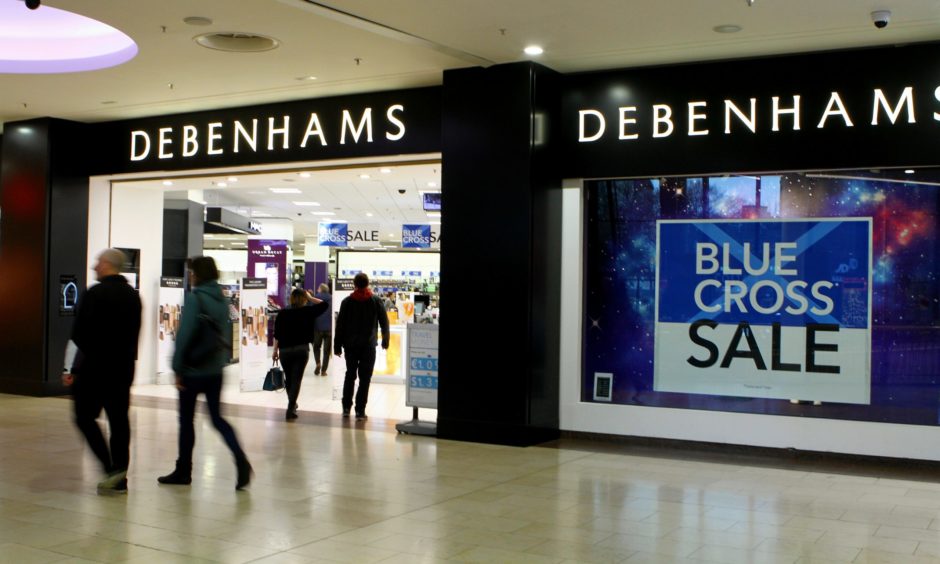 Debenhams operates from the Overgate Shopping Centre in Dundee, Perth's High Street and Kingsgate Shopping Centre in Fife.
A Debenhams spokesperson told The Courier the chain was assessing its options and said liquidation was "a contingency plan in the unlikely event all other avenues be exhausted".
The spokesperson said: "Debenhams is trading strongly, with 124 stores reopened and a healthy cash position.

"As a result, and as previously stated, the administrators of Debenhams Retail Ltd have initiated a process to assess ways for the business to exit its protective administration.
"The administrators have appointed advisors to help them assess the full range of possible outcomes which include the current owners retaining the business, potential new joint venture arrangements (with existing and potential new investors) or a sale to a third party."
Debenhams said it had a strong cash position and does not expect to need to borrow any money for the foreseeable future.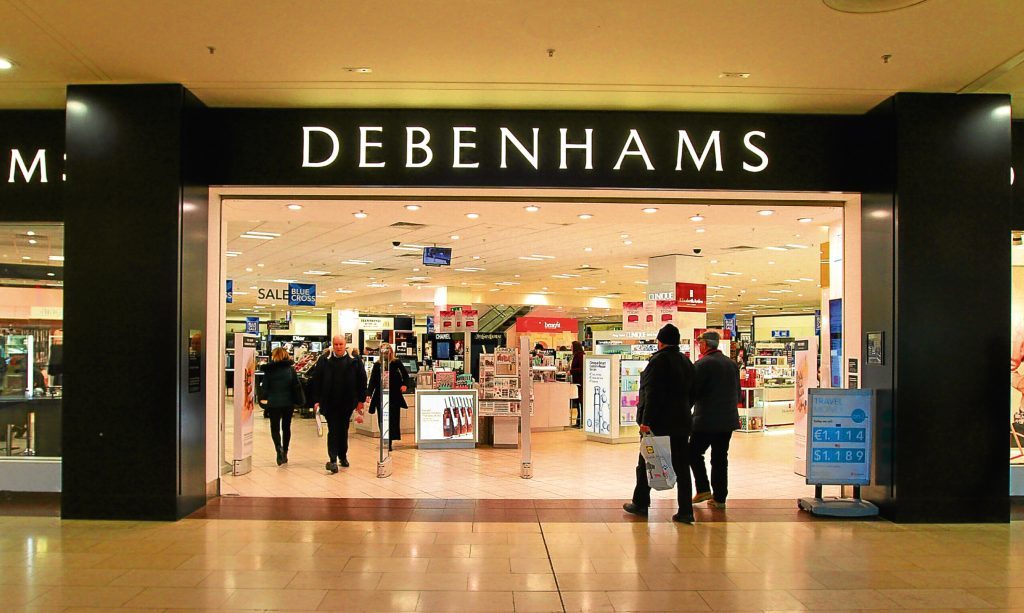 The firm did confirm the appointment of Hilco, which has previously worked with Debenhams around store closures earlier this year.
It said the administrator had a responsibility to establish whether the company can continue on solvent basis, should be sold, or liquidated.
Analysts believe it is unlikely that a buyer will emerge for Debenhams in its current form.
If the company does fail, it will be the biggest jobs casualty during the coronavirus pandemic, with the firm employing around 14,000 people.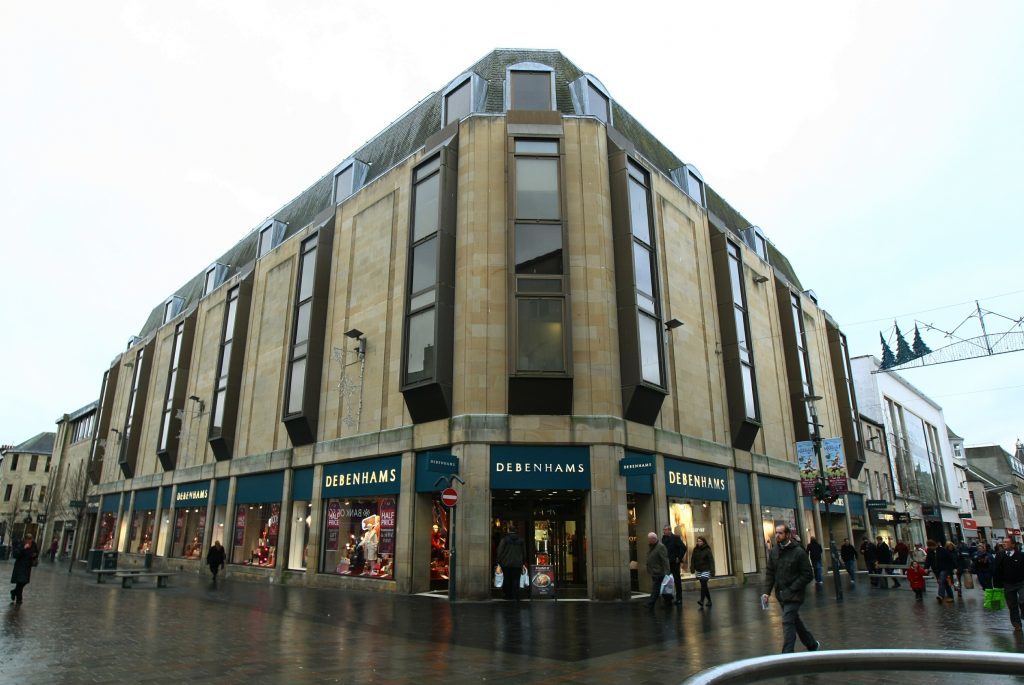 Debenhams also fell into administration last Spring at which point it launched a company voluntary arrangement (CVA) to secure agreement for store closures and rent cuts.
Then in April this year, it hired administrators from FRP Advisory in a protective measure against creditors demanding their money.
It has shed around 4,000 jobs and closed 18 stores since the start of lockdown.
Debenhams signed an agreement to remain in Dundee's Overgate until at least January 2022 in April.
At the time Overgate centre manager Malcolm Angus expressed his delight that a deal had been made with Debenhams at a time the retailer was considering reducing the size of its store estate.
He said: "Overgate has been in constructive talks with Debenhams and is pleased to have agreed initial terms with the retailer until at least January 2022.
"This positive development is welcome news for both the centre and the staff employed in the Debenhams store and reinforces Overgate's commitment to support and strengthen relationships with key tenants."
The Debenhams café within the Overgate has also reopened.