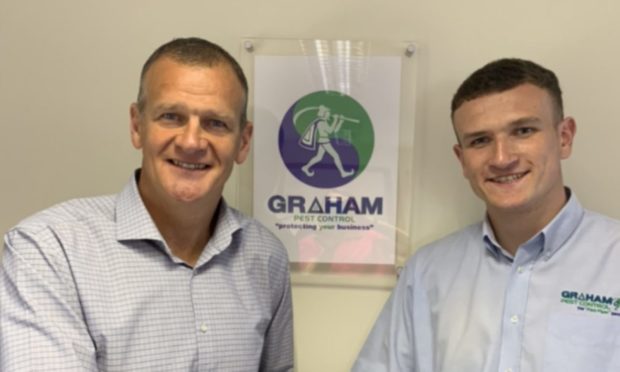 The death of founder Jim Graham in May brought succession planning to the fore for Blairgowrie-based Graham Pest Control.
The company, which is Scotland's largest independent pest control business, is now looking to the future with a new graduate training programme.
First to go through the initiative is the third generation of the Graham family, Jamie.
He will go through the three-year programme which has been backed by national trade body The British Pest Control Association (BPCA) and training provider Killgerm Chemicals.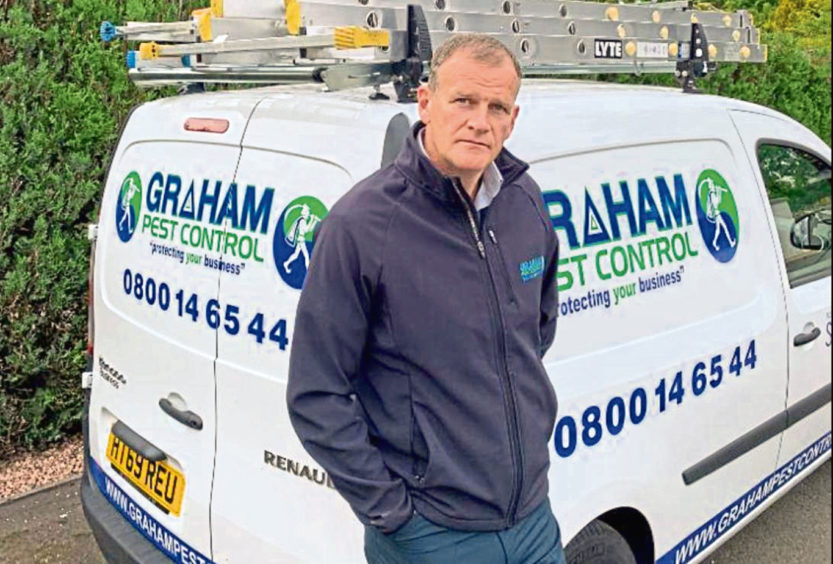 Managing director Ross Graham said the industry had to adapt to attract new talent to the industry.
He said: "The typical age of a pest controller is in their forties. They usually come into the role from other industries.
"I don't think anyone leaves school or heads for university dreaming of a career in pest control. But hopefully this training programme will provide a starting point to attract more graduates into our industry.
OBITUARY: Businessman Jim Graham, aged 77, founder of one of Scotland's largest pest control firms
"It was a decision made on a business-needs basis and with the support of my mother Anna, along with my brother and fellow director Stuart, we felt the timing was right.
"The business education Jamie will get over the next few years, particularly during these extremely challenging times, will stand him in good stead in the future.
"The recent death of our father and company founder Jim had also brought succession planning into focus.
"Jamie has gained some experience with us during the last four summer holidays, dealing with a wide range of pest control problems, but the detailed Business Graduate training plan, drawn up with the help of our professional partners, will introduce him to all aspects of the business, ranging from pest control, sales, problem solving, communication, HR, finance and admin roles.
"Hopefully this will provide a blueprint for the wider industry and many other graduates will be following in his footsteps."