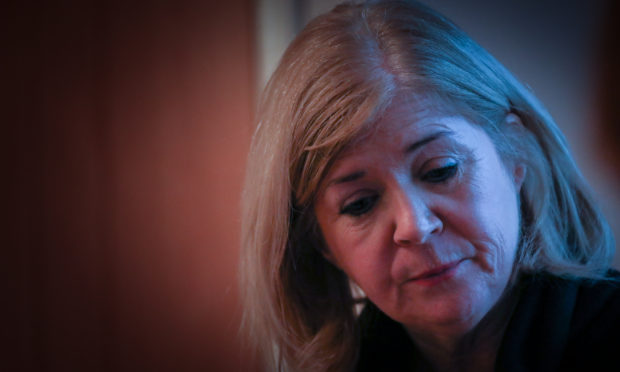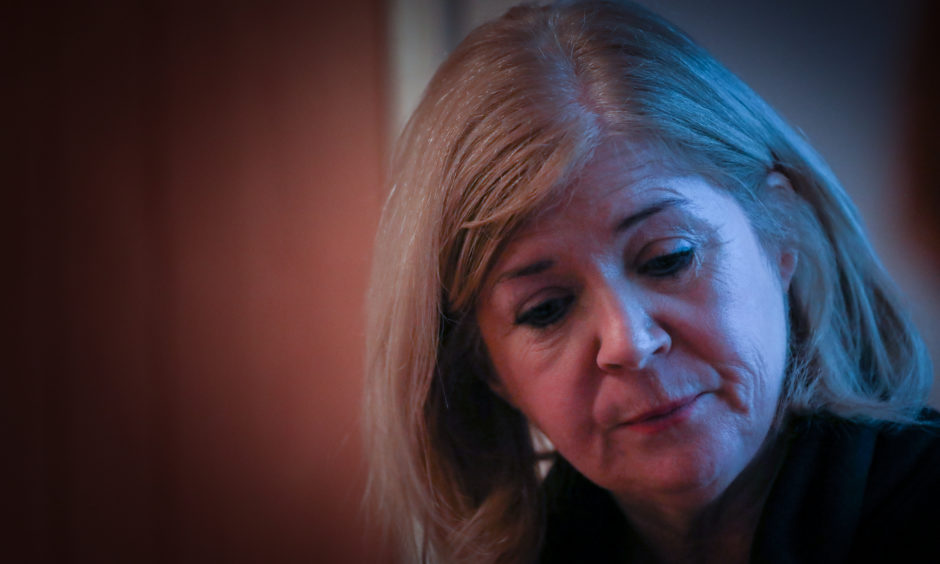 Robbie McIntosh is a vicious, cowardly liar whose capacity for sadism is matched only by his lack of empathy.
Whatever darkness motivated him to first murder Anne Nicoll on Dundee Law in 2001 and then to attempt to batter Linda McDonald to death in Templeton Woods will, in all likelihood, remain a mystery.
However, the most terrifying aspects of the Significant Case Review into the decision to allow McIntosh home leave were not those that touched on his sickness, but those revealing how bureaucratic and unthinking the prison system can be.
The progression from closed to open prisons and then from home leave to full release, can seemingly happen without any real consideration of the case at hand.
Prison may be about rehabilitation but it seems common sense was not, in McIntosh's case at least, factored into the process.
Even if convicts are nearing the end of their sentence, those who pose a danger to the public should be subject to the most rigorous of scrutiny.
While it is nice to think the possibility of rehabilitation always exists, that has to be tempered by concerns for public safety.
Hindsight is always 20/20 but what is most alarming is not that there were no warning signs about the danger posed by McIntosh but that clear red flags were either ignored or deemed irrelevant.
Eleven years after murdering Anne Nicoll, a psychological risk assessment said McIntosh was at risk of reoffending. When it came to recommending McIntosh be allowed out on home leave, just four years later, this assessment was deemed no longer relevant.
Even the concerns of prison staff that McIntosh was gaming the system – and his own admission that's exactly what he was doing – counted for naught.
Then there were the other incidents that should have set alarm bells ringing, most notably drug taking and the fact he was being left to his own devices with no structure or supervision while on home leave.
Even these did nothing to stop the system moving unrelentingly through its gears.
Not even the fact McIntosh was borrowing books from the prison library that detailed Anne Nicoll's death raised so much as an eyebrow. The release of convicts is hugely complex, even more so when there is a risk the individual involved has become institutionalised.
Social workers, prison staff and the police all have roles to play, yet communica– tion between those groups was dysfunctional. Police had not even been told McIntosh was on home leave when he attacked Mrs McDonald. Amazingly, she survived his attack. Since then, she has shown tremendous strength in overcoming her trauma and facing down the bureaucracy that allowed McIntosh back, unsupervised, on to the streets.
Individuals are rarely as twisted as McIntosh. His behaviour is aberrant and unfathomable.
But if the justice system cannot protect the public from those like McIntosh, then it is failing in its duty.
Hello, Goodbye
University staff manned the picket lines this week in a dispute over pay, pensions and conditions.
There was happier news among the executive team at Dundee University when vice-principal Professor Nic Beech landed the top job at Middlesex University even if, somewhat embarrassingly, this meant he had to resign the chairmanship of NHS Tayside he only took up three whole weeks ago.
His departure from Dundee University follows that of former principal Andrew Atherton, who resigned amid a probe into allegations of unpaid rent and bullying.
Why Professor Beech was looking for new jobs outside Dundee – or wanting to spend three days a week at NHS Tayside – is anybody's guess.
Don't sit on his Jimmy Shands
Richard Thompson, Britain's greatest singer-songwriter, is inviting fans to spend a week with him on a cruise down the Danube in 2021.
It's part of a trend for artists to stage events where fans can get up close and personal for a suitably hefty fee. Ben Folds offered fans a similarly pricey getaway in Highland Perthshire.
Now, I'm a huge fan of Mr Thompson but, honestly, this sounds like hell. It's horrible meeting your heroes. I'm still agonised by Nick Cave saying: "What sort of a AUSTRALIAN EXPLETIVE DELETED name is that?" when I asked him to sign a book for my sister so the idea of being stuck on a boat with someone you admire is fraught with too many pitfalls.
Imagine: you somehow offend the artist in question and they spend the next week directing their most bitter songs towards you and every time you hear their music you are reminded how much they hate you. No, thanks.