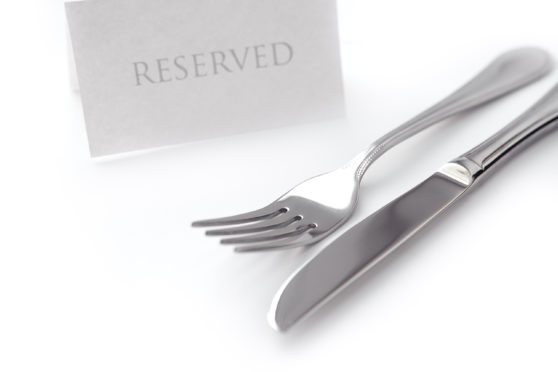 I have been out for a meal – in an actual restaurant. The controversial incident occurred during my recent visit to the city, about which I shocked and appalled you in last week's bombshell column.
You will recall that I bought trousers and drank two glasses of whisky in a pub – while watching a football match on television! Well, the sybaritic life didn't end there. After the football and the whisky, I felt peckish.
Normally, a decent and upstanding fellow's culinary yearnings turn to fish and chips but, rendered light-headed by the city's dazzling lights and numerous diversions, I decided that I fancied … a curry.
A small voice in my head warned me that I was taking things too far. But I pressed on regardless, scouring the wet streets for an Indian restaurant, which by chance I found right swiftly and, worse still, went inside.
I should interrupt the pulse-racing pace of this narrative to avail you of a couple of background facts that will only increase your sense of excitement and incredulity. One, I hadn't been to an Indian restaurant for several years.
Two, I decided long ago that I was never eating alone in a restaurant again. It's just too uncomfortable, because other diners don't just look at you askance, they stare at you with bovine expressions. Frequent offenders in this latter regard are those couples who never say a word to each other and to whom you provide a fascinating diversion.
Worse offenders still are the staff who come out and sit in a line to stare at you. In both instances, they don't even blink when you stare back at them. They just carry on, as if in a trance.
Well, this news just in: it's rude to stare. You'd have thought that rudimentary. But some people just aren't well brung up, ken?
On this night in the city, I poo-poohed such concerns and breenged into the restaurant as if I had every right to be there. It was busy and I was shown a table in the corner. I said, "Yes, that's a table, all right", and asked if there were any other furnishings they wanted to show me.
No, really, I took my seat, ordered their best food and filled my face. They give you too much, of course, and, with the odd rare exception, the food in these types of restaurant is pretty much the same wherever you go. And that is reassuring.
Oddly enough, though, no one stared at me. They just got on with their meals and conversations, which was rather irritating. Don't they know it's rude to ignore people?
My table, indeed, was side-on to a couple, and I think they found it uncomfortable having me sitting there like an uninvited guest, wiping sauce off my beard with the napkin and bursting into song from time to time.
But, as with going into a pub on my own and buying trousers in a big shop, I felt quite proud of myself, a man of the world who dealt head-on with life's challenges.
I cannot think that I will be repeating any of these adventures any time soon. Perhaps in a year or so, when I get a strange yearning for new trousers and food that doesn't come with chips.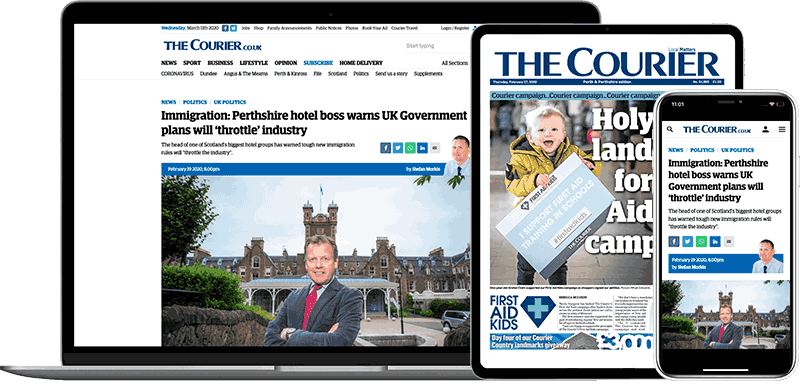 Help support quality local journalism … become a digital subscriber to The Courier
For as little as £5.99 a month you can access all of our content, including Premium articles.
Subscribe