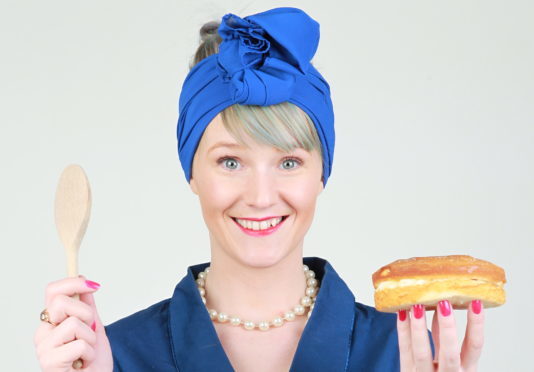 A unique new book, full of cooking tips from the 1950s, has been compiled with a large serving of nostalgia and love. Caroline Lindsay finds out more
Did your mother, grandmother or aunt have a treasured recipe on a tattered, sticky-taped-together, grease-stained pamphlet? Well, Steve Finan, DC Thomson's heritage editor, has scoured old cookery books and delved down the back of tea-towel drawers to put together a timeless collection of recipes and cooking hints and tips. The result is a great book called Pass It On: Cooking Tips From the 1950s.
The book owes its existence to a few words that are the most often repeated phrase on shows like The Great British Bake Off – 'Just like mum used to make'," says Steve.
"The idea, of course, transcends the taste of the dish, evoking warm memories, a homely atmosphere and a feeling of familiarity and comfort. Mum's scones could be construed as a feeling baked in the memory, as much as they are a few ounces of flour, a knob of butter and a pinch of salt in an oven," he continues.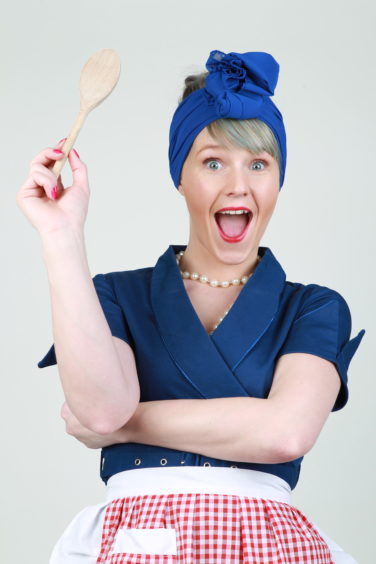 Steve plundered old copies of DC Thomson publications including The Sunday Post, People's Journal, My Weekly and People's Friend, among others, for the very best hints, tips and recipes.
"Many newspapers and magazines in the 1950s had a hints and tips section," says Steve. "My previous book (Pass It On: Household Tips from The 1950s) had contained cleaning, washing, ironing, sewing, knitting, thrifty, and indeed all manner of domestic tips. So I knew the cooking tips existed."
He kept all the cookery content and knead edit it into a new book. With chapters entitled We Hae Meat, A Bit Fishy, Souper Stuff and, of course, The Great 1950s Bake Off, and many others, there's also a whole section on mince.
"The strength is in the fact that these are tips from real people, people who really knew what they were talking about. People who saw a solution or had an idea good enough to shout about it," says Steve. "There are tips like: Do your cakes stick in the tin? Scatter toasted breadcrumbs in the base before you put it in the oven; is your Scotch broth a little tasteless? Put in a spoonful of mustard and a spoonful of sugar."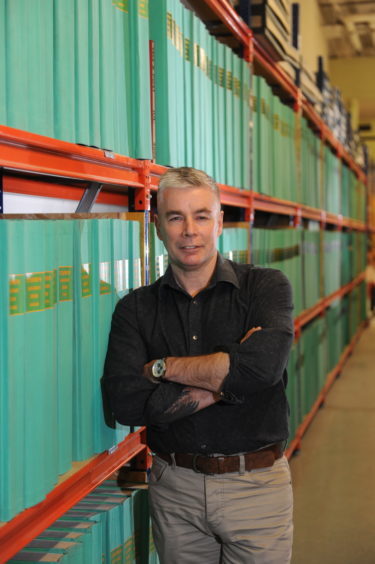 Steve reveals a poignant reason for compiling the book. "It made me think of my favourite dish from childhood, something I haven't tasted for years and I'm not sure I'll ever taste again," he explains. "I used to love a 'piece and dip – it was the fat skimmed off the top of the pot that was cooking mince or stew and dribbled on to a slice of bread until it was a glutinous, shiny, salty, fatty blob.
"It probably sounds repulsive. It was, in fact, heavenly.
"I don't care that nutritionists might be disgusted, or dieticians distraught, or if Jamie Oliver wants to mount a rescue mission…I loved it.
"I'd come in from school on a winter's day, hands frozen from snowball fights, knees blue because my short trousers had left my skinny legs to fend for themselves. But I got a piece and dip at the kitchen table and I was a happy boy," he recalls.
The book is dedicated to Steve's late mother, Elizabeth Finan, in honour of her making Scotland's best piece and dip.
"Thinking about it now gives me, simultaneously, a hungry feeling in my stomach and a lump in my throat," he says.
"I'd like to think that, with the many hundreds of women who wrote in with tips (and I've printed all names, addresses and dates), that someone else will find their mother or grandmother's name talking about a dish that stirs their memories and whisks up their emotions."
Steve's favourite tips:
February 5, 1950. HOT TIP! — Cake tins don't need to be greased when you're baking large cakes, if you put the tins in the oven and make them really hot.  The mixture should then be put into a hot tin and the tin returned to the oven.  When turned out, the cakes have a smooth appearance, and aren't so apt to burn or stick. – Miss M. L. Richardson, Duncarse, Dundee.
April 14, 1957. GRAVY — I've found the best and most appetising way of thickening gravy for stews, roasts, etc, is to grate a small potato into it 15 minutes before serving, and simmer rather quickly. This does not give the glossy floury effect when cornflour or plain flour is used. — Mrs Helen M. Galloway, 26 Alexandra Street, Kirkcaldy.
January 27, 1957. SCONES — If you like your oven scones nice and crisp on the bottom, grease the oven tray well before putting scones in oven. If you like them soft, sprinkle the oven tray with flour. – J. Caldwell, 10 Murray Pl., St Andrews.
November 21, 1954. KIPPERS — To keep kippers from curling up when being cooked, break the bone with a knife in three or four places. The kippers are also more evenly cooked. – Mrs E. Macleod, Rock House, Wormit.
May 10, 1959. SOUP STOCK — When preparing stock for soup, place the bones in a hot oven for quarter of an hour before using. This not only extracts the fat but greatly improves the flavour of the soup. – Mrs M. Grant, Back St., Freuchie.
April 8, 1951. CHEESE — A sugar lump in the cheese dish prevents cheese turning mouldy. If you want the cheese to keep for any length of time, wrap it in cheesecloth wrung out in vinegar, repeating as often as the cloth becomes dry. – L. Gowrie, Bungalow, Spittalfield, Perthshire.
July 19, 1953. JAM PRESERVER — When jam is set, brush over with pastry brush dipped in vinegar. The jam will keep for an indefinite period and will not mildew. – Mrs Jenny Ross, 28 Craigpark Drive, Glasgow.
Pass It On: Cooking Tips From the 1950s is available from www.dcthomsonshop.co.uk or freephone 0800318846 and quote PIO50