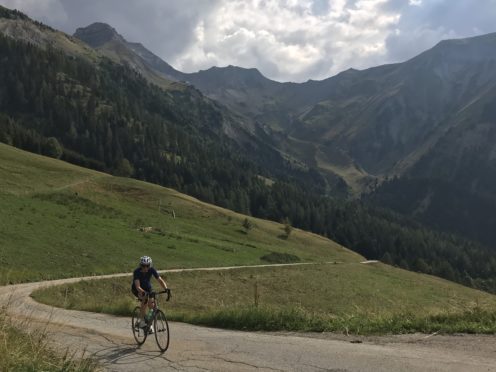 The perfect ride is one with friends.
When I was in primary school I strived to fit in with the other boys in my class, but no matter how much I tried I always felt that I was just on the periphery of what was considered cool and acceptable for my peer group. Part of this perception stemmed from what I later found out to be a natural introverted behaviour. As I grew older I decided that liking football was not the totality of growing up as a boy in the 1970s and that finding my own path was cool – be a leader, not a follower my mother once told me. I joined my first cycling club and although still painfully shy I found that cycling was to my taste and even better, no one else in my class, or school was interested. My desire to be different grew and my taste in fashion and music reflected this. I was probably not as rebellious as I thought I was, but I felt empowered and despite being bullied for trying to stand out from the crowd I loved the feeling of being true to myself.
Cycling, and a bit later in my school-life hill walking, became an escape for me.  It was the first sport that I truly enjoyed. Prior to that I hadn't seen myself as a "sporty" kind of person. I wasn't a runner, I was too uncoordinated for many ball games and hated being part of team – I felt too much pressure and always felt like I was letting everyone else down by not being any good. Cycling on the other hand was something I was might not have been the best at, but there was no one to tell me where to go; I wasn't part of a team that I would let down and often I could just ride by myself, lost in my thoughts for hours.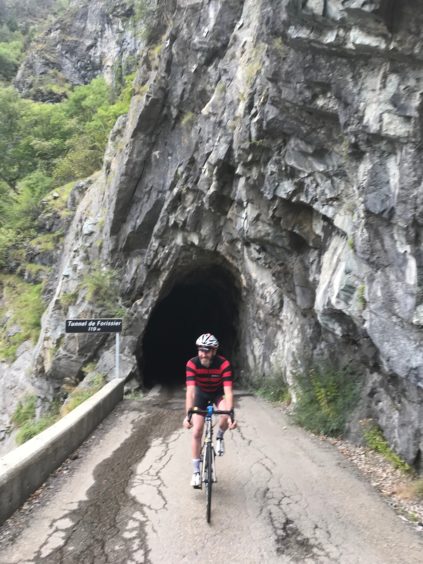 Over the years cycling has become such a part of my life I couldn't imagine what my life would have been like without it. Probably around 95% of my friends are regular and active cyclists, I earn my living through cycling and I owe my health and mental sanity to bicycles. I still love the feeling of freedom that I get from cycling, setting off on a bike ride by myself, but ironically, although this was one of the main reasons I was drawn to cycling, now there is nothing more I enjoy than cycling with others. Contrary to my usual introverted self, being on a bike with others, for me is the icing on the cake of an already enjoyable experience. I recently had an opportunity to cycle a route in the Alps, behind Bourg d'Oisans and opposite Alpe d'Huez. I'd encouraged a work colleague to join me on our afternoon off and I'm so glad that she agreed to join me. The route was absolutely stunning and I would have enjoyed it, no matter what, but the ability to share the route with someone else prompted me to post the ride on Strava with the title "The Perfect Ride". It had everything: sunshine, climbs, great tarmac and some gravel, fast descents, but above all great company – the perfect mix for an amazing bike ride.
The Route: The Lomonds
Where: Villard-Reymond
Start/ Finish: Le Bourg-d'Oisans – Isère Department – France
Distance: 18 miles, 3,268ft ascent
Details: Scot's route from Bourg d'Oisans is a little known route in the area. The majority of cyclists make their way to Alpe d'Huez on the other side of the valley, leaving this little gem peaceful and quiet. One of the main attractions is it is virtually traffic free – in 18 miles Scot and his colleague were passed by three cars. The route leaves north from Bourg d'Oisans on the D1091, before quickly turning left onto the D526 and towards the Ornon valley. After a few kilometres there is a left turn, signposted Villard-Reymond, which takes you on a delightful climb to a picturesque village. The descent from the summit is initially on gravel tracks with steep drops on your left (and no safety barrier) until you reach another little village of Villard-Notre Damé Lafond. There is a fast, winding descent before you reach several, very dark, unlit tunnels – you will need good lights here to see the road ahead, before you reach Bourg d'Oisans.
Join the Blazing Saddles Strava Club at: www.strava.com/clubs/BlazingSaddlesWeekendCourier