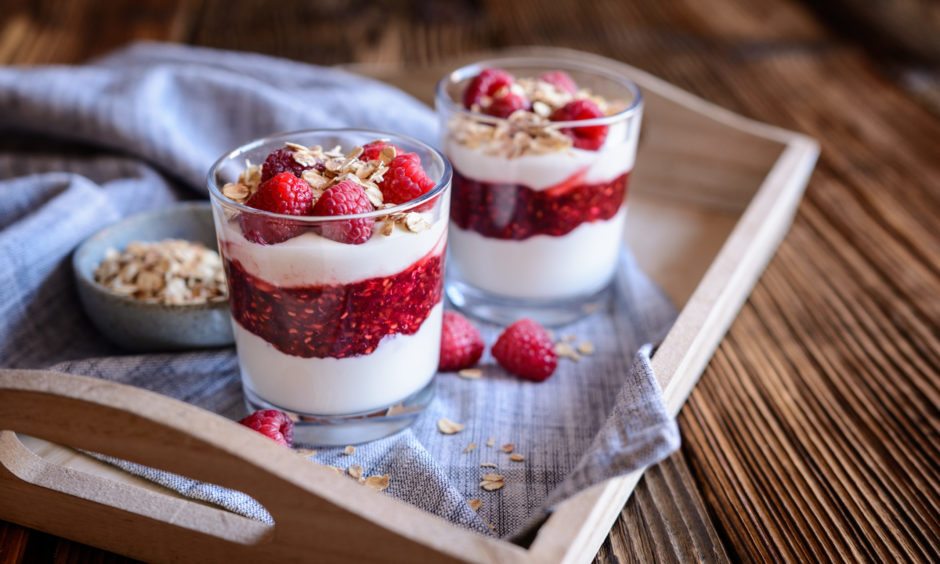 The finest toasted Scottish oatmeal, cream, whisky and raspberries combine to make cranachan, an amazing dessert. However, it was originally the first meal of the day.
The origins of traditional Scottish dishes are always fascinating and none more so than cranachan.
What we know as a delicious dessert actually has its roots at the start of the day having begun life as a popular breakfast.
Crowdie cheese, a soft and fresh Scottish cheese made from skimmed cows' milk, was combined with lightly toasted oatmeal, cream and local honey. Raspberries were occasionally added when in season.
King of desserts
However, cranachan evolved into what has sometimes been referred to as "the uncontested king of the Scottish dessert" bringing together cream and raspberries with oats and whisky.
Scotland's answer to Eton Mess, the word cranachan is Scottish Gaelic in origin, meaning "churn".
The dish can also be known as cream crowdie, depending on what part of Scotland you are from.
It was originally a celebration of harvest, usually consumed when the raspberries were in season as they were in plentiful supply.
Now served all the year round, cranachan is a popular dish for special occasions and can be taken to the table as individual ingredients allowing the diner to assemble it to their own taste.
The fact that you can eat cranachan 12 months of the year has resulted in it becoming a popular dessert to feature on menus, in particular at Burns Suppers when raspberries are, of course, not in season.
There can be no better to finish off toasting the national bard than a sweet treat that also combines the finest Scottish whisky.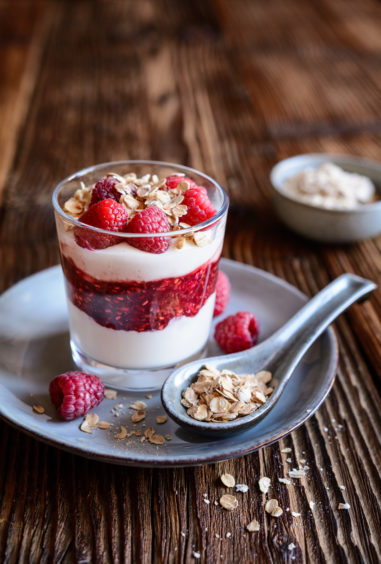 How to make Cranachan
(Serves 2)
Ingredients
1 pint double cream
50g toasted pinhead oatmeal
50g caster sugar
50g honey
A half measure of whisky
1 punnet of strawberries
Method
 Place the cream into a mixing bowl and mix with an electric mixer on medium speed until the cream is half whipped. Slow the mixer down and add all ingredients except the rasps.
Once the mixture has all combined, add ½ punnet of raspberries and whip until the mixture is stiff.
Divide between two glasses and top with the remainder of the raspberries and serve with shortbread.
Simply double to serve 4.
Handy tip: To toast the oatmeal perfectly, preheat oven to 175C and spread the oats over a greased baking sheet in a very thin layer.
Bake for about 10 minutes or until they start to turn a tan colour and have a strong nutty aroma.
Use a spatula or a spoon to stir the oats occasionally to prevent scorching and to ensure even toasting.  Do not use any oils as the oats may absorb them and this can affect both the flavour and texture of the oats.
---
More Scottish favourites
It's the original comfort food, but where did Stovies come from and what's the best way to make them?
Mince and tatties: An all-time Scottish favourite still gracing our dinner tables