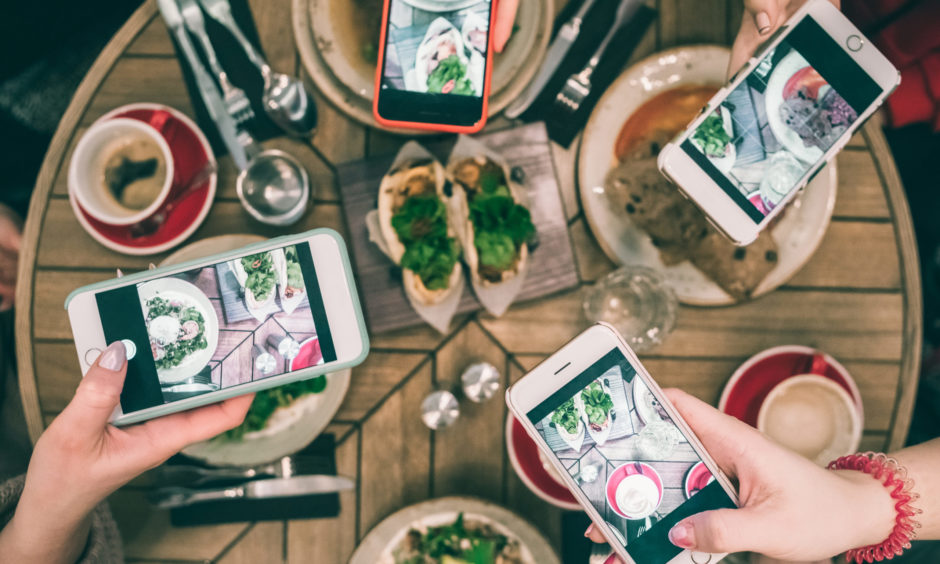 Rebecca Shearer rounds up the top 10 traditional Scottish delights making the biggest impact on the social media channel.
It is a hub for all things visual, so Instagram is a great indicator of food trends both in the UK and around the world.
That's why we decided to see just how popular Scottish culinary favourites are on the social media platform, such as cullen skink, Scottish shortbread, tablet and cranachan.
And while haggis emerged as the stand-out favourite – no surprise there – it was black pudding that presented the closest challenge with more than 107,000 posts.
Take a look through the top 10 to see if your favourite made the cut.
Please note: these stats were taken on August 17, 2020 and post counts may have increased since then.
---
1. Haggis (#haggis) – 172,158 posts
The most popular Scottish culinary classic from those we looked at was haggis, with 172,178 posts at the time of writing.
One of our nation's most photographic and arguably delicious dishes, haggis has been regularly making its way on to plates and into food pics across the world, though it seems many were used in captions for pictures to describe Scotland, rather than the delicacy itself.
This picture below is one of our favorites though, showing off the classic dish in one of its truest forms.
---
2. Black pudding (#blackpudding) – 107,525 posts
Another well-known Scottish classic, black pudding, came second on our list at the time of writing, with more than 107,000 posts dedicated to the traditional breakfast item, meaning there's no doubt it makes for one of the most Instagrammable dishes to represent Scotland on the social media platform.
Despite it probably being best known here as a breakfast item, this picture below, from a restaurant in Australia, shows just how globally popular the delicacy is, and how stunning it can be!
---
Voted as the nation's favourite dessert earlier in the year, sticky toffee pudding is undoubtedly one of the most photogenic desserts out there. So it is no wonder that almost 90,000 people from around the world have uploaded pictures of their favourite sweet treat to the social media platform.
This post, from a hotel restaurant in Ireland, shows the yummy dessert in its truest and most familiar form – not too far away from some ice cream and covered in lip-smacking syrup.
---
It is equal parts concerning and equal parts impressive that we've managed to get this homegrown national delicacy to fourth place. However, on further exploration, the images we were expecting to find of deep fried Mars Bars weren't nearly as scary as we thought – just look at this one from renowned restaurant Six by Nico in London.
---
Nothing beats a post-lunch sugar kick to get you through the rest of the afternoon and one of Scotland's arguably most common ways to do so is through a square of tablet. This picture, shared by a baker in Edinburgh, not only describes the trials and tribulations of making such perfection (this was their second attempt) but also that it doesn't need to be fancy to be yummy.
---
6. Cranachan (#cranachan) – 7,056
You know something came from a Scot when it also contains whisky, just like cranachan. Traditionally made to celebrate raspberry season in the summer months, it is one of the best-looking and most versatile desserts you could hope to find – just check out this honey cranachan popsicle recipe for a fun way to enjoy the sweet treat.
One of our favourites on the 'gram is this one by Dundee chef Rory Lovie who did his take on it which doesn't just look delicious, but supports local too!
---
Similarly to the deep-fried Mars bar, we were scared what we were going to see when we ventured into the world of sausage pictures, especially following the great debate one of our articles caused last week over the real name of this Scottish breakfast staple.
But the post below, from a Glasgow-based foodie, shows us we need not have worried as our beloved square sausage takes pride of place on the breakfast plate.
https://www.instagram.com/p/CD6DFtVlful/
---
Another sweet treat we hold dear to our hearts is Scottish shortbread which, when done right, has the perfect crunch from a biscuit that everyone needs in their life after a long day. Or a short day. Regardless, every day is a good day to have shortbread.
Though not the traditional take on shortbread, here's one we can't stop going back to drool over, courtesy of Farmersgirl Kitchen, based somewhere in rural Scotland. We even found the recipe for it here.
---
We know, neeps and tatties are pretty much always combined with haggis, but we also felt they deserved their own shout out, especially considering there are more than 5,300 pictures of them on Instagram.
We also LOVE this idea, from a home cook based in London, who wanted to celebrate both Burns Night and Chinese New Year on the one plate. Doesn't it look stunning?
---
10. Cullen skink (#cullenskink) – 4,870
At first we thought there were only a few ways Cullen skink could look as appealing as it tastes, but we were wrong. The delicacy, which derived from the town of Cullen in Moray, is one of the most popular dishes throughout restaurants and kitchens in the nation, as well as on Instagram too.
This post, by an amazing home cook in Norway, captures the brightness and deliciousness of the dish perfectly. We can't wait to tuck in to our next one!