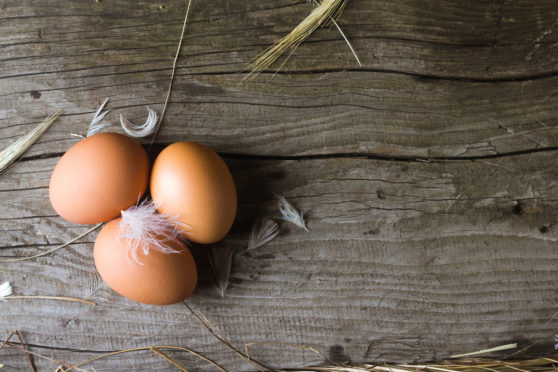 Rachel, husband Chris and brother-in-law Andrew run Ballintaggart Farm and the Grandtully Hotel in Perthshire
Busy start
Short days and low sun and an urge to cram in as much as possible! That's how 2019 has begun here. It's been a busy start to the year after a mostly restful break.
Healthy food
After the indulgences of Christmas, we are trying to pack more vegetables into our family meals and enjoying, simple lunches, Jerusalem artichoke soup with toasted and crushed hazelnuts and left over roasted root vegetables with lime pickle and grilled halloumi. For the children, pasta always goes down well and this month it's been served with liberal glugs of good olive oil, garlic, chilli, melting anchovies (remove the pan from the heat and stir vigorously), rough chopped, cooked purple sprouting broccoli from the garden mixed up with fresh pasta (or dried) and grated Parmesan to taste. Another success in the farmhouse, has been sausage stew with (hidden) celeriac, kale and cannellini beans and there's always room for cake – again in a bid to be slightly healthier we've tried apple and honey cake and sweet potato and cinnamon muffins too.
Guests' fare
For guests, days have started with wonderful celeriac fritters, our own Ballintaggart laid (bravo hens!) and poached eggs, earthy beetroot ketchup and Winter greens (mostly kale which doesn't seem to mind the frosts) and in the evenings, comforting menus the highlights being shoulder of pork, loin, caramelised celeriac, sprouts, garden herbs almonds followed by clementine and whisky tart, zest and crème fraiche ice cream. We're also finalising new ideas for February menus featuring beetroot, Jerusalem artichokes, duck, halibut, chicken and monkfish, blood oranges and looking forward to welcoming guests from near an far to our farm restaurant and to the Grandtully Hotel this year too!
Songs to cook to
Listening to Mumford and Sons' new mellow album Delta, easing our way back into a 'normal' routine!