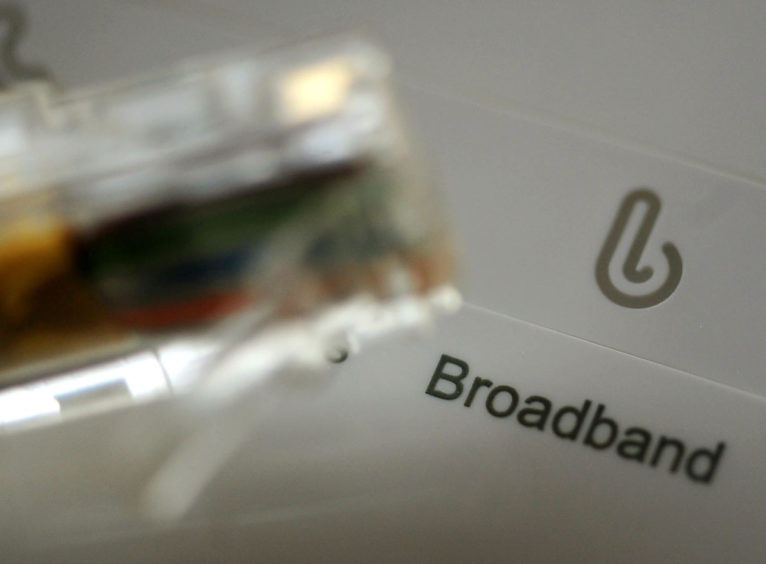 Huge strides have been made in delivering superfast broadband to homes and businesses across Tayside and Fife but gaps in coverage remain.
New figures have confirmed 94.3% of premises across Scotland now have an internet connection of 30Mbps or higher, compared with just 42.2% nine years ago.
Dundee City has now hit 99.1% coverage according to the latest statistics from independent body Thinkbroadband and Fife can boast 96.6% of premises with speedy connections.
However, certain parts of the east coast are less well served with Angus and Perth and Kinross Council areas enjoying only 89.2% and 87.1% coverage, respectively.
A breakdown of parliamentary wards shows disparities, such as 98.3% coverage in Kirkcaldy and Cowdenbeath, compared with just 91.3% in more rural North East Fife.
Jenny Gilruth, minister for Europe and international development and the SNP's Mid Fife and Glenrothes MSP, has welcomed the progress made, suggesting Fife in particular has reaped the rewards of broadband investment.
"A big part of my work locally since 2016 has been helping my constituents to access faster broadband, and I was delighted to help secure full fibre broadband connections for homes in the Castlefleurie estate in Leven last year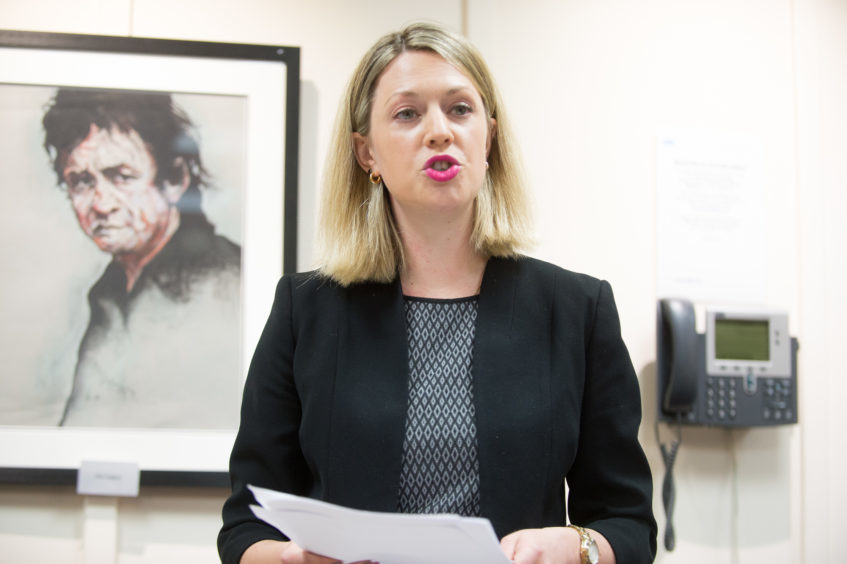 "Local campaigns are not enough, however, and it's been left to the SNP Government at Holyrood to take up the mantle and invest £600 million in the R100 programme to ensure superfast broadband speeds reach every corner of Scotland.
"The coronavirus pandemic has highlighted the importance of digital connectivity."
Figures in several Scottish constituency areas remain below 90%, prompting criticism.
Banff and Buchan MP David Duguid said SNP MSPs are "misleading" constituents on superfast broadband delivery, noting that the Scottish Government's target for blanket coverage by the end of 2021 has now slipped to beyond 2023.
With coverage in Banff and Buchan sitting at just 84.9%, he said: "We already know that the R100 programme is several years behind schedule, yet our local MSPs are still parroting the line that it will be delivered in 2021. That is simply not the case.
"It is equally untrue to say that Scotland is the only part of the UK with guaranteed superfast broadband access.
"Try telling that to my constituents that are still struggling with speeds well below 10Mbps, let alone 30Mbps.
"The roll out of this technology is the responsibility of the Scottish Government.
"Instead of making misleading claims in the media, our elected representatives should be focused on delivery."
The Scottish Government says its recently-announced Scottish Broadband Voucher Scheme will provide funding of up to £5,000 to help premises not in scope of either the R100 contracts or planned commercial investment to obtain superfast broadband where ISPs may not ordinarily go.
Smaller "interim vouchers" of up to £400 are also being made available for premises where 30Mbps+ is planned for after the end of 2021 – with an additional £250 for those in the hardest-to-reach areas.
Coverage by council area
September 2020                    September 2011
Angus                                    89.2%                                         14.5%
Dundee City                         99.1%                                          92.1%
Fife                                         96.6%                                         44.6%
Perth and Kinross               87.1%                                          32.7%
Constituency area coverage
(as of September 2020)
Angus – 88.4%
Dundee East – 97.8%
Dundee West – 98.1%
Dunfermline and West Fife – 98.1%
Glenrothes – 97.5%
Kirkcaldy and Cowdenbeath – 98.3%
North East Fife – 91.3%
Ochil and South Perthshire – 91%
Perth and North Perthshire – 88.8%.