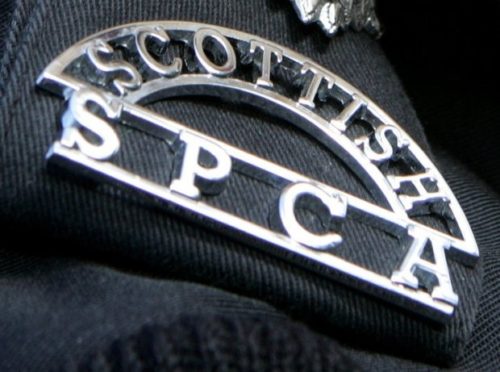 An Angus sporting estate is at the centre of a major investigation into animal fighting.
It comes after Scottish animal welfare charity the Scottish SPCA revealed it had seized dogs in raids on two properties in Angus and Aberdeenshire earlier this week.
One of the addresses searched by animal cruelty inspectors and police officers was on the Millden Estate in Glen Esk, Angus and another in Aberdeenshire.
It is understood an employee at the estate has been suspended.
The Scottish SPCA said several dogs had been taken into its care.
A spokesperson for the charity said: "We were made aware of animal fighting and secured a warrant to investigate further.
"This has been a successful raid and we are happy with the outcome.
"We have seized a number of dogs, which have injuries consistent with animal fighting and taken them into our care where they are getting all the love and attention they need.
"Regrettably, this is not an isolated incident as overall we have more than a dozen active cases of animal fighting ongoing and around 50% of cases being probed by our special investigations unit involves animal fighting."
The 20,000 acre  Millden estate is recognised as having some of the country's finest grouse shooting as well as fishing on the river North Esk.
The estate was the centre of controversy in 2009 when a tagged golden eagle was found dead on its land. It had been poisoned with a banned pesticide.
Scottish conservation charity, RSPB Scotland was also involved in the most recent operation, however officers from the organisation did not take part in the raid.
Ian Thomson, RSPB Scotland's head of investigations said: "We provided background information to the Scottish SPCA to assist in their planning of this operation, and we have been kept up-to-date with recent developments.
"Given, however, this is an ongoing investigation by them and Police Scotland, it would be inappropriate for us to comment further at this stage"
A Police Scotland spokesperson said: "Officers supported the Scottish SPCA in relation to search warrants at an address in Angus and an address in Aberdeenshire this week.
"Officers from Police Scotland will continue to work with the Scottish SPCA and partner agencies."
Brechin and Edzell Conservative councillor Gavin Nicol said animal fighting was "barbaric" and he hoped anyone convicted of being involved would face "the full force of the law."
He said: "My understanding is that it is the individual who is the focus of the investigation and not the estate itself."
No-one at the estate was available to comment.