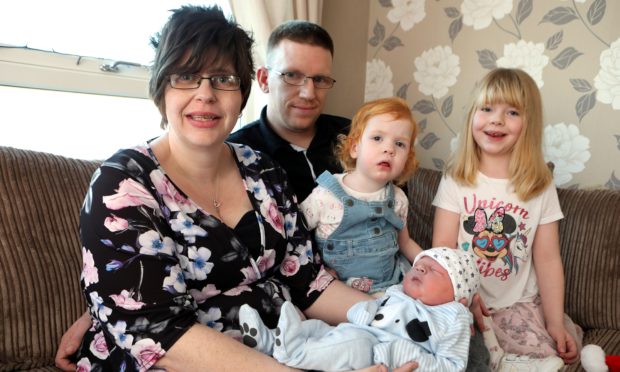 A St Cyrus mum has given birth to the first baby born in Courier country on Christmas Day 2019 – at home.
Support worker Louise Fairweather, 36, and her partner delivery driver Kevin Clark, 34, chose a home birth for baby Jacob Alexander Clark, who arrived into the world at 1.13am on Christmas morning weighing almost 9lbs.
The trio went through a last minute scare, which saw them rushing to Ninewells Hospital after suspected complications, but were later sent back home to have the baby as planned.
One midwife supported Louise at home while a second was due to arrive for the final part of the labour.
Louise said: "Jacob was born before the other midwife could arrive. He wasn't hanging about."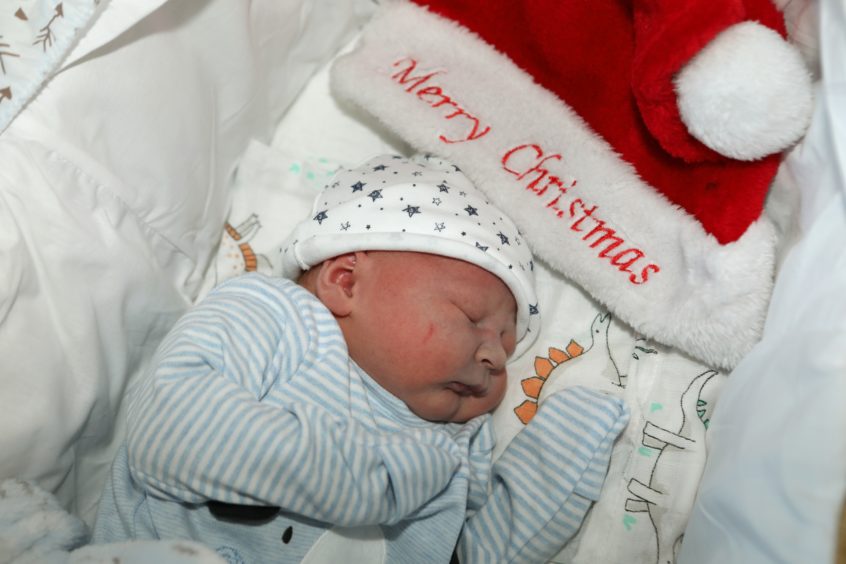 She said she was "overwhelmed" and "quite shocked" not only to have given birth at home, but to discover Jacob was the first Christmas baby in Tayside this year.
"It is going to be really good," she added.
"There are going to be lots of parties."
Ms Fairweather says she would recommend a home birth to other mothers.
She added: "I had heard a lot of people talking about it and I wanted a change. The birth was more relaxed because we were at home.
"You could do anything you wanted. I even got Kevin to do some of the housework when the labour had just started."
She thanked the NHS workers for their work and support.
Ms Fairweather added: "They were superb. You couldn't pick a fault."
Jacob is the couple's third child, joining Megan, 6, and Chloe, 2.
Kevin said helping with the home birth was "rewarding" even with the "mad dash to Ninewells" in the morning when they feared complications.
"It feels great now. Just tired," he added.
He said the Christmas Day birth had surprised them both.
Mr Clark added: "I thought it would be earlier, as the other babies came earlier rather than later, but as things went on then we thought it might be Christmas Day."
The duty midwife at the Arbroath Community Maternity Unit said she could not remember another home birth on Christmas Day that had been supported by the team.
There will be more coverage of Tayside and Fife's Christmas babies in print and online in the coming days.