VIDEO: This incredible Tayside great-great gran is still pumping iron as she turns 104

By
Graeme Strachan
February 21 2020, 8.15am
Updated: February 21 2020, 9.49am
A dance-loving Tayside great-great gran has no plans to hang up her gym shoes as she turns 104.
Catherine (Cathy) Smith, who was born and brought up in Ferryden, still pumps iron every week at Montrose Sports Centre and said the secret to long life is all in the genes.
Video of Catherine is above this article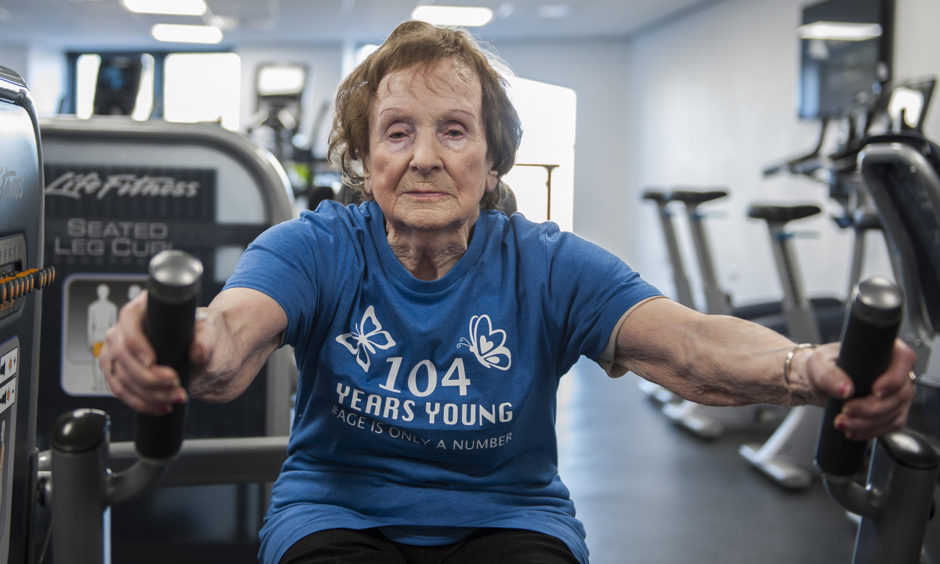 Mrs Smith, who walks with the help of a stick, still loves dancing, music and singing, and can still do high kicks despite her advancing years.
She won ballroom dancing competitions when she was younger and her keenness to stay active has never left her in later life.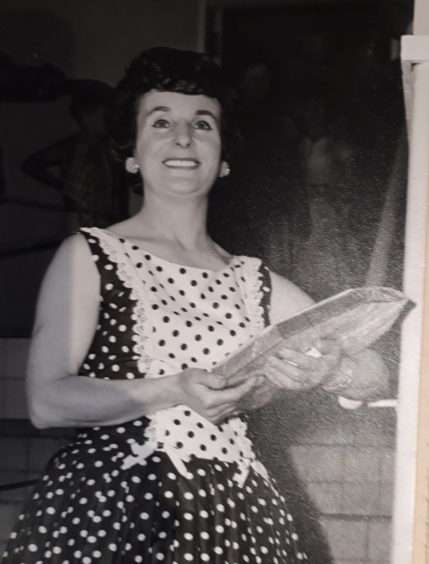 She still rode a bike well into her 90s and worked as a volunteer at Oxfam for 30 years until she was 93.
"My secret to living so long is all in the genes," she said.
"My five children are all still alive aged 74, 77, 80, 83 and 85.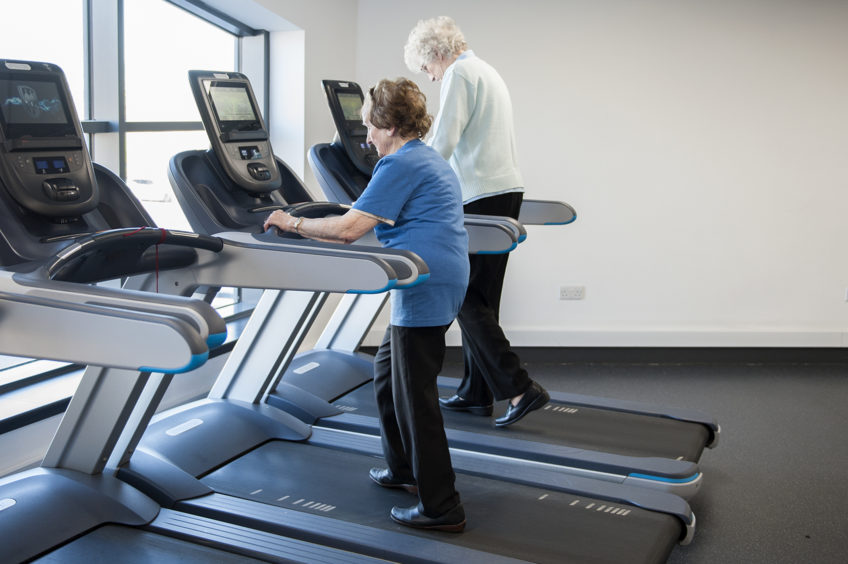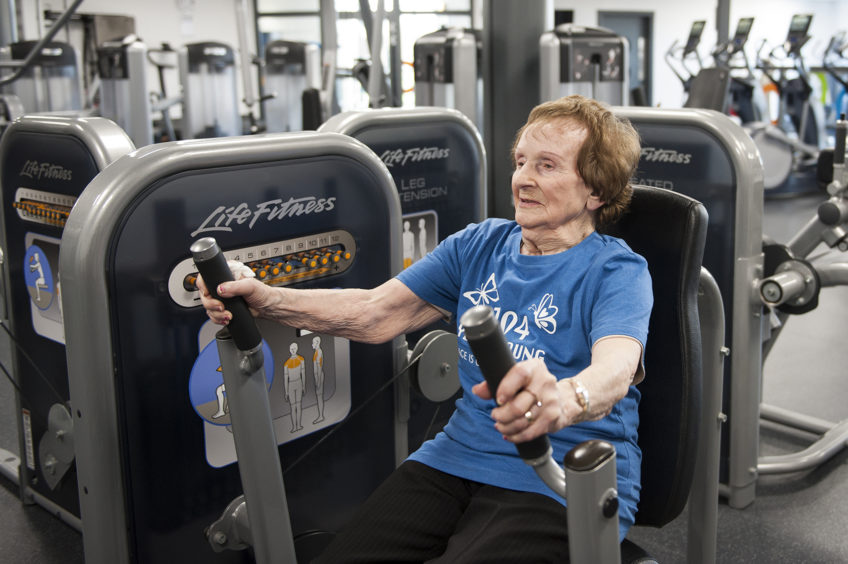 "I have 13 grandchildren and many great and great-great grandchildren although I've lost count of how many there are.
"I wouldn't know some of them if I fell over them. All I know is that they cost me a fortune at Christmas."
Mrs Smith attended Montrose Academy before leaving school at 14 to work in the mills.
She said the family was very poor growing up and she used to make her own clothes and fancy dress costumes.
Mrs Smith said the habit of finding a way to make her money stretch further had never left her and she buys her clothes from charity shops.
She married her late husband Andrew aged 18.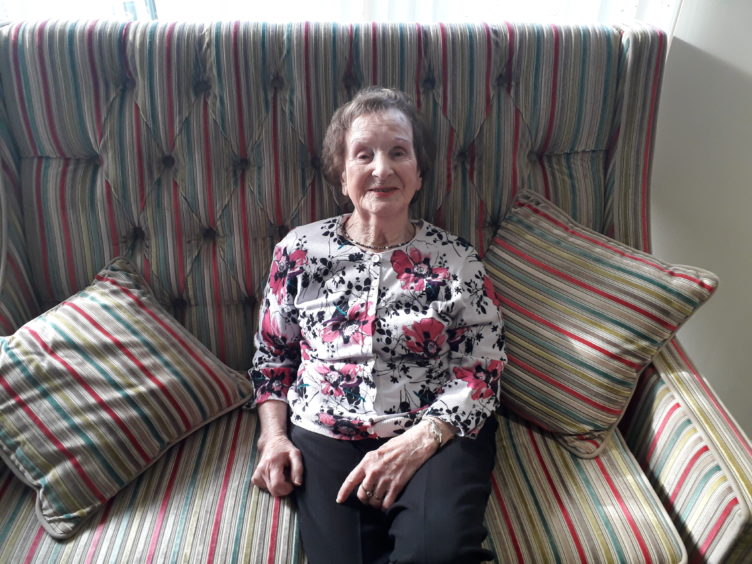 Mrs Smith has been attending the Adam Centre in Montrose since 2012 where she continues to dance.
She also recently joined the gym at Montrose Sports Centre where she uses the treadmill, bike and weights machines to keep fit.
A winner of glamorous granny competitions in the past, Mrs Smith is known for her wicked sense of humour which keeps staff at the Adam Centre on their toes.
That cheeky streak was in evidence when she first joined the gym.
When the instructor asked her what she was looking to achieve through exercise, she told him: "To make my boobs bigger."
She said she will keep exercising for as long as she can and has no plans to put her feet up just yet.
Mrs Smith turns 104 on Saturday and staff at the Adam Centre will host a party for her today.
Centre manager Irene Mitchell said: "She puts us all to shame – the staff especially.
"She can still kick her height as she turns 104.
"She's an inspiration to us all and a wonderful woman."